Jenna Herr, a student of the Risk Management and Insurance (RMI) specialization at the Wisconsin School of Business (WSB), proudly graduated with her MBA this month. After being nominated by multiple students and staff, she received the MBA Leadership Award from the WSB shortly before graduating. Deservedly, her recognition and reputation have traveled more broadly.
Jenna has been selected as one of this year's 100 MBAS To Watch by Poets & Quants. Those who know Jenna are not surprised by this honor, as we have seen her navigate the roles of single mom, student, teaching assistant, and student leader consistently and with grace, humility, integrity, and diligence.
According to Professor Joan T. Schmit, Academic Director for the RMI specialization, "We heard from many of her fellow students that Jenna reached out to them individually for one-on-one conversations, listening deeply to them, and developing ideas for their individual and collective success. These students speak to Jenna's ability to instill courage and determination in others, her deep critical thinking skills, and her gentle humanity."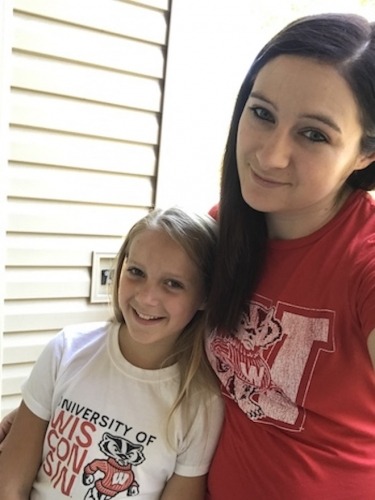 Poets & Quants also featured Jenna in MomBAs: 3 Women's Stories of Raising Children in B-School. Raising her daughter through obtaining her MBA has made her "well suited to lead in a professional work environment where people are juggling multiple priorities. I have an opportunity to teach others about the kinds of leaders we need in the workforce and to shape how they see parents in the workplace. The MBA has taught me a lot about the kind of person I want to be and the kind of child I want to raise, because I've raised her around a collection of very smart, talented, successful leaders."
Jenna's daughter, mentors, and friends attended her graduation and celebrated her success. We in RMI join them in being proud of Jenna, and we wish her the best as she propels into her career.
---