The Weinert Center for Entrepreneurship, INSITE and the StartUp Learning Community invited entrepreneurially-minded students to attend a combined workshop entitled Winning Ways: An Overview of Entrepreneurship and Innovation Competitions on Campus and PartnerUp! Winning Ways was for UW students that are interested in participating in or hosting a student competitions. PartnerUp connects those students with ideas for startup companies to those students who want to leverage their skills, knowledge and experience to help others launch their startups.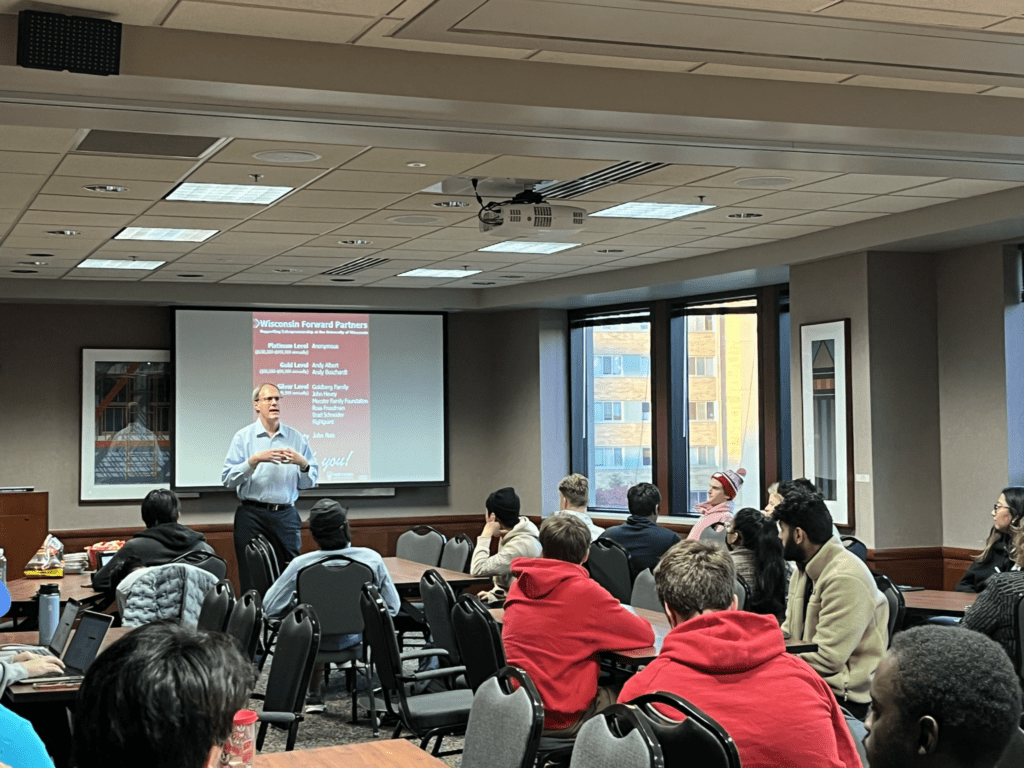 After Dan Olszewski, director of the Weinert Center, introduced the event and the Wisconsin Forward Partners sponsors, Sari Judge, Program Manager of the StartUp Learning Community, provided an overview of all the entrepreneurship campus innovation competitions available to students. Some of the events that were highlighted were 100 Hour Challenge, Arts Business Competition, Clinton Global Initiative University, and CSNEST.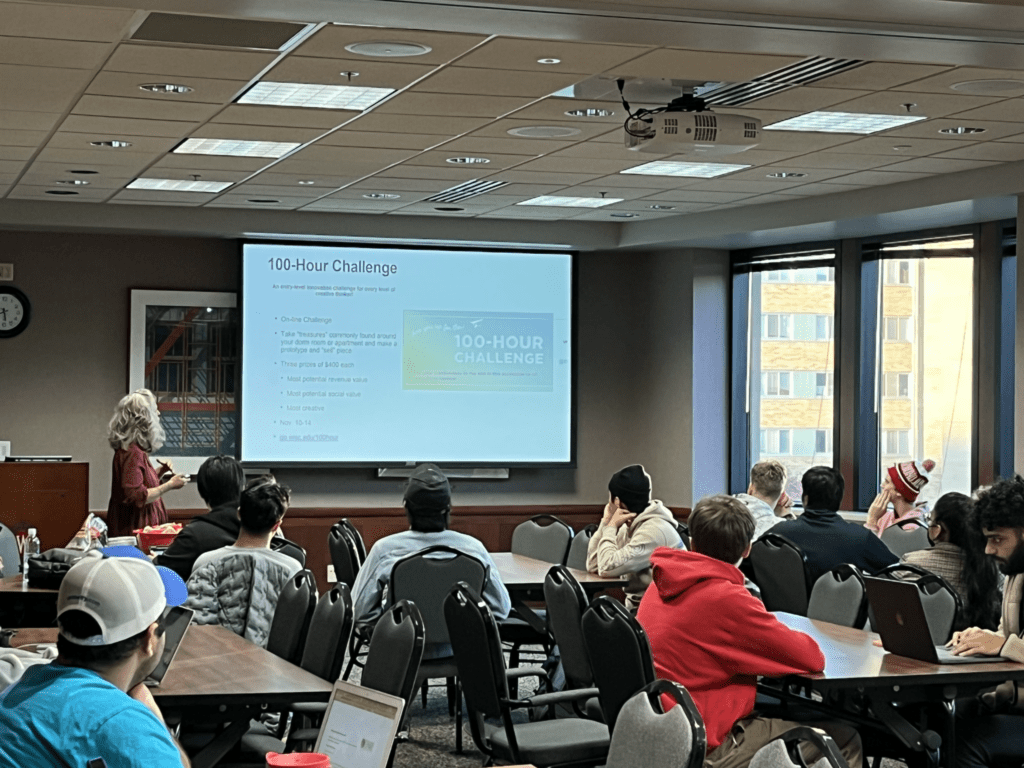 PartnerUp allowed students to practice pitching their ideas that ranged from job application products to fashion platforms and even an idea for reducing the impacts of invasive species. From new ideas to fully developed products, PartnerUp showcased a wide array of innovative ideas coming from students from a variety of disciplines. After the students shared their visions, the stage was up for networking. All students who pitched were given a bowl of candy to encourage other students to come talk to them. There was a flurry of activity as students rushed to speak and connect with teams they were interested in being part of, or lending their skills to. The atmosphere in the room was inspirational and many students who just decided to attend the event for experience left with an idea, a team, or a feeling of purpose.
The Weinert Center hosts Winning Ways and PartnerUp twice a year in both the fall and spring semesters. These two combined events are focused on fostering the entrepreneurial spirit throughout all levels of the innovation process. By connecting students from across campus and disciplines, this event helps students develop their current ideas as well as stimulate future entrepreneurial projects.

---