In May, INSITE in collaboration with the Weinert Center for Entrepreneurship were proud to host the bi-annual Great Lake Entrepreneurship Network conference (GLEN). The conference was organized by Dr. Florence Honoré and John Surdyk, Director of INSITE. The two-day conference offered the opportunity to restart in-person research interactions and engage in discussions with guests from various universities who presented cutting edge research in entrepreneurship.
The conference gathered almost thirty scholars from Indiana University, the University of Minnesota, Syracuse University, Ivey Business School, DePaul University, and the University of Wisconsin-Madison. The research projects presented at the conference covered a variety of topics including entrepreneurs' well-being, decision-making, messaging, and the use of special purpose acquisition companies. Other topics included questions of how established firms' use of non-compete agreements, alliances and lobbying impacts entrepreneurial and innovative activities. Two papers investigated how communities adopt entrepreneurial behaviors to deal with challenges in local education and wildfire management.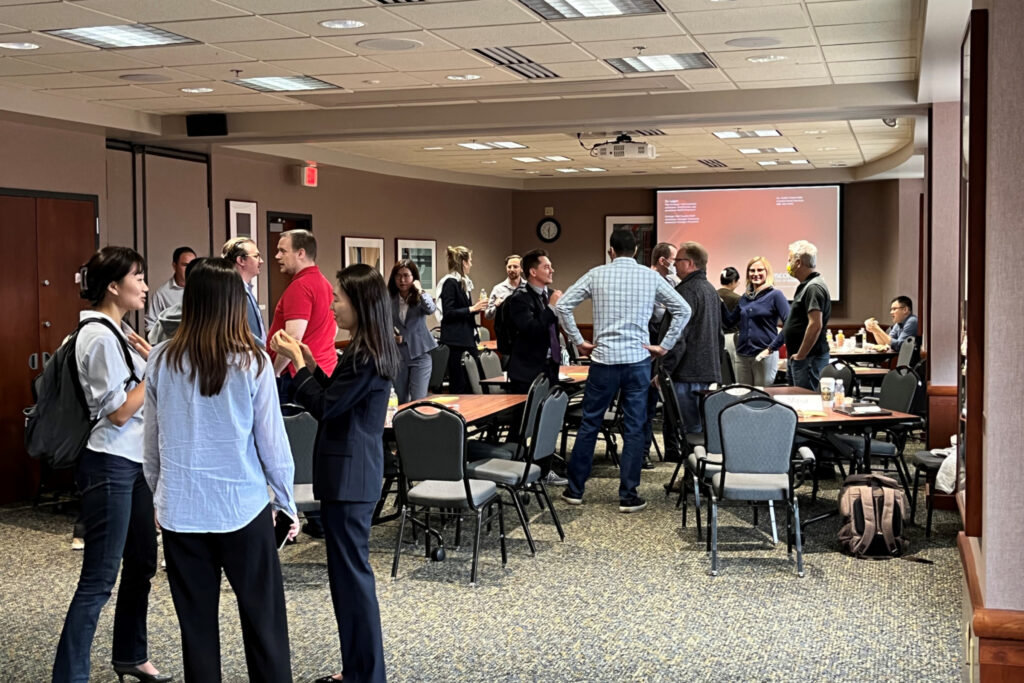 Consistent with the mentorship focus of the conference, six faculty members conducted two panel sessions – one on the academic job market and another on how to publish research using new empirical techniques. Dr. Jon Eckhardt presented his analysis of the medical field research model and discussed how this model could apply to research in business.
Many invited faculty and doctoral students followed up with extremely positive feedback on the conference. We had a successful event and we look forward to attending the next GLEN conference that will take place at another university in the Great Lake region!
---