March 2020. Coronavirus cases in America are rapidly climbing. Businesses, offices, schools, and centers are faced with the grim reality of closing to reduce the widespread effects of spreading the COVID-19 virus. There is a mask and in-home mandate while the wait for a vaccine begins. You can only leave for necessity. It is even risky to be around members of your own household. So, what's there to do? Make cookies.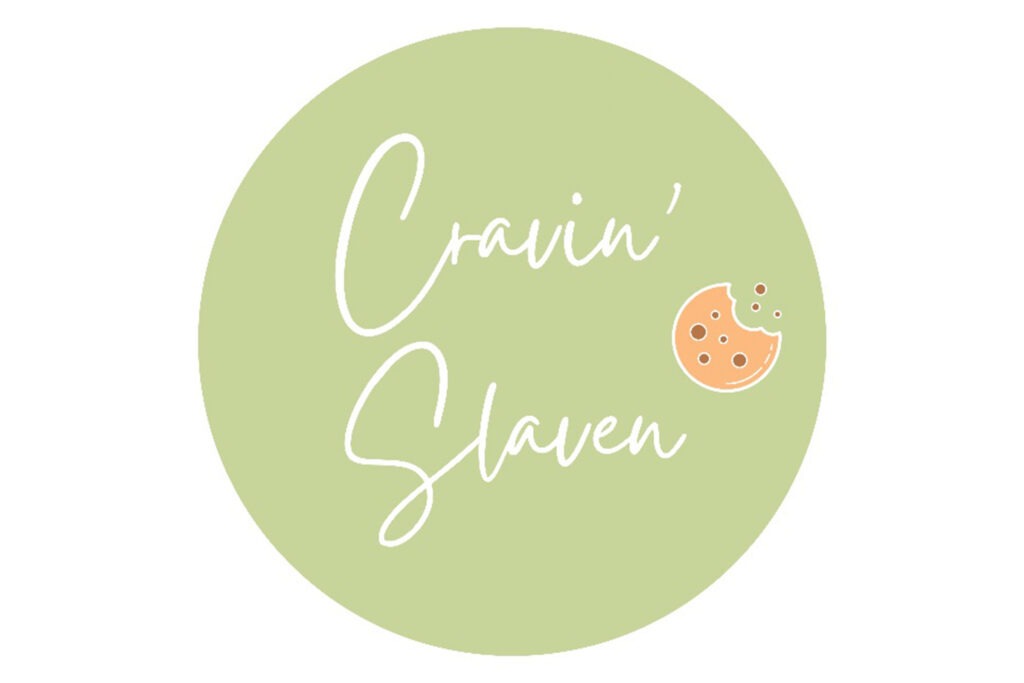 Emily Slaven, creator of Cravin' Slaven Cookie Co., was close to graduating high school in her home state of Kentucky when the COVID-19 pandemic shut down the world and required a nationwide quarantine. Like many others during this time, Emily wanted to find a hobby to fill her time.
"I have always loved cooking and baking; I am a serious foodie. During March 2020, my parents were very conscious of COVID–even before anyone else around me was. After a while I got super bored and one thing that always cheers me up is cookie cakes. So, naturally, I wanted to buy one because that seemed more fun to me but my parents have always been super health conscious and encouraged me to make one myself without all of the dye and corn syrup. They eventually convinced me and I made my first cookie cake. It turned out pretty good."
A Cravin' Slaven cookie cake is a 10-inch cookie with buttercream frosting. Although open to many different flavor requests, the classic chocolate chip cookie remains the #1 best seller. "After I made my first cookie cake I put it on my Instagram. I was proud of it and I think one–maybe two people reached out to me and asked where they were from. I remember I was on the couch, and I called out to my parents upstairs and said, 'I'm going to sell these. How much should I sell them for?' That was pretty much the start of that."

After the initial interest in her cookie cakes, Emily started putting her business all over Instagram. Throughout the pandemic, she began researching and trying new recipes in order to perfect the perfect cookie cake: a doughy center with a crispy outside.
"I looked up a ton of recipes because I wanted something that was high quality. I knew I wanted to use ingredients that I would use in my own home. There's obviously still sugar and butter–it's a cake–but it's something I think you can feel good about because it's better for you and you know where things are coming from."

Outside of that classic chocolate chip flavor, Emily has experimented with snickerdoodle, M&M, and even seasonal flavors. She has done special requests for parties which have included scotch infused cakes and bourbon pecan cakes. However, one thing she has learned from all of this is that you can't please everyone.
"I would have people request crazy flavors. I wanted to make sure they were good before I sold anything. One time I ended up making three cakes before I settled on a recipe. While I have done fundraisers and donated cakes to causes I care about, I've also had a lot of people try to take advantage of my small business. I can't say yes to all the requests for discounts or donations. I had to learn to say no sometimes. I want to please everyone, but I know that's impossible and people have been, luckily, pretty understanding."
Running her business throughout the pandemic gave her the opportunity to perfect a recipe and get a firm grasp on her business before expanding and trying new things. However, come August that same year, Emily moved to the University of Wisconsin-Madison to double major in marketing and entrepreneurship and put her cookie business on hold.
"The hardest thing about being a student entrepreneur is the student part. I've definitely put my small business on hold at times. When I first moved to college, I didn't take Cravin' Slaven with me. My sophomore year was when I brought it to Madison. I think there was a four month plus period that year where I wasn't posting or producing. It just wasn't something I could prioritize with the stress of school but luckily, it's something I have been able to pick back up when I have the time."
Majoring in entrepreneurship, Emily has been able to apply her coursework to her small business by taking courses that challenge her from the people and financial sides of a business. In particular, she has spent a great deal of time by attending the Distinguished Entrepreneurs Lunches.
"Getting to hear their stories from real entrepreneurs, most of them UW alumni, how they got to where they are, the challenges they have faced and how they've overcome those challenges has been extremely valuable. It's amazing getting to be surrounded by so many creative entrepreneurs who have such great advice and genuine passion for their industries."
As for the future of Cravin' Slaven, Emily needs to see where she ends up, "If I am doing something in my work that fulfills me enough creatively then I'm not sure how I will be pursuing Cravin' Slaven post-graduation. IfI don't find that creative energy and excitement, that's when you will see me really continue to pursue it. Cravin' Slaven has been a steppingstone towards my larger goal of working in the food industry. I'd love to see myself own a high-end restaurant and tap into that hospitality side. It's my passion. I am just not sure if this exact execution of it is going to sustain it forever."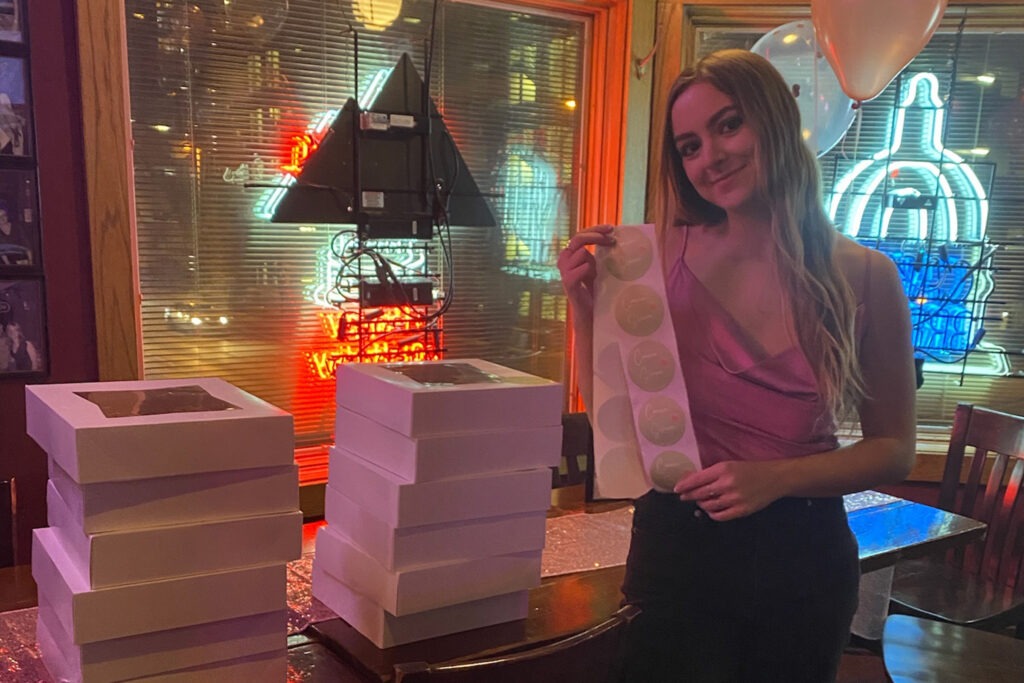 Despite the uncertain future for Cravin' Slaven, her experience starting her own company at such a young age has been very rewarding. Emily often reflects on it as an incredible learning process and finds the most rewarding part of her work being the ability to make an impact on people by spreading some joy on special occasions with her cookie cakes.
---