Each week students have the chance to connect with entrepreneurs at the Distinguished Entrepreneurs Lunch Program hosted by the Weinert Center. The program brings accomplished entrepreneurs to share their journey in an approachable environment that encourages networking, learning, and idea exploration.
Students from all disciplines are encouraged to attend, seek advice, and ask questions. We graciously thank Neider & Boucher, S.C. for their sponsorship and support of the Distinguished Entrepreneurs Lunch Program!
During the fall semester we heard from 14 entrepreneurs representing all kinds of industries including aerospace, MedTech, personal care, clothing, coding, and more. We were pleased that over 350 students participated in the lunch program during the fall semester with several students attending the majority of the presentations. Students heard firsthand how entrepreneurs grow their businesses and how they evaluate opportunities. We are grateful to all of our featured entrepreneurs who volunteered their time and shared their valuable experiences with students this semester.
Featured entrepreneurs for the Fall 2019 semester included:
September 11: Maria Santacaterina, productboard

---
September 18: Keegan, River and Ryley Karl, DarkAero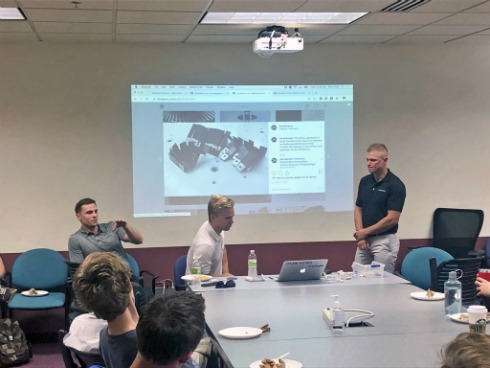 ---
September 25: Mark Gehring, ImageMoverMD and HealthMyne
---
October 2: Evan Sengbusch, Phoenix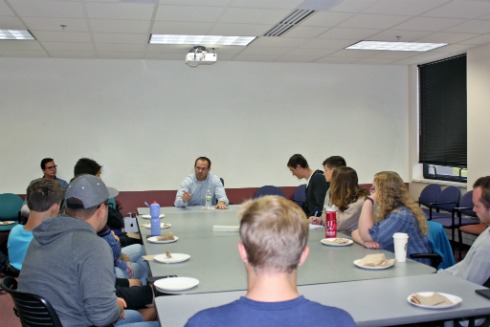 ---
October 9: Kyle LaFond, American Provenance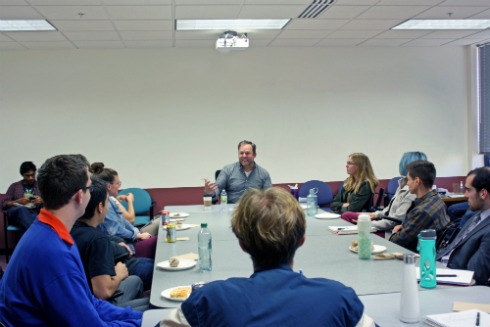 ---
October 16: Wes Schroll, Fetch Rewards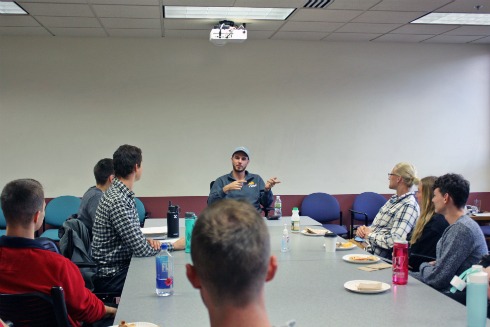 ---
October 23: Mattie Isaac, EatStreet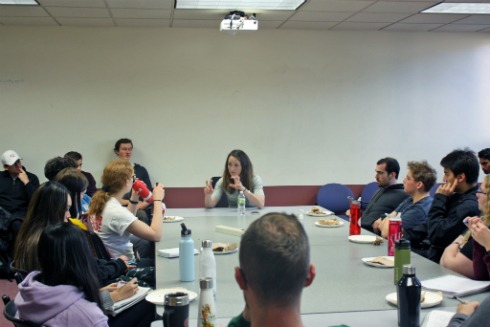 ---
October 30: Scott Resnick, Hardin Design & Development and StartingBlock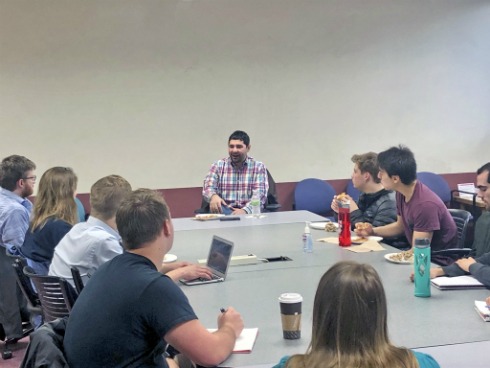 ---
November 6: Katie Lorenz, CAMPO Alpaca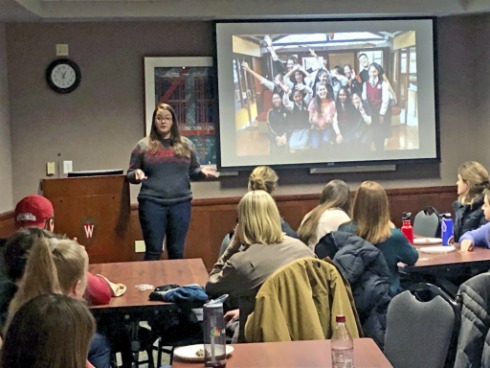 ---
November 13: Ross Freedman and Brad Schneider, Rightpoint
---
November 20: Susie Younkle, MERLIN Mentors
---
More photos from the fall line up can be found here.We are looking forward to another wonderful lineup for the Distinguished Entrepreneurs Lunch Program this semester:
January 29: Tom Walzer, Saco Foods 
February 5:  Doug Barton, UBIX.AI 
February 12: Jennifer Lane & Priyanka Verma Jahr, Laquerus
February 19: Greg Baker, Bascom Ventures 
February 26: Tobias Zutz, Gregor Diagnostics 
March 4: Amy Jo Pedone, Valenza Chocolatier
March 25: Megan Gardner, Independent & Co. and Mike Forbes, Alter Eco Foods
April 1: Jason Franklin, WV Ventures
April 8: Tom Sylke, Bright Acceleration Technologies LLC
---