Successful business ideas come from all different corners of the world. Typically, the ones coming up with these ideas do so after years of experience and knowledge, but there are a select few who find themselves doing so at a young age.
Created by two college students, Fetch has climbed to the #1 rewards app after its creation in 2013, and is now used by over 17 million users each month.
One of Madison's dynamic duo who started the company is Tyler Kennedy, co-founder and senior vice president of operations at Fetch.
"As a kid, I was always creating things. I loved building monstrous Lego designs before I switched to building businesses. I started with a neighborhood lawn mowing service before building a yacht detailing business. Throughout high school and college I had a team of four in Milwaukee and Kenosha where we worked on 30 boats per week throughout the summers getting them ready for the weekend.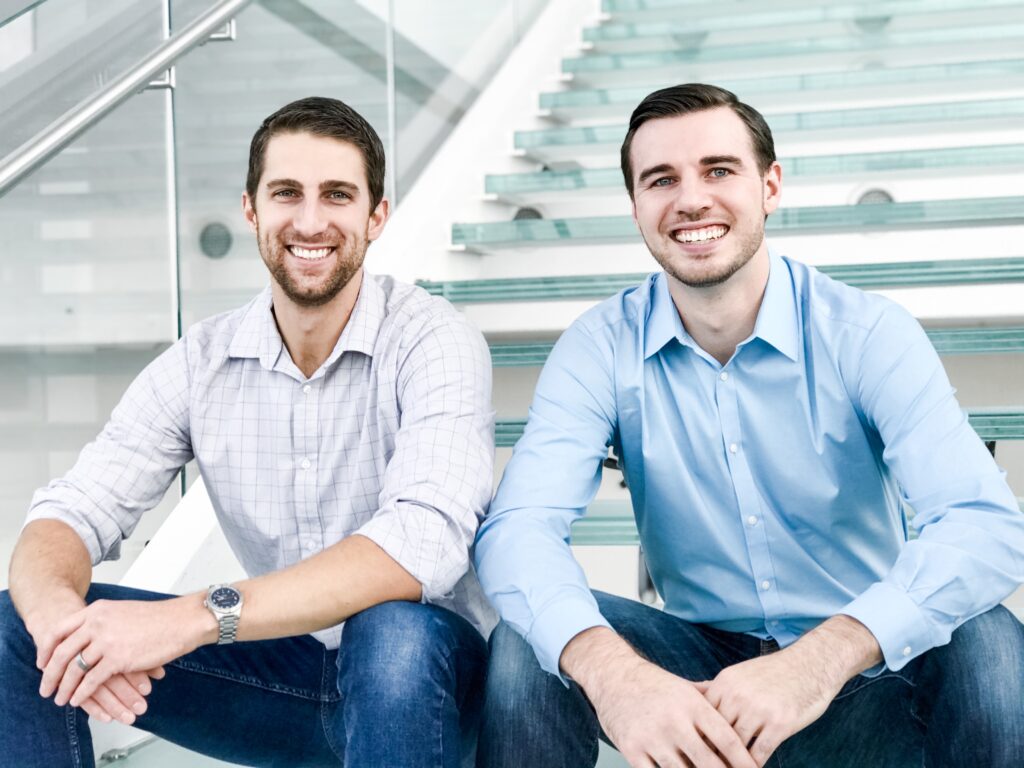 Tyler met his fellow co-founder, Wes Schroll, as a senior at the Wisconsin School of Business looking to expand upon some ideas that he had for software startups. Wes had an idea for giving benefits back to the consumer, and the pair got to work writing up the business plan for Fetch.
"At UW we entered into business plan competitions both at UW and other universities across the country. This helped us win $180,000 in cash, office space and other prizes. Funny enough, we won all of it without even having a product."
Tyler and Wes presented their business idea without having any of the apps developed. All they had was an idea, but their confidence in their business and agile business planning was enough to win over support.
"In one competition someone basically had the predecessor to Google Chromecast. It was a functional prototype that they were able to cast something onto TVs intended for business meetings or school. A couple months later, Google came out with the Chromecast. Our competitors had that technology, and we didn't even have a single line of code."
Cashing in those winnings helped the pair bring on the initial software developers and designers to begin building the product. After four months of development, Shop Fetch was launched at a local grocery store in Madison.
"Anytime a company is creating value off of a consumer, we at Fetch believe the consumers should be rewarded. The product Shop Fetch was a mobile app which allowed shoppers to scan their products as they shopped. It notified users of any promotions or rewards they could receive, and then at the end helped them enjoy expedited checkouts."
Over the next few years, Fetch worked through technology challenges, operational improvements, and sales challenges. The pair traveled, stared at screens, and struggled through the ups and downs that came with starting a business, but it was worth it.
"Over that time, we launched Shop Fetch in over 100 grocery stores. We had established relationships with some of the country's largest consumer packaged goods companies. Fast forward to 2016, we started working on Fetch Rewards."
Fetch Rewards was created to connect consumers to brands. From a consumer's point of view, the user will snap a photo of a receipt in the app and based on where they shopped and what they bought, they'll get rewarded. Fetch is partnered with hundreds of the largest brands and retailers to reward users every time they shop. Ultimately, those rewards can be redeemed for gift cards at hundreds of merchants.
With Fetch Rewards, they had new challenges. From building another new technology to convincing the world's largest brands to partner, and then acquiring millions of users, the whole Fetch team adopted the rally cry "Defeat the Odds," and that they did. Today, known simply as "Fetch," they have secured the title of a business 'Unicorn' and reached a valuation of nearly $3 billion.
Tyler Kennedy has been honored many times throughout the entrepreneurial community including being a part of Forbes 2020 30 Under 30.
Outside of work, Tyler considers himself a foodie. "I really enjoy eating all kinds of food. Mexican, burgers or burritos, Italian food; I love seafood and Indian food. There are so many good restaurants around Madison, and I love to visit them all.
"In the summers I love being outside. Spending time by the lake with my wife and two dogs. Seeing my family. Going golfing with my wife and her loving it because she always beats me."
To Tyler, business is all about the team. "You can't do everything by yourself. Everybody that you surround yourself with is important for helping share and refine ideas. You need everybody on the team to see things a little bit differently to figure out what the best solution is. In addition to just doing what has to get done the people you are around make it fun and make it enjoyable. We all work together to overcome the same challenges and celebrate each other when we see the other side."
---