When entrepreneurs pitch their startups to investors, they might be wise to remember that what they're not saying is actually speaking volumes.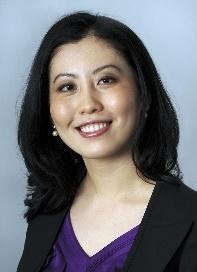 A recent study by Chia-Jung Tsay, the Bruce and Janice Ellig Professor in Management and an associate professor of management and human resources at the Wisconsin School of Business, finds that investors were more influenced by the "stage presence" or silent visual performance of the entrepreneurs' presentations than the actual pitch content itself.
"Entrepreneurs need passion, engagement, and energy to be successful, and it's possible to convey all those things without words. There's something about the way presenters carry themselves as they walk onto the stage and then make pitches that may reflect their level of preparation and commitment," Tsay tells Harvard Business Review in the magazine's September-October 2021 issue.
A new faculty member at WSB after nearly ten years on the faculty at the University College London School of Management, Tsay brings expertise in entrepreneurship and cross-disciplinary thought leadership. Her research examines the psychological processes that influence decision-making about performance, and investigates the roles that perception, expertise, and nonconscious biases play when it comes to professional selection and advancement.
Tsay's expertise regarding performance extends beyond the academic: A classical pianist, Tsay has performed at venues including Carnegie Hall, Lincoln Center, and the U.S. Embassy. She holds music degrees from the Juilliard School and the Peabody Institute of Johns Hopkins University, where she later served on the faculty.

Tsay holds a PhD from Harvard Business School in organizational behavior and psychology, as well as music. In 2021, she was named one of the world's Best 40 Under 40 Business School Professors by Poets & Quants. Tsay has been recognized as an Association for Psychological Science (APS) Rising Star.
---