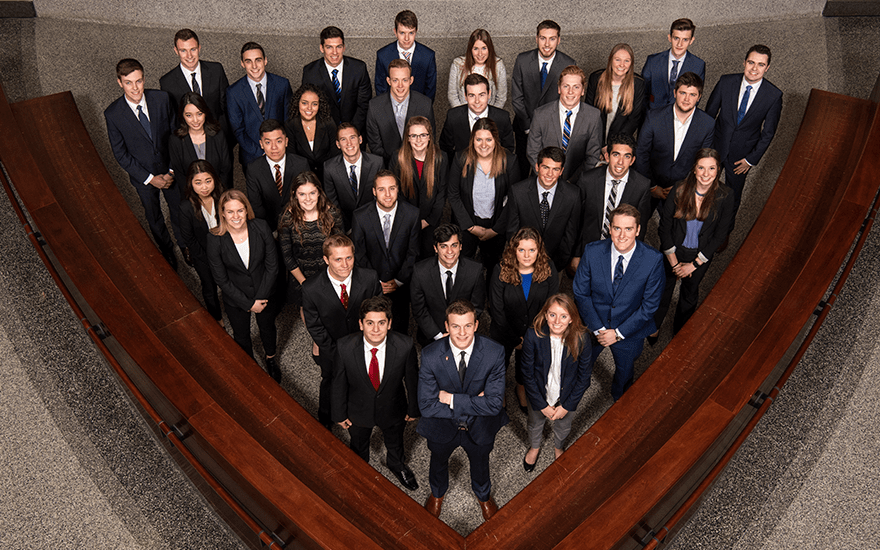 Talk to new Madison business owner Jennifer StCyr on the phone, and you can hear the excited voices of her customers in the background. Sure, they're a little loud and tend to speak out of turn, but what they lack in social graces, they make up for in enthusiasm.
"He's been running around all morning," StCyr says of a beagle named Louie, as she tries to get him to relax and take a break from socializing with the other dogs. "We're playing some classical music in the background."
Successfully launched in October, StCyr's canine-centric business, Dog Dog Daycare, is one of the first projects to come out of a unique partnership between University of Wisconsin–Madison students and the Wisconsin Small Business Development Center (SBDC). Housed within the Wisconsin School of Business, the SBDC sponsors a grant-funded program for entrepreneurial businesses in Dane, Sauk, and Columbia counties that pairs new business owners with SBDC staff and, in a subset of cases, also with Badger Consulting Club (BCC) student consultants. Formally called the Entreprenurial Training Program (ETP), the program is an eight-week class that includes assistance with business plan formulation, one-on-one consulting, and market research. Presented in cooperation with the Wisconsin Economic Development Corporation (WEDC), participants pay only a portion of the $1,000 fee upon successful completion of the program.
SBDC Director Michelle Somes-Booher says the program's solid foundation made the new partnership that much stronger from the beginning. "The ETP program has been very successful over the past ten plus years. It has provided hundreds of entrepreneurs with the opportunity to plan and expand their businesses. We're excited to continue that success story with the talent and enthusiasm of the BCC students."
Preparing future consultants
 While ETP has been offered through the SBDC for many years, the addition of Badger Consulting Club in early 2017 added an entirely new dimension to the program and created a mutually beneficial relationship. The student club secured a home under the auspices of SBDC; students could learn in a structured but real-world environment prior to graduation. On the client side, entrepreneurial businesses gained market insights, competitive and risk analyses, and other business tools—all free of charge. By Fall 2017, the first project had launched, and now BCC students take on four projects each semester.
"It is both rewarding and beneficial to provide the students with an opportunity to be part of a real, hands-on, client-driven project. The assistance the students provide our clients is valued and appreciated—we see it as a real 'win-win' relationship," says Anne Inman, SBDC's professional consultant for the program.
Inman matches student teams with business clients, balancing both parties' needs and responsibilities—particularly the responsibility to the client business, since BCC students are not yet professional consultants. Scope, roles, and expectations all factor in and must be communicated to the client. Inman kicks off each project by holding a pre-meeting with the consulting students to help them prepare for their role, as well as an alignment meeting with the students later in the process to preview their work before it's presented to the client.
Students provide clients with three main deliverables through the program: market research to understand the industry and current trends; an assessment of the client's competitive position; and completion of a thorough risk assessment.
The teams meet with their clients early in the process, and then spend about four weeks researching the issues before making a final presentation to their client. "Working with BCC is more about presenting findings and potential implications, giving our clients the facts and letting them make their own decisions," says Inman.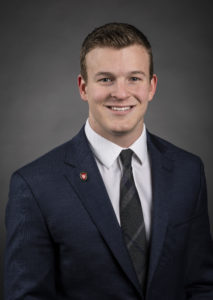 The program's success is due in part to the professionalism of BCC. Since the nature of the club's mission involves working with real businesses,"we need our members to be dedicated and we need results," says BCC President Jacob Shenkenberg (BBA '21). "It all comes down to how amazing and dedicated our members are." That philosophy is reflected in the club's admission statistics: for the 14 open spots earlier this year, Shenkenberg received 45 applications.
The club's structure is equally robust, consisting of an eight-member board and a faculty advisor—Jake Dean, director of WSB's Grainger Center for Supply Chain Management, who Shenkenberg says is "everything we could ask for" in that role. The club currently has 40 members, and has traditionally been comprised predominantly of undergraduate students. The membership is cross-disciplinary in nature, with roughly 75 percent business students and 25 percent engineering majors.
For members, being involved with the club is also an opportunity for students to build connections before graduation. Shenkenberg has an internship lined up this summer with Rock Ventures in Detroit, a connection made through another BCC alumnus.
Inman says she loves to witness how the students' hard work and expertise pay off as the semester progresses. "What's most rewarding for me is that second client meeting where the students share their findings and to see that client reaction. Then to watch the impact and how the whole process moves forward—it's great."
'Business idea into reality'
WSB senior Cassie Warton (BBA '19) worked with StCyr on Dog Dog Daycare last year, and says it's local clients like StCyr that make the SBDC-BCC partnership so outstanding.
"Jennifer was so passionate about the business model that it inspired our team to really provide the best research in order to get her business idea into reality," Warton says.
The team performed hours of research on market trends in petcare and pet businesses, regulations around dogs and food, and operational costs before coming up with final recommendations.
StCyr says the process was "really a positive experience."
The student team suggested StCyr drop her initial idea of a café to accompany the dog daycare—she'd already had to wade through numerous permits and regulations, and this would add yet another—and StCyr agreed.
"As an entrepreneur, this is precious; it's your baby," she explains. But to get the most out of the student recommendations to make the business successful, "you need to be open to criticism."
Warton says the "real world experience" with StCyr and the SBDC-BCC partnership gave her a window into what it's like to be a consultant.
"I have found this experience invaluable, including making connections with clients and utilizing these experiences in and outside of the classroom. Seeing Dog Dog come to fruition makes all of the work we do so meaningful."
Shenkenberg agrees. "It's gratifying to see successful companies in Madison that we've worked with. Utimately, these companies are successful because of their owners, but we know that we had a hand in where they are today. There's nothing more rewarding than that."
In 2018, the Wisconsin Small Business Development Center assisted 340 consulting clients who started 23 new businesses, hosted 65 classes and events, and clients obtained over $14.3 million in capital. From leadership development to cybersecurity to youth entrepreneurship, the center aims to "help businesses from startup to growth." Find out more about the Small Business Development Center.
---