Every summer, Wisconsin School of Business students apply their skills at internships across the country. Undergraduate students get a taste of a professional environment. Full-time MBA students manage major corporate projects. All make valuable connections with employers while expanding their network, their experience, and knowledge.
We spoke to two Wisconsin BBA students and three Wisconsin Full-Time MBA students about their internships, what they learned, and how WSB fits in to their summer successes.
Ashleigh Kent (BBA '20)
Majors: Marketing, Vocal Performance
Internship company: Milk & Honey
Location: Los Angeles
My career path is not as straightforward as other fields of business; in the music industry, your résumé and cover letter mean nothing unless you're well connected. Because of a LinkedIn message I sent in the spring (thanks for the push, Gen Bus 300!) I found myself interviewing for and landing a summer internship at Milk & Honey, a music management company in the heart of Los Angeles. As a boutique company with under 15 employees, they've managed to achieve a number of Top 40 Hits, representing a diverse group of songwriters who have produced songs like Justin Bieber's "Despacito," Demi Lovato's "Sorry Not Sorry," and Nick Jonas' "Jealous." Coming to the office my first day, I had no idea what to expect—but quickly found myself immersed in the fast-paced day-to-day activities of the music business.
My first task of the internship was to piece together a contract, which allowed the licensor to use one of our songs in a TV show. Next, I sorted through new songs our clients had written to help creative managers pitch to artists.
The professional development opportunities offered at the Wisconsin School of Business prepared me more than anything else to be ready for this competitive summer job. I'm excited to take what I learned from this internship and bring it back to my classes this coming year.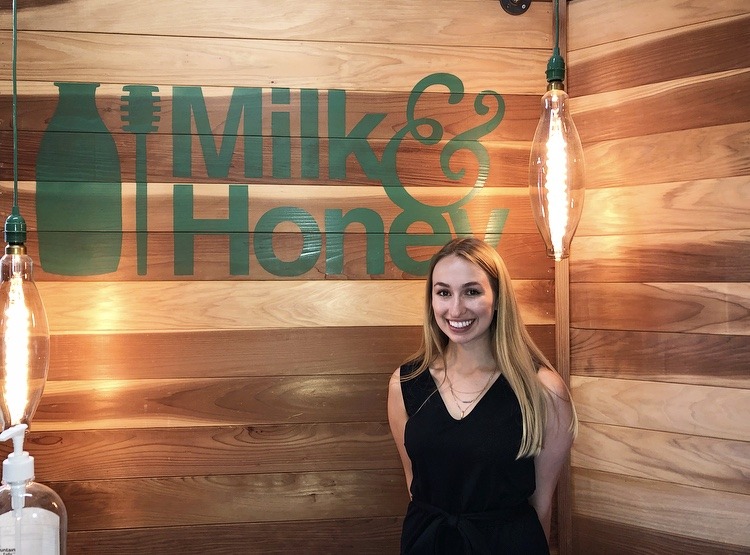 Joshua Firestone (MBA '20)
Specialization: Strategic Human Resource Management
Internship company: Chevron
Location: Houston
My project assignment was in mergers, acquisitions, and divestments. Upon hearing this many people have been surprised, saying, "wait, I thought you were in HR." I admit it was surprising to me at first as well, but you realize it's perfectly logical that HR is a critical partner in M, A, and D transactions as they involve change management, cultural adaptation, pay, and benefits.
I've been involved in two divestment projects that Chevron is currently undertaking. I helped communicate with managers in the field and helped determine positions and persons in-scope of the transactions. I applied the analytical and strategic lessons we learned in our first year of classes.
As an intern, I was treated to a host of amazing experiences. One was flying on the corporate jet out to Midland, Texas to get a first-hand look at the shale oil drilling in the Permian Basin. We also went to San Ramon, California for the intern executive week. During this week we were fortunate to have lunch with four of Chevron's executives, including the CEO, Mike Wirth, and the VP of HR, Rhonda Morris!
Lakch Saraf (BBA '20)
Majors: Actuarial Science, Risk Management and Insurance, Finance
Internship company: Cigna
Location: Denver
Understanding the complexity of the U.S. health care system is critical to me as an actuarial science student. Through the course of my project at Cigna, I was challenged to learn about the intricacies surrounding the Affordable Care Act (ACA) and how Cigna formulates its strategies and products around it.
I found Cigna's internship program to be extremely structured and meaningful. It helped me learn about health care along with developing my professional and communication skills.
The lessons learned from actuarial science and risk management classes were sufficiently applicable to my internship. The exposure I got from participating at employer presentations and info sessions was extremely valuable as well, ultimately helping me grow and get comfortable with real-world challenges.
Mary Roberts (MBA '20)
Specialization: Corporate Finance and Investment Banking
Internship company: Bank of America
Location: New York City
My summer project was to create a new semiannual report on the cosmetics, household, and personal care sector. I created an exhaustive primary data source from scratch, which will be used by my team moving forward.
Bank of America is an organization with a vast array of resources, and I had an unparalleled opportunity to develop new skills and expand upon what I learned in the first year of my MBA. I collaborated with the strategy/macro team and other consumer sectors to pull together information for my project.
The interns met with global heads of various divisions for breakfast and lunch sessions, and I made sure to raise my hand and ask questions at each. I also made a point to network with as many people as possible, from administrative staff to senior analysts, learning something new about the company, the work, and the culture at each meeting.
Throughout the internship, I reflected on just how well the Wisconsin School of Business prepared me for this summer. To the second year of my MBA I bring back all the skills I learned at Bank of America as well as a confidence developed by being part of such a great organization for ten unforgettable weeks.
Terry Brimley (MBA '20)
Specialization: Corporate Finance and Investment Banking
Internship Company: Northwestern Mutual
Location: Milwaukee
I had a great internship experience. I used a lot of technical skills gleaned from the first year of classes. Given the vast array of different projects I worked on, nearly every class from the Wisconsin Full-Time MBA Program proved invaluable to me.
The most impactful learning from this summer was the skill of influence. In theory, having technical skills seems like a huge chunk of the battle, but in the business world, technical skills are only a fraction of the pie. An equally important skill is the ability to influence. Being adept at this skill limits the amount of change management that must take place for change to be successfully implemented. Without a doubt, I believe this skill will serve me well in the future.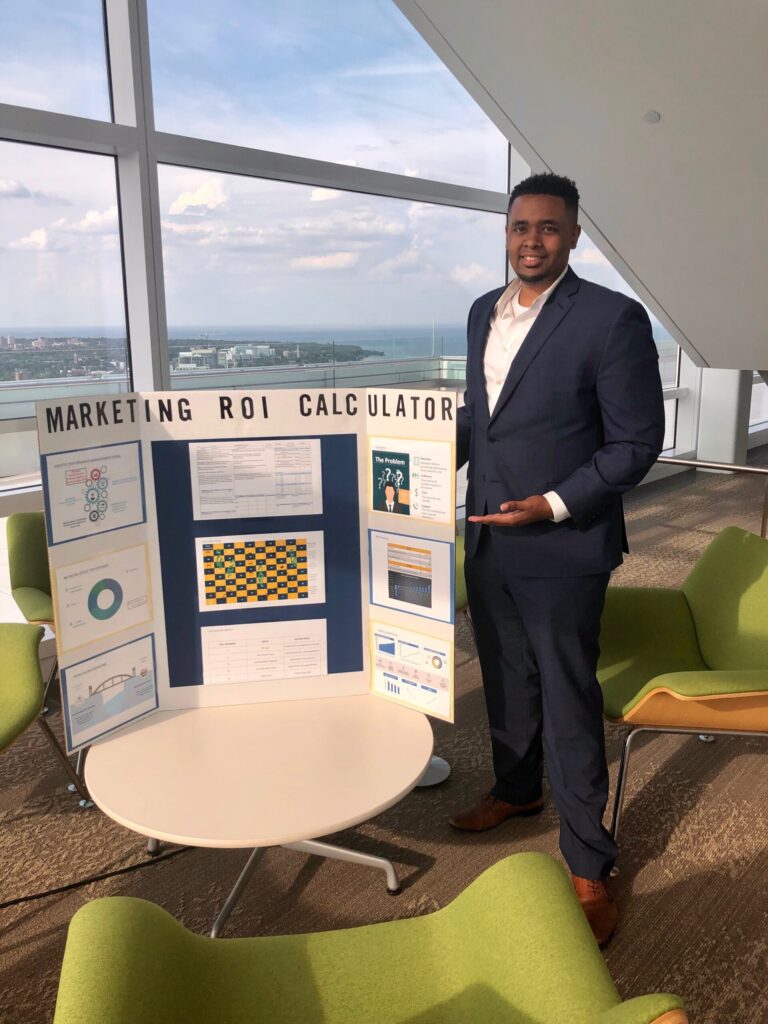 ---