The Wisconsin School of Business at the University of Wisconsin-Madison has partnered with Baird, a Milwaukee-based wealth management firm, to develop a course of study that prepares undergraduate business majors for a career in the field of wealth management.
The need for qualified financial advisors has never been greater. Nearly 43 percent are over the age of 55 and nearing retirement, according to Cerulli Associates, a firm that specializes in worldwide asset management and distribution analytics. At the same time, the demand for wealth managers is expected to grow by at least 30 percent in the coming years, as Money Magazine reported in 2011.
Although the demand for financial advisors has never been greater, many business school undergraduates do not have the specific skills necessary to pursue this career opportunity. The partnership between the Wisconsin School of Business and Baird provides finance majors in the Bachelor's of Business Administration program with a formalized educational track in wealth management and financial planning.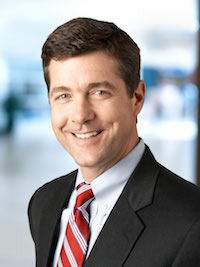 "By collaborating with an industry leader like Baird, we are bringing an innovative, applied learning experience for our students that will inspire and develop future wealth managers and answer this business need," says François Ortalo-Magné, Albert O. Nicholas Dean of the Wisconsin School of Business. "This type of partnership reflects our approach in addressing business challenges."
Called Finance 365 or Wealth Management I, this comprehensive course takes a holistic approach to wealth management. It emphasizes analytical as well as "soft skills" such as communication, relationship building and teamwork. Most importantly, this capstone course is part of a sequence that makes students eligible to sit for the CFP® Certification Examination, the most prestigious certification in the field, and become a Certified Financial Planner.
The foundation for the partnership between Baird and UW-Madison began more than 30 years ago when Mike Schroeder, president of Baird's private wealth management group, was a student at UW-Madison and Mark Fedenia, associate professor of finance, was the teaching assistant in Schroeder's Finance 300 class. Earlier this year, Fedenia collaborated with Schroeder and his associates at Baird to develop this distinctive case-based class, which launched this fall.
Baird financial experts are not only lending their expertise in the development of the curriculum, but also leading and teaching classes throughout the semester. Some of those at Baird involved in facilitating include: Tim Steffen, director of financial planning; Aaron Reynolds, director of asset manager research; as well as Susie Bauer, Baird's 529 plan manager. President Mike Schroeder also is expected to participate in the class later this fall.
My goal is to train students to have the breadth and business background of an MBA at the undergraduate level," says Fedenia. "This new curriculum brings the latest research with practical, hands-on learning from industry leaders to give our students the specialized knowledge to be career-ready in the wealth management and financial planning field."
Baird is an employee-owned, international wealth management, capital markets, private equity, and asset management company based in Milwaukee established in 1919 with $125 billion in client assets.
"Baird is thrilled to be partnering with the Wisconsin School of Business to introduce a formal wealth management and financial planning track for finance majors," says Schroeder. "We are committed to doing as much as we can to ensure the program's success. Attracting young, highly trained talent to careers in wealth management is vitally important to Baird and to the future of the financial services industry. I couldn't be more proud of my alma mater for embracing this opportunity and inviting Baird to be a strong partner in preparing the next generation of financial advisors and wealth management professionals."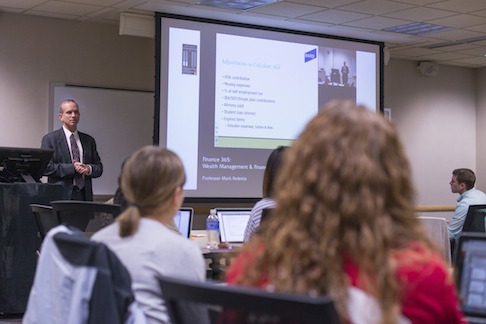 ---