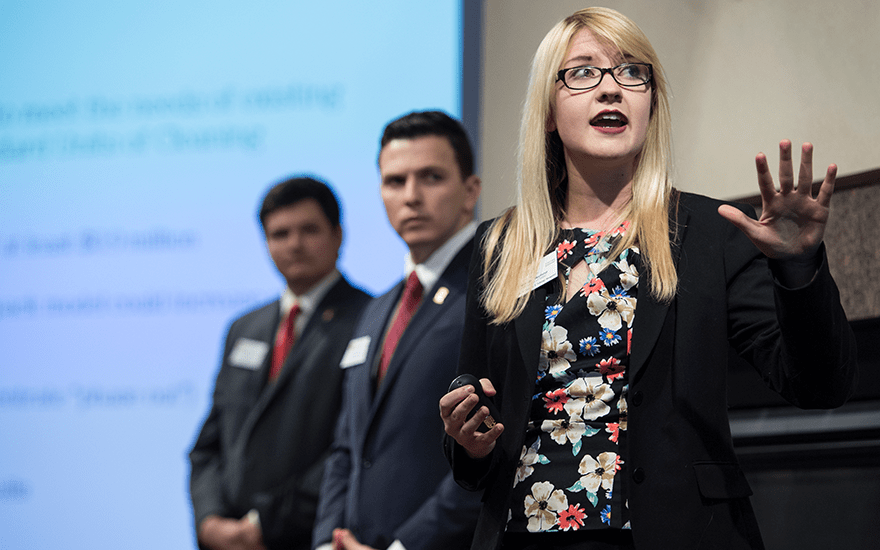 Many students arrive at the Wisconsin School of Business with a singular career goal in mind. Others value guidance in exploring and choosing their next pathway. In every case, our full-time MBA program uniquely succeeds as the launching platform where students leverage prior experiences and acquire new capabilities and confidence to become transformational leaders and resilient achievers.
Alex Neufeld (MBA '20) arrived at the Wisconsin School of Business knowing he wanted to launch a career in brand management. He left a good job in New York City to move to Wisconsin—a place he had never visited. As a full-time MBA student, he immersed himself in his chosen career pathway. He has worked closely with faculty and staff in the Center for Brand and Product Management—people with a rich mix of industry experience and academic expertise. We helped Alex pursue an internship in brand management, through which he acquired hands-on experience in the field. This led to a job offer from The Hershey Company, where he will take responsibility for some of the world's most iconic brand names.
Kristin Mezzapelle (MBA '19) knew that she needed an MBA, but didn't have a specific career pathway mapped out. That changed when she met Jake Dean, director of the Grainger Center for Supply Chain Management, at an MBA fair in San Francisco. They talked about her skills, strengths, and interests, and she realized that supply chain management was the pathway that aligned with her professional goals. She graduated in 2019, well equipped for a career in supply chain management, and today serves as a senior program manager for Amazon Web Services.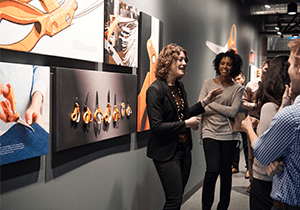 In our full-time MBA program, success stories like these are ubiquitous—the outcome of a personalized educational experience designed to match existing educational and career experiences with future careers. We start with a rigorous core curriculum, and then add a wide range of electives and co-curricular experiences. Our secret sauce? Nearly two years of immersive learning experiences where practice meets theory. From day one, MBA candidates engage with coaches, established industry partners, and alumni, all of whom help prepare our students for a specific career path. These continual experiential learning engagements provide safe but challenging environments where students develop new "muscle memory" in areas such as innovation, leadership, risk-taking, and transformation.
In a crowded higher education marketplace, Wisconsin's full-time MBA program stands out with its unique ability to align each individual's educational experience with a rewarding and lucrative career path, even in the most volatile or uncertain economic times. Within the Wisconsin School of Business, numerous knowledge centers provide in-depth applied learning opportunities for every student, covering a breadth of MBA careers in marketing, finance, supply chain, human resources management, real estate, insurance, consulting, and more. These centers, and the corresponding career pathways, are woven into the curricular, co-curricular, and extracurricular experiences of the MBA program.
The knowledge centers also serve as a powerful link to industry and commerce, with an engaged cadre of successful alumni who bring leadership experiences back to campus. I have watched these business experts interact with students in ways that impart tacit insights and imbue self-confidence.
With placement rates topping 90%, and so many opportunities for hands-on learning, Wisconsin MBA graduates don't just launch careers; they are also very likely to leave WSB with the capacity to lead on day one.
The future looks bright for the Wisconsin Full-Time MBA Program, as personalized learning and career success remain our calling cards. Embracing a culture of relentless innovation, we continue to refine our curriculum around the changing needs of a dynamic digital economy. We will prepare transformational leaders for the careers of tomorrow and embrace stronger partnerships with staple industries and emerging sectors alike.
---