Highlighting the national impact of Wisconsin School of Business faculty members, two professors recently earned accolades in recognition of their research expertise and industry influence.
Charlie Trevor: Scholarly Achievement Award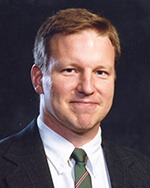 Charlie Trevor, chair of the Department of Management and Human Resources and the Pyle Bascom Professor in Business Leadership, received the 2017 Scholarly Achievement Award from the Human Resources Division, a subset of the Academy of Management dedicated to understanding, identifying, and improving the effectiveness of human resource practices. The annual award is presented to the author(s) of the year's most significant article in human resource management published in recognized journals and research annuals.
Trevor received the award for his paper, "Pay-for-Performance's Effect on Future Employee Performance: Integrating Psychological and Economic Principles Toward a Contingency Perspective," published by the Journal of Management. He shares the award with co-authors Anthony Nyberg and Jenna Pieper, both graduates of WSB's doctoral program.
This marks the second time that Trevor has won the Scholarly Achievement Award.
Read Trevor's Forward Thinking blog post on this research.
Tim Riddiough: James A. Graaskamp Award Nominee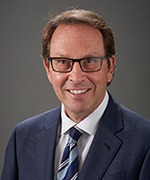 Tim Riddiough, James A. Graaskamp Chair in Real Estate and professor in the Department of Real Estate and Urban Land Economics, was named a finalist for the Pension Real Estate Association's James A. Graaskamp Award. This award is presented biennially to an individual whose work has helped advance the common body of knowledge in institutional real estate investment, recognizing the critical role of high quality research in this field.
The award is named in memory of the late James A. Graaskamp, who led University of Wisconsin–Madison real estate faculty as a professor and department chair from 1964 to 1988.
A prolific researcher, Riddiough joined the WSB faculty in 2001 after holding positions at MIT and the University of Cincinnati. He earned his Ph.D. at UW–Madison, working as James Graaskamp's research assistant at the time of his passing in 1988. In addition to his role as professor and department chair, Riddiough serves as academic director of the Graaskamp Center for Real Estate and director of the Applied Real Estate Securities Analysis Track (AREIT).
Riddiough is best known for his work on credit risk in mortgage lending, mortgage securitization, real options, REIT investment and corporate finance, and land use regulation.
Read a recent Forward Thinking blog post by Riddiough.
---