For new graduates, success in today's business world is synonymous with having the ability to manage and analyze data. Employees with analytics skills are more in-demand than ever as firms try to keep pace with the rapidly changing technological and digital landscape.
To respond to this demand, WSB is increasing its investment in analytics curriculum and expertise by hiring some of the best and brightest scholars in the field. As the School grows its intellectual expertise in emerging areas like business analytics, technology, STEM, and digital marketing, its investment in analytics becomes increasingly cross-disciplinary—spanning fields such as operations, marketing, supply chain, risk management, and accounting.
"When we hire in analytics, it's a cross-School hiring. We're looking for the best person in that space, regardless of department," says Vallabh "Samba" Sambamurthy, WSB's Albert O. Nicholas Dean. "Increasingly we're looking for that intersection because there's an overlap between disciplines to solve many of today's business problems."
WSB's new faculty and their diverse areas of research and teaching expertise prepare students to work at that convergence of disciplines, using data to help navigate uncertainty and manage the inevitable changes that lie ahead.
A cutting-edge approach to teaching data technologies
WSB's analytics curriculum teaches students the data mining tools necessary to read and analyze data and turn that knowledge into actionable insights, offering courses in emerging areas like machine learning, programming, and data visualization. Emaad Manzoor, a new assistant professor of operations and information management, will be teaching a class on data technologies. The course will use systems that are at the cutting edge of data analytics, management, and warehousing to teach students how to "engineer and architect scalable data analyses pipelines," Manzoor says. This learning will help students build their data analysis and predictive modeling expertise when working with large amounts of structured and unstructured data.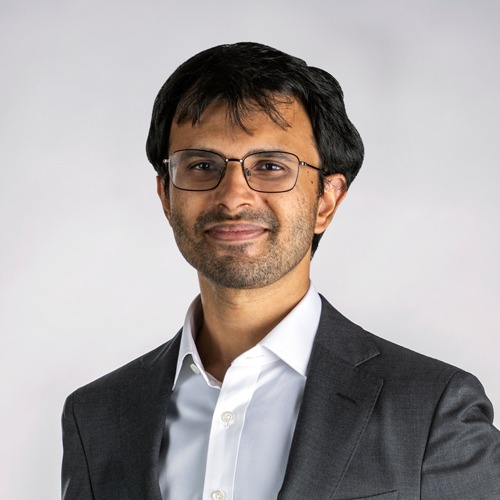 Manzoor's course is part of WSB's Master of Science-Business Analytics (MSBA), a one-year, STEM-designated program that gives students a cross-functional perspective on business and technology. Launched in the fall of 2019, the MSBA has already doubled in enrollment and is yielding strong career outcomes, with 100% job placement among the most recent graduating class. The program is garnering impressive rankings along the way: WSB's MSBA is ranked #7 among U.S. business analytics programs in the 2021 QS World University Rankings.
The program's success stems in part from having scholars like Manzoor in the classroom. Manzoor, who was named a rising star in data science by the University of Chicago, brings important research insights around data, persuasion, and text-based communication (such as text, audio, or video).
"Data generated by human behavior online is voluminous and unstructured," Manzoor says. "I think one of the next big challenges for information systems is developing methods and analysis frameworks to extract business insights from unstructured data in a statistically principled and computationally scalable manner."
Manzoor has a background in information systems and computer science and says the University of Wisconsin–Madison's robust reputation in those fields was a draw. "I was attracted by the opportunity to collaborate with world-leading information systems and computer science faculty towards understanding and shaping a future where humans and machines are increasingly entwined."
'New technology, new work, new business models'
Like Manzoor, Qinglai He, assistant professor of operations and information management, will be teaching business analytics courses. She says that in the past, "helping students learn actual skills and land their dream career" has been the most fulfilling part of her teaching experiences. For students graduating with strong business analytics skills, those dream careers could include roles such as business analyst, data engineer, data visualization specialist, and project manager.
He's expertise includes information visualization and visual analysis, and her research explores issues around user-generated content creativity, human-bot collaboration in platform regulation, and platform policy and polarization.
She says two of her most recent studies look at content moderation and political polarization within the online community. "These two aspects are the rising challenge faced by the leading social media platforms such as Facebook, Twitter, and Reddit. My work is from the angle of human-machine collaboration and policy design in an attempt to address these issues."
It's clear to He that the demand for business analytics skills shows no signs of stopping. Looking at the big picture beyond her own research, "new technology, new work, and new business models emerge every day," she says. "So, it is important for teachers and students to adapt to the fast-changing technological and societal environment. The continuing adaptation and change are exciting and challenging."
Integrating business analytics and accounting
Minjeong (MJ) Kim, an assistant professor of accounting and information systems with a specialty in data analytics, is bridging the gap between the two fields. "There are so many ways that business analytics can be applied to business and my goal is to show students the potential of business analytics and how powerful these tools can be once combined with the domain knowledge of our accounting students," she says.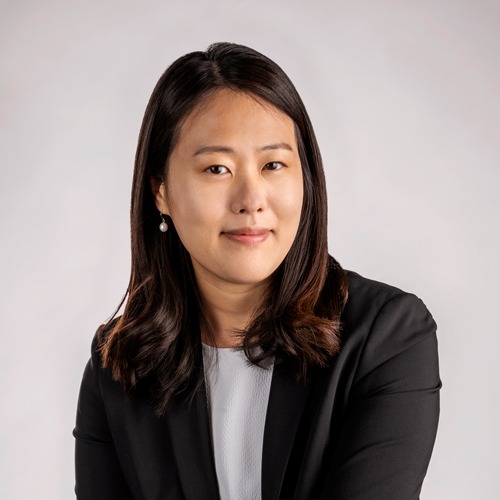 In audits, for example, auditors can get a macro and micro view of a firm by examining the full population of data during the audit instead of just a sample, Kim says. "I plan on integrating data analytics into my teaching so that students will learn about handling data and visualizing information using python and/or Tableau," Kim says. "It's important to understand data to make the most informed decision, and I hope that my students will be able to utilize the things they learned from my class when making important decisions in both their professional and personal lives."
A recent real-world application of data analytics is Kim's work with co-author Fei Du and the University of Illinois-Deloitte Foundation Center for Business Analytics at the Gies College of Business. Kim and Du developed a mini case study for educators that harnesses analytics and data visualization to assess employee burnout. The project used research findings from studies on employee safety, fatigue, and injury rates and integrated it with actual data from the field to show how business analytics could be used to provide solutions, such as showing how companies can actually track employee fatigue using data rather than waiting until employee burnout is a significant problem.
"The 'how' aspect of business analytics is important, such as learning how to code, but even more important is identifying 'what' questions can be answered using business analytics," Kim says. "As a managerial accounting researcher, I helped create exercises that would introduce students to 'what' types of questions can be answered using analytics within business settings while also introducing students to cutting edge findings from research."
Data as a driver for change, shaping better business leaders
As a self-described "data-driven marketer," Ishita Chakraborty, the Thomas and Charlene Landsberg Smith Faculty Fellow and an assistant professor of marketing, believes "business leaders can benefit tremendously from learning to structure and analyze complex data."
An expert in digital marketing, Chakraborty sees great potential in using unstructured data to improve a company's brand positioning and sales strategy.
"One common theme across my research projects is understanding communication online and offline, what drives firms and consumers to engage in it, and how to extract customer insights from these conversations," Chakraborty says. "Having the right communication strategy has always been important for brands and in recent times, with an explosion of the online conversations, there is a large corpus of unstructured data that can be used to extract meaningful customer insights."
Chakraborty is currently studying videos of sales interactions and whether implicit biases may factor in. "I am very excited about the fact that unstructured data like videos can help us quantify many complex constructs, such as rapport building. Being able to control for these factors allows us to tease out the role of implicit bias."
It's clear from research like Chakraborty's and WSB's other new faculty members that the role of business analytics is broad and far-reaching. It has the potential to help engineer social change and better understand human behavior, across a range of disciplines and career paths.
"Analytics is a pervasive notion that doesn't reside in accounting or marketing or finance or management," says Sambamurthy. "It resides everywhere. It's a business prerogative."
---