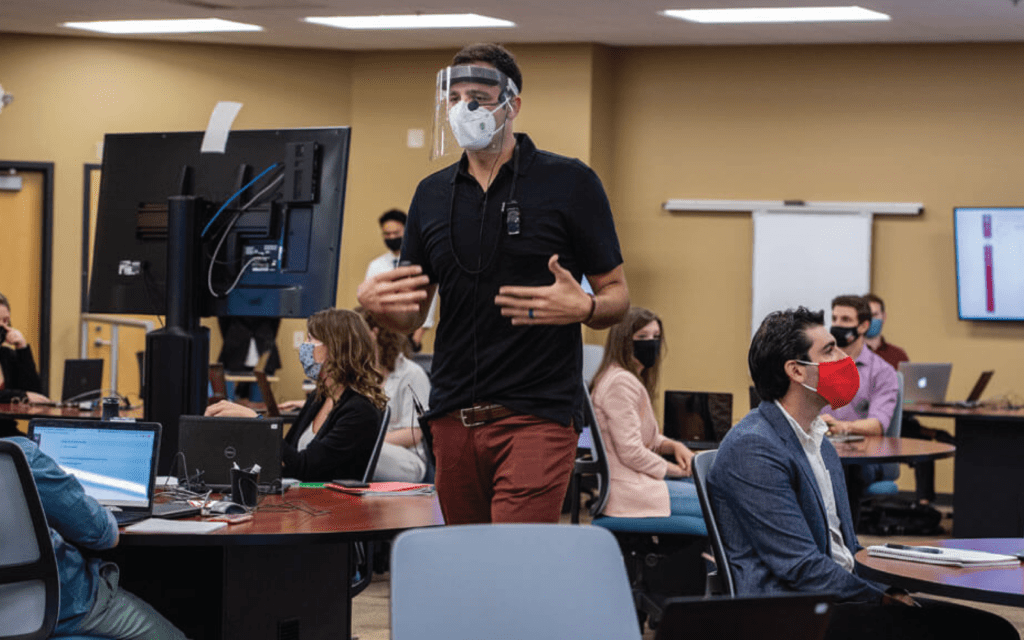 For motivated professionals, learning never ends. Embracing this philosophy, WSB is positioning itself as a hub of lifelong learning by building a portfolio of programs to support professionals' needs for upskilling and reskilling as the business world evolves.
"What people expect from their business education shifts over the course of their career," says Enno Siemsen, associate dean of MBA and master's programs at WSB. "Business schools should be able to present the content students need at a time when it's relevant for them."
That's been the impetus for many new efforts in WSB's graduate programs. In addition to the existing full-time MBA and executive MBA programs, WSB is launching new degree options for students who want a more flexible approach as they seek to upskill and reskill.
In Fall 2021, WSB will launch the Wisconsin Professional MBA, a flexible, part-time graduate degree program designed to meet the evolving demands of today's digital economy. The program will be 50% in person and 50% online with a curriculum designed around customizable badges, a set of three two-credit courses on a specific topic.
The professional MBA joins other new graduate degree offerings, including one-year specialized master's programs in real estate, supply chain, and business analytics.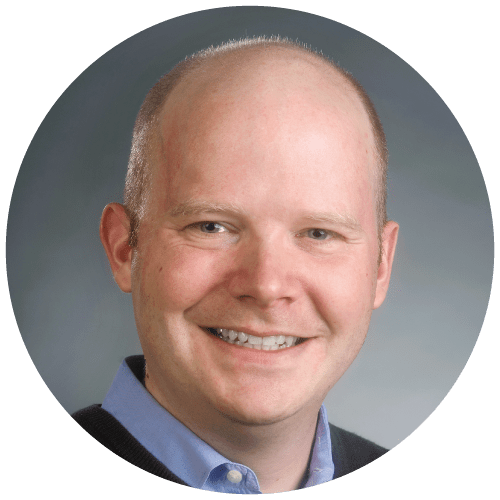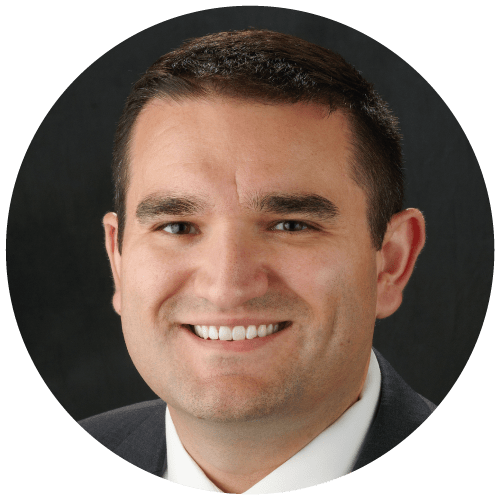 Siemsen and Professor Justin Sydnor spoke about lifelong learning for business professionals and how WSB helps people enhance their careers at any stage. Sydnor, the Leslie P. Schultz Professor in Risk Management and Insurance, led a task force to develop and recommend badges for the professional MBA program.
WSB: How has the landscape for business higher education changed in recent years?
Enno Siemsen: Business is constantly shifting in terms of what kinds of organizations our graduates will be working in and what types of skills they'll need, such as the emergence and growth of data analytics. At the same time, millennials expect flexibility and they are accustomed to the digital world. They're used to things fitting into their lifestyle. Many aren't interested in changing their career trajectory to go back to school full time.
So, higher education institutions must adapt and provide more bite-sized educational products and just-in-time delivery. We need to think about how to offer training in the skills people need to have at exactly the right stage of their career.
WSB: How do WSB's new degrees fit in with these shifts?
ES: The one-year master's degrees are our way of providing a degree of specialization earlier in someone's career. Someone might say, "I have a quantitative background, I've started to learn about this field of analytics, and now I want to learn more as I grow in my career."
MBA candidates come from two general perspectives: They are dissatisfied with their career path and want do something about it, so they pursue that transformative two-year experience through our full-time MBA. Or, they like what they're doing with their career, still want to get an MBA to elevate their credentials, but don't want to leave the work world in order to do so. That's the professional MBA. It's a product designed to fit into a working professional's life.
Justin Sydnor: There's also market responsiveness to the content. That's why we are hoping to emerge as early leaders in the delivery of micro-credentials known as badges. Each set of badges fit together in a way that get you some expertise or skill in a specific area. These courses are going to speak to each other as they are packaged and that will keep them more relevant. While the badges can stand alone as a micro-credential, several badges taken together form a pathway to a degree.
WSB: How is market responsiveness built in to the program?
ES: It was one of my objectives to keep everything as modular as possible. That meant we could pluck something out, plug something else in, experiment, and react to market data. If people don't sign up for certain badges anymore, there's probably a reason. At the same time if people are clamoring for a badge, we can quickly launch one and see how popular it is. It drives a certain entrepreneurial spirit in our program.
WSB: What topics will the first badges focus on?
JS: We'll begin with four badges: business analytics, strategic innovation, consumer insights, and corporate financial insights. The business analytics and strategic innovation badges are cross-functional. Business analytics is a skill set that will show up in a number of areas, given how widely this skill set is needed across industries. Strategic innovation is another area in high demand—how do you draw out new ideas, how do you cultivate a startup culture within your organization even though you aren't a startup? Then, the consumer insights and corporate financial insights badges allow people to go deeper into a topic, gaining more specific functional expertise.
WSB: How do you envision the School as a platform for lifelong learning?
ES: I view it as rethinking the timeline or packaging of education. Most people who are focused on a business career will still graduate from high school, get an undergraduate degree, and go out in the workforce. After a couple years in the workforce, a young professional might find that they need to enhance their skills. They can come back to us because we have a master's program or badges that fit that need. As they look to further grow their career, they can do so with an MBA. Even so, as their career shifts there might be a need to further reskill and they can do that through badges. We'll shift these badges so new badges will emerge. No matter how someone needs to enhance their skills, we will have a product that serves their needs.
JS: We can also integrate what we are doing with corporate education opportunities. This movement toward badges gives us the ability to partner with industry and provide employers learning content for their workforce. It's a way to give some credit for corporate education programs and allow people to work toward a degree.
WSB Venture Fund
To establish WSB as a global hub for lifelong learning, we must evolve and enhance our portfolio to create more agile, accessible, and market-responsive learning experiences.
Building upon a well-tested industry approach to advancing innovation, the WSB Venture Fund will be a key driver of our strategic plan, Roadmap 2025, and our aspiration to become a global hub for Business Badger lifelong learning. With a goal to raise $2 million in charitable support in its first phase, the WSB Venture Fund will provide seed funding for mission-critical projects that help advance three primary objectives: elevating reputation, expanding reach, and enhancing revenue.
---