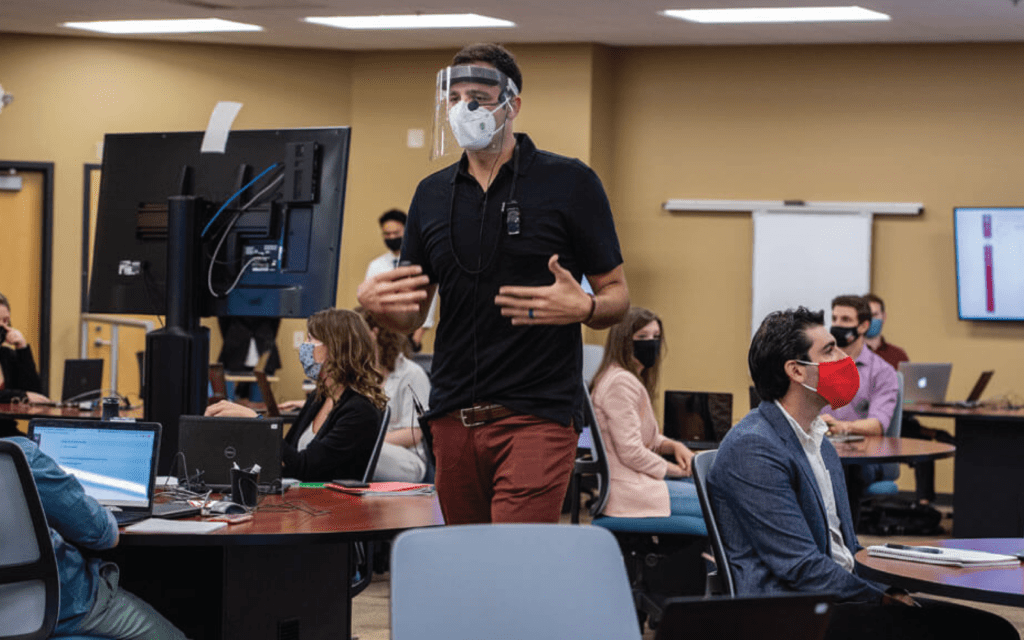 When Caleb White (MBA '20) graduated in May 2020, he had his next steps all lined up. He had accepted a job in December and was about to move to Dallas. His and his wife were house hunting and all their possessions were in storage.
Then, over Memorial Day weekend, his would-be employer rescinded the job offer. In the months since White had accepted the offer, the COVID-19 pandemic rendered severe financial impacts for the company he had planned to join.
"Suddenly I was back on the market," says White, who earned his degree in corporate finance and investment banking.
White wasn't alone in that unfortunate twist in his plan, as graduates across the country experienced a similar fate last spring. At the Wisconsin School of Business there was a tool to reposition resources to help Business Badgers in need. Thanks to the unrestricted, flexible capital provided by the WSB Fund, the School was able to activate financial resources to help students and alumni who found themselves in difficult situations due to the pandemic.
In March 2020, many students experienced challenges when they had to return home, face job loss, pay rent, acquire technology, or address other hardships. One hundred fifty students received $1.36 million in hardship relief to help meet those needs. In addition, resources provided by the WSB Fund helped staff pivot to find new ways to help Business Badgers navigate a new career landscape. Those pivots, such as virtual career coaching and networking events, remained in place when the 2020-21 academic year began.
"We knew it was a very stressful time for students who hadn't secured things yet―either jobs or internships―and then after the pandemic went on, a number of students lost opportunities," says Betsy Golomski, assistant director of career management for full-time MBA and master's programs. "We let all our students know we were here as a support system for whatever they needed."
Students still find jobs, internships
Despite the challenges from the pandemic, students and new graduates found jobs and internships at close to the same levels as the year before. It was, however, a bumpier road to get there.
WSB's career services team's work since Spring 2020 included:
More than 1,600 career coaching appointments for undergraduate and graduate students
Four virtual career fairs for students that engaged 225 employers and more than 900 students
An online virtual career studio, complemented by a YouTube channel and blog series devoted to career development
Converting all MBA programming to virtual, with monthly student career chats and weekly workshops added
Converting MBA mock interviews to a virtual environment that engaged 30 alumni
"Our career staff haven't just helped our students," says Jim Franzone, assistant dean of undergraduate programs. "They help the employers understand the environment they're coming into on campus. They help employers understand what stayed the same for students and what has changed."
WSB hosted its traditional career fairs, but they, too, were different.
"Fall looked fairly normal, just virtual," Franzone says. "We saw fewer companies for spring job fairs because companies just don't know how soon people will start spending money again. Our career coaches are being proactive. They've reached out to every senior to say, 'What can we help you with?' and they're reaching out to juniors, too."
Communication is key for MBA career coaches, too. They send weekly emails to students with updates on the job market and reminders that staff can help students navigate their career journey. Working with the academic centers and alumni, career services staff helped every full-time MBA student land an internship or project last summer. They also kept in communication with new graduates and provided coaching for alumni with established careers who were unexpectedly searching for a job.
Though White's offer was rescinded after he graduated, career coaches had been checking in with him through his last semester. When he was back on the market, career coaches helped him again.
White knew he was comfortable interviewing, but he wanted guidance getting to that point in such a tumultuous market. Career coaches helped him revise his LinkedIn profile and résumé―four times during his renewed search.
"It was those ancillary things that really helped," White said. "You think 'career services' and you think they're going to set you up with a recruiter and a company. That's not the case. They provided feedback on my résumé, cover letters, applications, all sorts of stuff."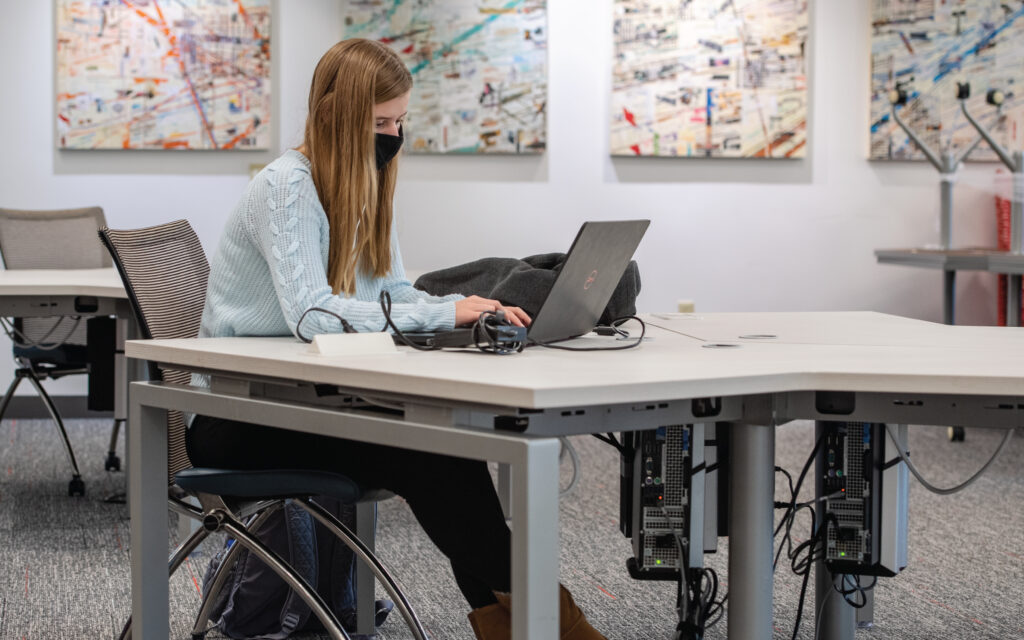 Advice and peace of mind
Alex Kelly (BBA '21) also had to start from scratch as her plans shifted once the pandemic began. Her summer human resources internship became virtual and was shortened. No offer followed because of COVID challenges the company was facing, sending Kelly back into job search mode.
"I had to figure it out from there," she says. "I had to figure out where to start."
Kelly sought advice from a career counselor and through three visits was able to chart a new course. First came a visit prior to the October career fair, and advice from a career counselor helped Kelly widen her search of roles she thought would match her skills and interests. The second visit came when no applications panned out after the job fair. The career advisor told Kelly it was still early, that management and human resources offers traditionally come in spring.
"I felt a lot better," she says. "I didn't feel like I had to apply for a bunch of jobs at once and could just look for the right job."
She didn't have to wait long. In December, Epic offered her a job as a project manager. She met with a career coach again to review the offer before she accepted it.
"They really cared about my needs," Kelly says of the career staff. "They really care about you enjoying the job you're in, not just taking a job because you need a job."
White found success, too. Through LinkedIn networking, he landed a job as senior financial analyst at Rivian, an electric vehicle manufacturer bringing three products to the market this year. He is in Orange County, California.
"Too often people view career services as one specific thing, but their expertise was so wide ranging," he says.
Some pivots might be permanent
The past year sparked creative solutions for career teams throughout WSB, some that will endure beyond virtual learning or physical distancing. Appointments stayed steady compared with last year, with low no-show rates because students could meet virtually instead of going to Grainger Hall.
"Students will still want the ability to walk in an office and say, "Can I talk to somebody?'" Franzone says. "But we will have conversations about what we offer in the future because there are students who like doing these appointments from home."
Golomski says MBA career coaches were busier than usual over winter break because of the ease of virtual conversations. By then, meeting online was routine for students, who continue to impress Golomski.
"Our students are resilient and they were able to pivot," she says. "They're rock stars."
---