Charting Her Path in Business
A scholarship funded on Day of the Badger supports Priya Mehra's career exploration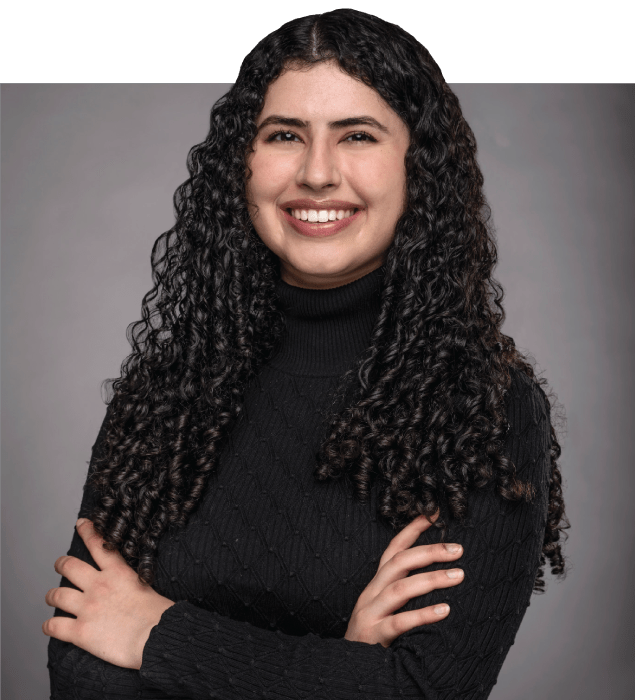 The answer for what Priya Mehra (BBA '24) would really like to major in at the Wisconsin School of Business isn't practical but it is admirable: everything.
To narrow it down, the sophomore from Eden Prairie, Minnesota, enjoys exploring all the options to see what to pair with her marketing major. In the spring semester, she took a supply chain class, a consumer behavior course, and a calculus class to prepare for finance.
"Everything intersects a little bit but they're all individual in their own way," Mehra says. "That's something the business school has really allowed me to do—explore different majors and learn about the business sectors I hope to work in one day."
While Mehra just completed her sophomore year, it was her first year on campus after studying remotely from home during her freshman year because of the pandemic. Because of that, she hesitated to commit to too many activities, concentrating instead on her classwork and one club, Women in Business.
Mehra already has dipped a toe into the career world, with an internship at Sagitec Solutions in Little Canada, Minnesota. She plans to study abroad in Milan next year.
As Mehra continues her career exploration, she has already seen the power of the alumni network in action. An assignment last semester required Mehra and her classmates to learn about fields in which they are interested. She reached out to alumni on LinkedIn to interview them and learn about their industry.
"It's really cool to begin to use the Business Badger network that everyone talks about," she says.
The Business Badger network also showed up in a big way for Mehra and other students through their generous giving as part of Day of the Badger. Mehra is a recipient of a scholarship funded through Day of the Badger.
"The business scholarship has allowed me the opportunity to explore all the different paths that business school offers, how business is fundamental to all careers, and what it truly means to be a Business Badger," says Mehra.

Scholarships Drive Student Success
Throughout the All Ways Forward campaign, generous donors have funded scholarships to help WSB attract and support the best and brightest emerging leaders. WSB is committed to making business education accessible and appealing to high-achieving individuals, including underrepresented populations, first-generation students, and those with financial need. Competitive, multi-year scholarship packages help WSB bring together a diverse community of students and empower the next generation.
contributed toward student scholarships during the All Ways Forward campaign
average scholarship for WSB undergraduate students
---