Partnership Helps Boost Access to Finance Careers
A new WSB partnership with a New York-based nonprofit helps students from underrepresented backgrounds prepare for and land jobs in the corporate finance industry. Access Distributed awards one-year fellowships that help students gain the technical skills and career planning needed to succeed.
The goal is for undergraduate students to perform well in interviews, excel in internships, and receive full-time offers. Throughout the year, students learn about financial topics, work with a mentor, and network with industry leaders and other Access Distributed fellows throughout the country. The mission of Access Distributed is to build a bridge so students can better connect with top financial firms. Access Distributed's current industry partners include The Carlyle Group and TPG.
"We're excited to partner with Access Distributed to help people from underrepresented backgrounds break into investment banking," says Brad Chandler, director of WSB's Nicholas Center for Corporate Finance and Investment Banking. "All people, no matter what they look like or where they come from, should have access to high-potential careers in finance."
The program launched last year with six WSB students, an enrollment forecasted again for this academic year.
Hawk Center Marks 50th Anniversary
The Stephen L. Hawk Center for Investment Analysis celebrates 50 years of providing a premier investment education for graduate and undergraduate WSB students.
Since 1970, the center has supported the Wisconsin Full-Time MBA concentration in the Applied Security Analysis Program (ASAP), one of the oldest running student managed investment programs in the world. More than 650 Hawk Center alumni provide a network as students launch their careers in investment research and portfolio management.
A 50th anniversary celebration, as part of the Hawk Center Fall Investment Conference, has been postponed until October 2021.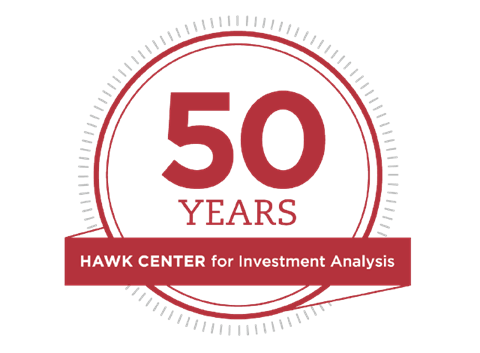 Fall Enrollment Strong Throughout WSB
Even in a year upended by the coronavirus pandemic, WSB started Fall 2020 with high student enrollment across its undergraduate and graduate programs. Graduate-level enrollment is higher than it's ever been. The Wisconsin Full-Time MBA Program grew to 96 students this academic year, an increase of more than 45%. Enrollment in one-year master's programs totaled 219 students across six different degrees. The School welcomed 1,059 new undergraduate students, an increase of 5.5% from last year. Of this new group, 477 were admitted as current UW–Madison students and 582 were admitted directly out of high school.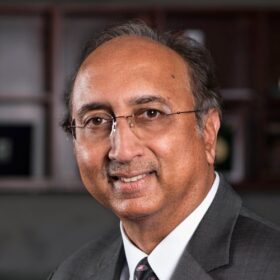 Dean Sambamurthy Serves as Consortium Board Chair
Dean Sambamurthy is serving a term as board chair for The Consortium for Graduate Study in Management, an alliance of leading business schools dedicated to enhancing diversity in business education and corporate leadership by providing postgraduate opportunities for underrepresented minorities.
The Consortium provides merit-based fellowships that cover tuition and fees for underrepresented MBA candidates and those dedicated to the mission of diversity and inclusion. WSB became one of three founding members of The Consortium in 1966 and was on the forefront of its mission. The School has enrolled more than 700 Consortium students in the years since.
"The Consortium is a valuable partner for academic institutions and corporations, helping us become better organizations by bringing in diverse students and talent," says Sambamurthy. "It is an honor to serve as board chair."
Sambamurthy's term as board chair runs from July 1, 2020 through June 30, 2022. Blair Nelson Sanford, assistant dean of MBA and master's programs, is concurrently serving as vice chair.
Scholarship Honors Sherry Wagner-Henry
The campus community mourns the loss of Sherry Wagner-Henry, director of WSB's Bolz Center for Arts Administration, who passed away on May 30, 2020. Wagner-Henry was firmly committed to helping students build upon their business acumen through the lens of arts and creative leadership. Alumnus Max Fergus (BBA '18), founder and CEO of LÜM, has established the Sherry Wagner-Henry Scholarship in the Creative Arts and Entrepreneurship to honor her legacy.
WSB Undergraduate, Master's Programs Earn High Rankings
WSB ranked #7 among public universities this fall in U.S. News & World Report's annual rankings of undergraduate business programs. The program ranked 16th overall.
U.S. News & World Report also gave high rankings to several of WSB's undergraduate academic majors:
Real estate: #1 public (#2 overall)
Risk and insurance: #2 public (#2 overall)
Marketing: #7 public (#9 overall)
Accounting: #10 public (#16 overall)
Supply chain: #15 public (#18 overall)
Management: #15 public (#26 overall)
International business: #17 public (#27 overall)
In addition, QS World University Rankings rated WSB's master's program in business analytics as the #7 program in the U.S.
---