1950-1959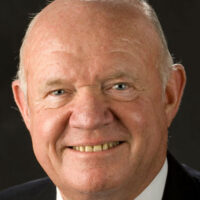 In Memoriam
Wade Fetzer (BS '59)
The UW community was saddened to bid farewell to a passionate Badger when Wade Fetzer passed away on August 20, 2020. He leaves a lasting legacy at WSB and UW–Madison. Fetzer was one of the original Wisconsin Naming Partners, a group of alumni who made significant contributions to name the Wisconsin School of Business.
Fetzer was one of the original Wisconsin Naming Partners, a group of alumni who made significant contributions to name the Wisconsin School of Business. He served on the School's Dean's Advisory Board, was a past president of the UW Foundation, and a member of the UW Athletic Board. He was a co-chair of the UW Foundation's Create the Future comprehensive campaign, which ran from 2003 to 2006 and raised $1.5 billion for UW–Madison. He and his wife, Bev, established a chair in the School of Human Ecology, as well as a chair at WSB that focuses research on Asian economies. They also funded several scholarships at UW–Madison, founded the Fetzer Centers to enhance student-athlete academic excellence and personal skill development, and were instrumental in establishing the university's Posse Program, which awards merit-based scholarships to a diverse group of students with extraordinary academic and leadership potential.
Fetzer, of Glencoe, Illinois, had a long investment banking career with Goldman Sachs, spanning more than three decades. He served as managing partner of Goldman Sachs' Chicago branch from 1986 until his retirement in 2005.
"Wade valued family, faith, friends, and Wisconsin—and he celebrated the things he cared about with vigor and enthusiasm," says Michael M. Knetter, president and CEO of the Wisconsin Foundation and Alumni Association. "He loved making connections that helped strengthen the institution and foster community."
Jim Peterson (BBA '58)
Jim has been elected to the American Road and Transportation Builders Association's 2020 Transportation Development Hall of Fame class, which recognizes individuals and families from across the country for their extraordinary contributions to the United States' transportation development and demonstrated exceptional leadership over their lifetime. Peterson is vice president of James Peterson Sons, a fifth generation road building and site construction business that started in the late 1930's.
Donald Hildewig (BBA '59)
Donald is enjoying retirement in Florida, serving on the board of the Suncoast Chapter of the Wisconsin Alumni Association and involved with Sarasota's Big Ten alumni group. He is proud to have served in the U.S. Navy (1954-56) and attended WSB through the GI Bill. He worked for an international company for 40 years, rising to treasurer. He and his wife have been married for 63 years, with 10 grandchildren and three great-grandchildren. Hildewig is grateful to UW–Madison for a very good education and college experience.
Larry E. Lichte (BBA '59, MS '61, LLB '64)
Larry is still practicing law, specializing in real estate and estate planning. He has been the active owner of Empire Realty Company since 1964. At age 83, Lichte has cut back to around 40 hours per week. His hobbies are collecting old cars and international tractors and driving them to many shows in Wisconsin. He and his wife of 51 years live in a historic home on Lake Mendota in Madison.
In Memoriam
Roger Rumble (BBA '59)
Roger passed away in August 2020. He retired from General Mills in 1997 after a successful 38-year career and spent his retirement with family and friends between Minneapolis and Tucson, Arizona. Throughout his life, Rumble credited the University of Wisconsin with much of his success. He is, was, and always will be a proud UW Badger!
1960-1969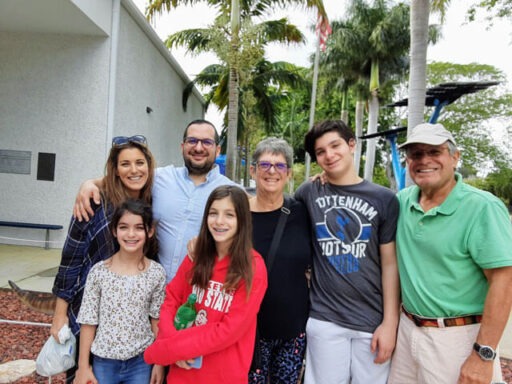 Martin Feldman (BBA '64)
Martin has had five years of a great retirement in Florida short-circuited by the pandemic and is trying to make the best of it with exercise, reading, TV, games, wearing a mask everywhere, and missing seeing his grandkids in person. He hopes all are safe and healthy.
Arthur Wigchers (BBA '64, MBA '66)
Arthur retired CEO of Zilber, Ltd., is in the most rewarding segment of his career. He is helping rural Ethiopian girls reach their potential through focusing on health, nutrition, sanitation, education, and microfinance. The project is run by local young women who want everyone to have opportunity for a better life.
Steve Cain (BBA '68)
Steve recently marked the fifth anniversary of managing the Midwest office of Fairfield Capital Group, LLC, which consults with middle market companies that need equipment leasing or financing services.
Barry Shore (PhD '68)
Barry retired two years ago from the University of New Hampshire. He started an online educational company, SixSigmaGlobalInstitute.com, which offers programs in 99 countries. Shore still works full time. His partner, Zach Shore, is his grandson and holds down the digital end of the business. He is grateful to UW–Madison for being such an important factor in shaping his career.
1970-1979
James Barager (BBA '70)
James is currently serving on the board of governors for The Shriners Hospital for Children, Salt Lake City, Utah.
Craig Laronge (BBA '70)
Craig encourages WSB alums from the Class of 1970 to donate to the class gift—the Chancellor's Scholarship fund—on the Wisconsin Alumni Association website/reunions. All donations will be matched. He hopes to see classmates at the reunion scheduled for April 2021.
Chester Rothman (BBA '71)
Chester has three events to share. First, the birth of his first grandchild, Auden Grace Rothman, to his son Phillip and his wife, Riley. Rothman is also celebrating the third year of Jasper St. Funding LLC, already one of the more active investors in tax liens in New York and New Jersey, and the Jasper St.'s forthcoming expansion with a Charleston, South Carolina, office in 2021.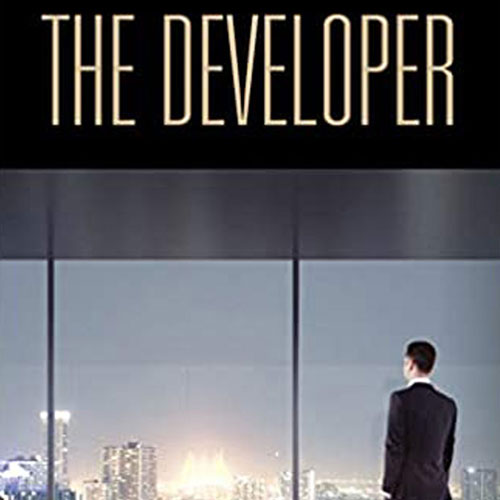 Stephen Bye (BBA '73, MBA '74)
Stephen is pleased to announce the publication of his second novel, The Developer. Set in Denver in 1978, the story reflects the chaotic life of a fictional office building entrepreneur.
Martin Peyer (MBA '74)
Martin is a recent founder and investor in Laniakea Montessori School in Gainesville, Florida. The school of 30 students will expand to 50 next year.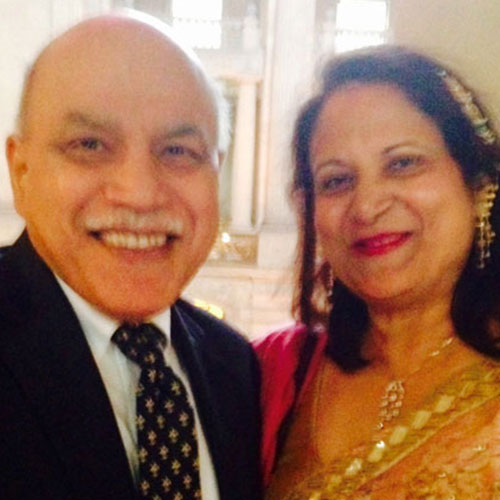 Anil Bhala (MS '75, MBA '75)
Anil retired after a 44-year career that took him from Schreiber Foods in Green Bay (11 years) to Kidder Peabody in Milwaukee (three years) to the wilderness (seven years), and finally to Nokia in Naperville, Illinois (23 years), where he was most recently director in the North America services division. He fondly remembers all his UW professors (and their course numbers).
Dick Fields (MBA '75)
Dick helped with press releases and media outreach for Libertarian candidate Jo Jorgensen's campaign for president.
Jim O'Connell (MA '75)
Jim began teaching in the undergraduate arts management program at UW–Stevens Point six years ago, after nearly 50 years managing performance venues around the U.S. As of August 2020, he was promoted to associate professor and granted tenure. Who knew spending time with smart 20-year-olds could be such fun?
Steve Weber (BBA '75)
Steve was elected to the Government Employees Health Association (GEHA) board in June 2018 and as chair in January 2020. In addition, Weber is an ad hoc instructor in WSB's Center for Professional and Executive Development, teaching courses in leadership and IT management.
Alan Hale (MBA '76)
Alan's company, Consight Marketing Group, just turned five years old. The company does B2B marketing research and voice of the customer insights. Hale and his wife went on a once-in-a-lifetime European cruise tour in 2019. Their daughter is expecting the couple's third grandchild.
David Nemschoff (BBA '76)
David now manages the family office of North Hills after holding a series of senior positions in banking and insurance that spanned more than 40 years. He and his wife, Terri, live in Manhasset, New York. He spends his time managing investments, enjoying time with his adult children, and traveling. After completing his BBA, Nemschoff earned an MBA from the University of Maryland while serving with the U.S. government.
Gene Steidinger Jr. (BBA '76, MBA '85)
Gene retired after eight years in retail buying and store management, and 31 years as a college professor.
Steve Smith (BBA '77)
Steve Smith (BBA '77) has retired after 29 years with ACCO Engineered Systems and is enjoying retirement in Long Beach, California.
Steven Umland (BBA '78)
Steven just retired and will be moving to Arizona soon. His BBA from WSB and executive MBA from UW–Milwaukee served him well. Go, Badgers!
Cory Erickson (BBA '79)
Cory and his wife sold Career Momentum in August 2020. Erickson will remain with the business through May 2021 to support integration and transition matters. Then on to retirement!
1980-1989
David Jewell (BBA '80)
David finished his 12th year of raising money for Children's Hospital of Orange County for Type 1 Diabetes research, raising just over $30,000 for a total of just under $200,000 over the 12 years. His daughter Katrina was diagnosed with Type 1 Diabetes in 2005 and Jewell started the #KatrinaKures fundraiser two years after her diagnosis.
Theodore Zeck (BBA '80)
Theodore CPA, retired in April 2019 from a Houston NYSE-listed REIT. He hoped to leave Chicago on his 66th birthday in April 2020 to drive old U.S. Route 66 to the Santa Monica Pier, but the pandemic overturned his number one bucket list item. His hobbies include walking and watching news and sports on TV.
Pamela Boneham (MBA '81)
Pamela was recently named head of capital strategies for Barings Real Estate and was honored as a GlobeSt. Woman of Influence. In addition, she is a frequent contributor to The Property Chronicle, and her interviews were featured in Pensions & Investments, Institutional Real Estate, and Yahoo Finance.
Randall Davidson (BBA '81, MBA '89)
Randall is retiring this year from his role as director of radio services and senior lecturer with the UW–Oshkosh Department of Radio TV Film. The department was recently honored by the UW Board of Regents with its teaching excellence award for 2020. Davidson joined UWO in 2008 after an 18-year career as a news producer/anchor at Wisconsin Public Radio in Madison.
Robert Schneider (BBA '81, MS '85)
Robert has authored a second book. Cafe Culture: For Lovers of Coffee and Good Design features a curated selection of 37 coffee shops located in 28 cities around the globe with each coffee shop selected for its unique design, personality, and atmosphere.
Christopher Atayan (BBA '82)
Christopher and his wife recently moved to Neptune Beach, Florida, after living almost 30 years in Bronxville, New York. He is currently chairman and CEO of AMCON Distributing Company, a business he has enjoyed building over the years with a great group of colleagues. Atayan is having fun following his kids' athletic careers. His son is a senior at the University of North Carolina on the varsity lacrosse team, and his daughter is an RN in Milwaukee after having played lacrosse for four years at Marquette University.
Pamela Weisenberger (BBA '83)
Pamela has retired after a 35-year career in marketing research and innovation, most recently at SC Johnson. Some of her favorite career memories are involvement in the early years of online banking, being a co-patent holder for Ziploc® brand bags with easy open tabs, and using neuroscience in advertising testing. She looks forward to regular trips to Madison for Badger football.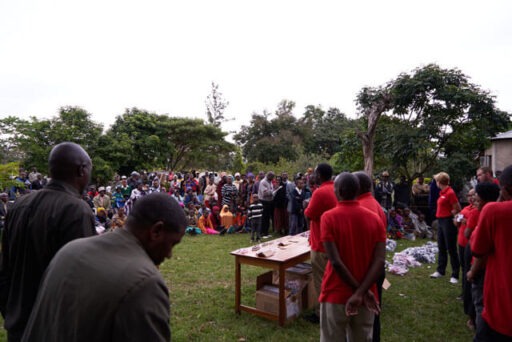 Lisa (Bennett) Sweeney (BBA '84)
Lisa is executive director of SKYGEN International Foundation, which works in the Meru district of northern Tanzania providing free vision tests and glasses to those who need them. Since July 2018, the organization has delivered 150,000 vision tests and 29,000 pairs of glasses.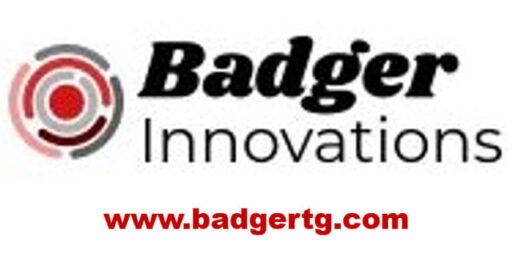 Dan Wade (BBA '84)
Dan founded the Badger Technology Group as an aerospace company in 2016. Badger Tech has now created a Badger Innovations division to provide renewable energy systems and to develop an aqueous ozone disinfecting system. The Milwaukee Metropolitan Association of Commerce selected this aqueous ozone system for the "Focus on the Future" production innovation award. The system has already been shipped to five continents.
Jeff Wick (BBA '84)
Jeff moved back to Wisconsin from North Carolina after a successful career in the mattress industry. He's still in love with the city of Madison and UW.
Robert Holtz (BBA '85)
Robert recently moved to Charleston, South Carolina, and began teaching in the business school at College of Charleston this fall.
Steven Wildeck (BS '85, MBA '89)
Steven recently retired after a long career serving the UW System and State of Wisconsin. He received emeritus designation after having served as vice chancellor for administration and finance for UW Colleges and UW Extension for 19 years. Wildeck capped his UW career as the founding executive director of UW-Shared Services, a consolidated administrative services organization that was created in 2018 and serves all UW campuses.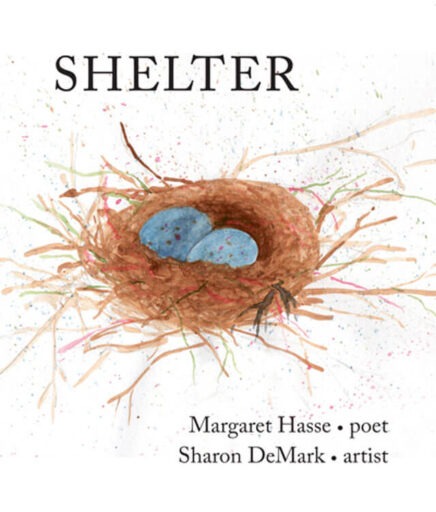 Sharon DeMark (MA '86)
Sharon, painter, and Margaret Hasse, poet, released Shelter, a book produced by Nodin Press. During the pandemic, when even commonplace gatherings have become fraught with risk, DeMark and Hasse explored and found new shades of meaning in shelter for people and animals. The book is available from Itasca Books or on Amazon.
Mary Zellmer-Bruhn (BBA '87, MS '93, PhD '99)
Mary Zellmer-Bruhn (BBA '87, MS '93, PhD '99) has been appointed chair of the Department of Work and Organizations at the Carlson School of Management, University of Minnesota. She also has been named senior editor at Organization Science. She is happy to note that her oldest child is a Badger, in her second year at Madison studying dance.
Jack Zavoral (BBA '88, MS '91)
Jack is currently balancing consulting work with moving full time onto his sailing catamaran after the pandemic nudged him into "pre-tirement." Zavoral earned his U.S. Coast Guard captain's license and will be operating sailing charters out of Key West this winter on "Traveller," his Leopard 44 catamaran. Depending on the status of COVID in the Bahamas, he is hoping to explore the Exumas chain in the Bahamas next spring before moving up to the coast of Maine.
Doug Barton (BBA '89)
Doug started in the newly created director position at the UW E-Business Consortium. In this role, he leads staff in implementing strategies to achieve operational excellence and oversee new growth initiatives and expanded offerings to the industry. Barton brought more than 30 years of experience in senior leadership positions at companies such as UBIX.AI and IBM.
1990-1999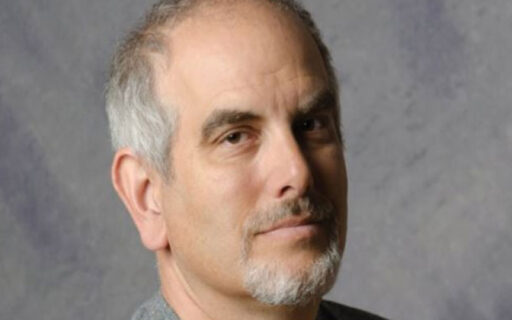 Bruce Campbell (MS '90)
Bruce completed a five-year stint as adjunct faculty at Brown University on June 30, 2020, but continues an affiliation as a contractor working with visualization techniques for gaining insight into both public health and ocean science large data sets. He continues with a faculty appointment at Rhode Island School of Design that he started in 2008. He would like to say "cheers" to his fellow 1990 graduates.
Charles Liedtke (MBA '90, PhD '97)
Charles, president of Strategic Improvement Systems, LLC, was awarded the Richard S. Alberg Distinguished Science and Technology Professional Award by the Minnesota Federation of Engineering, Science and Technology Societies. Liedtke conducts research, consults, and trains in the areas of strategy, quality, analytics, improvement, and innovation. His last research project was on organizational culture.
Jodi Rumble (BBA '92)
Jodi recently accepted a new role within Diageo PLC as the general manager for Diageo Canada. She is excited to lead Diageo's Canadian team during these unprecedented times and will be relocating to Toronto, Canada.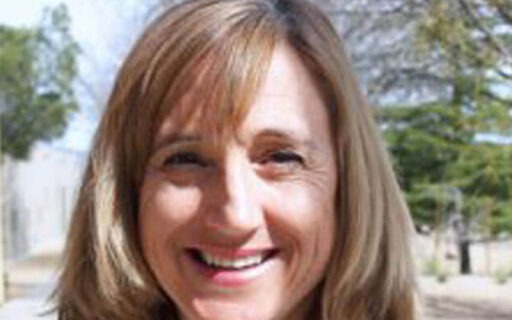 Candace (Garner) Hofstadter (BBA '93, MS '94)
Candace has been teaching full-time business and economic courses at Mohave Community College (Arizona) since 2004. As lead faculty, she is head of the business department, which means that she also leads the curriculum, assessment, and course schedule for the entire department. In addition, she serves as co-chair of the curriculum and academic standards committee, as well as vice president of the faculty council.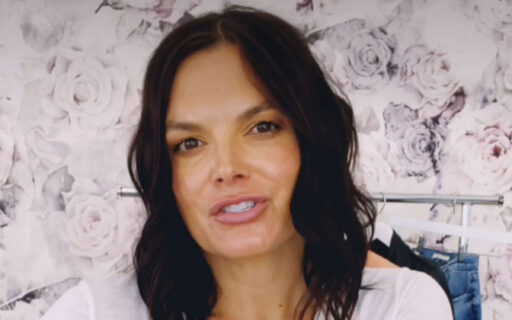 Craig Andler (BS '94, MBA '03)
Craig is proud to be part of the future of virtual mobile shopping with Spin Live. The company seeks partnerships with Shopify merchants and/or social media influencers who love to shop.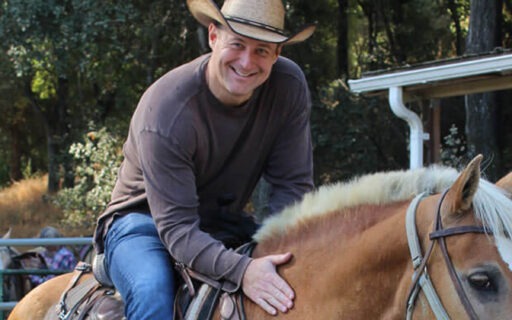 Brian Dombkowski (BBA '94, MS '95)
Brian became the mayor of Woodside, California, an equestrian-zoned town in the heart of Silicon Valley. Beyond his civic duties, he is the CEO of Sand Hill Global Advisors, one of the leading wealth management firms in the Bay Area.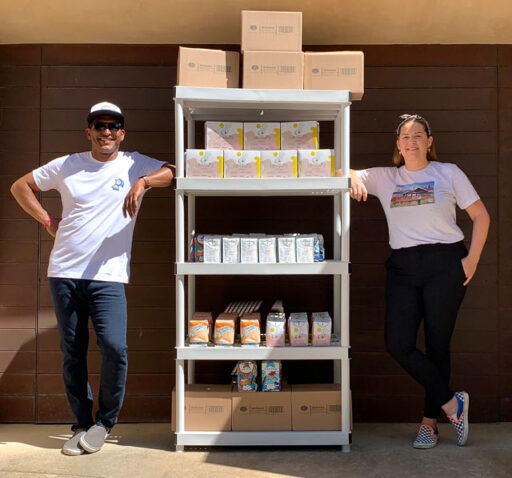 Jane Bills (BA '96, MBA '07)
Jane became director of communications for Atilano, a startup craft coffee company that uniquely blends California and Latino coffee cultures. In March, Atilano created the Thank You Blend as a gift to essential workers who continue to keep us safe during the COVID-19 pandemic. The company goes "beyond the cup" by pledging 5% of sales to charitable organizations that support youth education, arts, and the environment.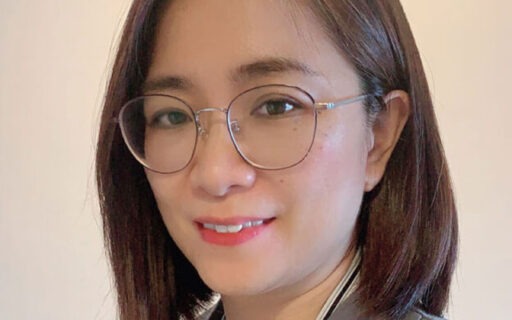 May Fun Rebecca Lai (BBA '96)
Rebecca joined Deloitte, Hong Kong in July 2020 as a partner of the global employer services team supporting growth in the southern China markets. Lai has close to 25 years consulting experience in global mobility areas responsible for revenue growth and service delivery. Before relocating back to Hong Kong, she worked in Beijing and Shanghai for 18 years.
Sarah Marty (BM '97, MS '01, MA '05)
Sarah accepted the position of co-interim director of the Bolz Center for Arts Administration at the Wisconsin School of Business. Marty and colleagues launched the new Arts and Creative Enterprise Leadership master's program, which welcomed 19 students this fall.
Chadwick Helminger (BBA '98)
Chadwick recently started a new role as vice president, assistant controller at Zimmer Biomet based in Stamford, Connecticut.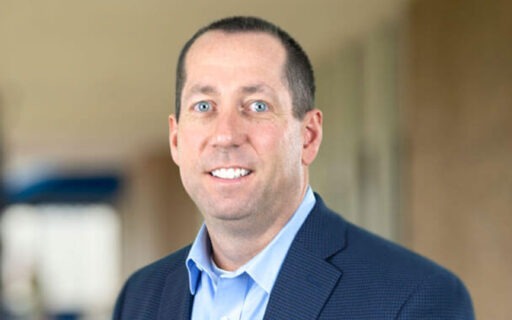 Tim Oswald (BBA '98)
Tim became chief human resources officer for Fairbanks Morse in June.
Keenan Yoho (MS '98, MBA '00, PhD '06)
Keenan was recently named outstanding professor of the year by the graduating MBA class at the Roy E. Crummer Graduate School of Business at Rollins College in Winter Park, Florida. Yoho has received recognition for outstanding teaching in every year he has taught, which includes the highest awards for teaching at Rollins College and the Naval Postgraduate School in Monterey, California.
2000-2009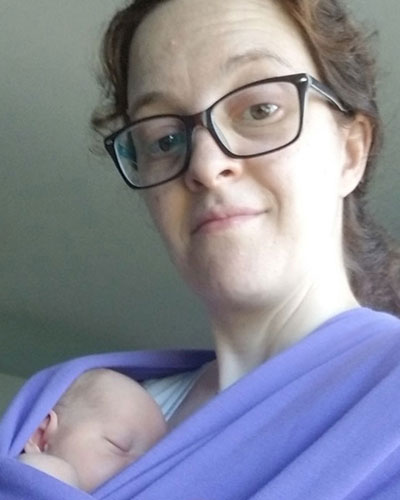 Angelika Husmann (BBA '00)
Angelika became a mom on June 26, 2020, to Hudson Reid Husmann (HRH)—or His Royal Highness, as he has become known around the house. Weighing in at 5 pounds, 12.8 ounces and 21 inches, everyone knows he is king of the house when he roars.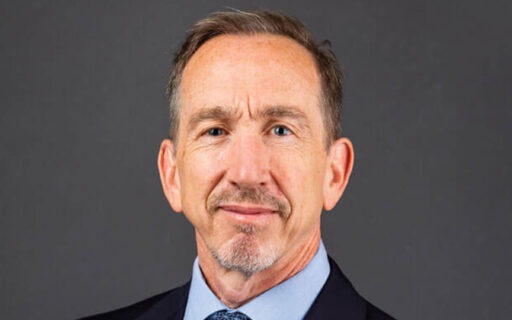 Steve Muzatko (PhD '00)
Steve was recently named the H.B. Foster Bowdon Endowed Chair of Accounting in the Neil Griffin College of Business at Arkansas State University. Muzatko previously served on the faculties of Winthrop University and UW–Green Bay. He is a member of the American Institute of CPAs and is an associate editor of the Journal of Information Technology Case and Application Research.
Andrea Pelloquin (MA '01)
Andrea graduated in May 2020 from Creighton University in Omaha, Nebraska, with a doctor of education degree in interdisciplinary leadership.
Heather Wollerman (BBA '01)
Heather was promoted to vice president, talent, diversity and inclusion at EnPro Industries, a global industrial manufacturing company. Wollerman identified her passion for human development and pursued it after majoring in human resources at WSB.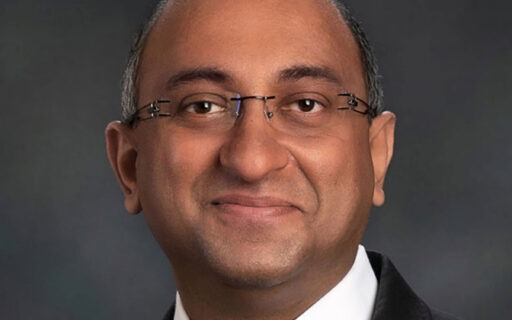 Quraish Baldiwala (MS '02, MBA '02)
Quraish completed a five-year work assignment in Asia, where he led the Greenfield Manufacturing plant construction and development of the in-country supply chain network that included all facets of an end-to-end value chain. This was the first of its kind initiative for the company and the enterprise approach is being used to challenge for the Shingo Prize. Baldiwala returned to the U.S. in November 2019 to his current role as senior director, global distribution.
Scott Drake (MBA '02)
Scott has been promoted to president and CEO of PFS TECO, a service provider to the building industry based in Cottage Grove, Wisconsin. He has been with PFS TECO or its predecessor company since 2002 in various roles, most recently serving as chief operating officer since early 2020.
Jason Lobel (BBA '02)
Jason, CEO and co-founder of VC-backed SwiftIQ, an advanced analytics platform for large retailers and brands, shares that the company was acquired by Insight-backed Professional Datasolutions in January 2020.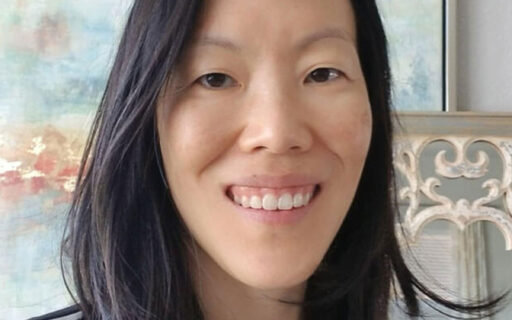 Mindy Marcks (MS '02)
Mindy recently began a new role as chief human resources officer for NBG-Home, an innovative home decor company located in Austin, Texas. She is extremely excited to lead all things people, culture, and engagement, working with a fantastic team.
Amy Martens (BBA '02)
Amy relocated to Tennessee to join Vanderbilt University Medical Center as chief business officer in April 2020. She oversees administrative functions in research, financial planning and budgeting, human resources, marketing and communications, faculty onboarding, and space planning. Martens will further build infrastructure that enables excellent care to more than 3,000 admissions and 5,000 clinical consultations per year.
Edgar Rapoport (BBA '02)
Edgar has been promoted to member at Cozen O'Connor. Rapoport focuses his practice on mergers and acquisitions, private equity transactions, corporate finance, and general business-related matters.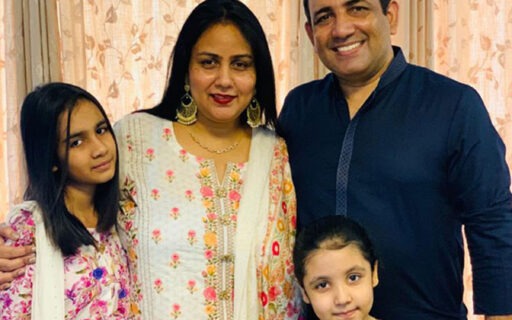 Faisal Siddiqui (MBA '03)
Faisal had plans to visit campus and his daughters were looking forward to the summer at Madison, but the pandemic forced a delay in their plans. The family intends to visit soon and relive the Badger spirit together.
Daniel Manna (BBA '05)
Daniel was elected managing member of Wisconsin's premier litigation boutique law firm, Gass Weber Mullins LLC. In addition to continuing to provide top tier representation to his business litigation clients, he now manages the daily business operations of the firm.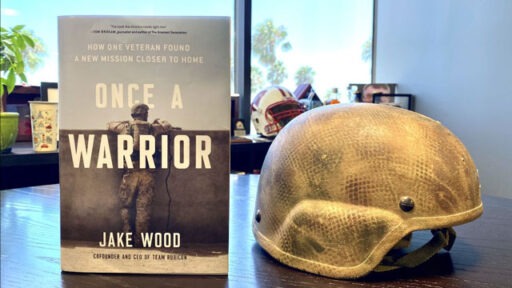 Jake Wood (BBA '05)
Jake released a memoir, Once a Warrior: How One Veteran Found a New Mission Closer to Home. The book is not just an exploration of Wood's time as a squad leader and sniper in the Marine Corps; rather, it's the journey of a young man who came home still in search of service and meaning. Wood is co-founder and CEO of Team Rubicon.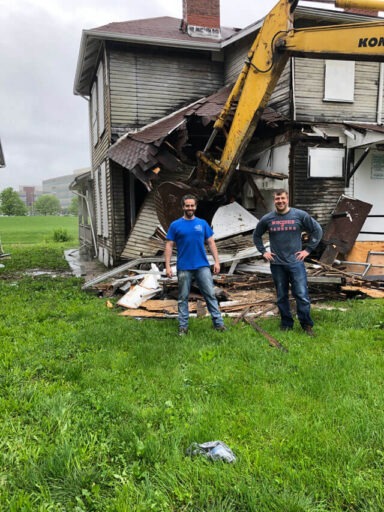 Massoud Ghaffari (BBA '08)
Massoud and colleague Patrick McConnell launched Spring Tide Real Estate in 2018 and just finished a $3 million equity raise for Fund 3 focused in Columbus, Ohio. Spring Tide seeks to grow the availability of quality housing for America's workforce by repositioning an overlooked asset class into a professionalized investment opportunity. Among those invested are 10 other Wisconsin alums.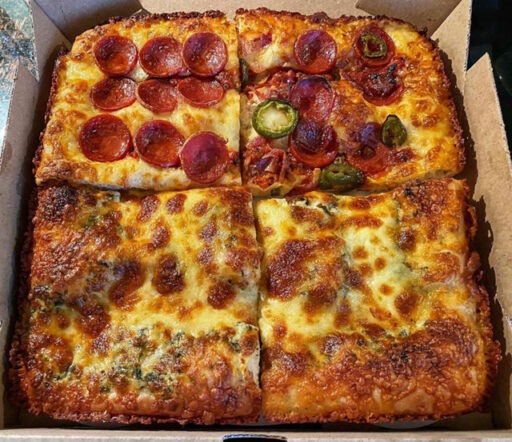 Steve Kaplan (BBA '08)
Steve started his career in 2008 but was derailed within six months by the financial collapse. After job hopping, he landed at Salesforce for five years until deciding to start his own business. Now, Kaplan and his wife own Five Squared, a Detroit-style pizza kitchen that was recently included on The Infatuation's list of best new pizza in Chicago.
2010-2020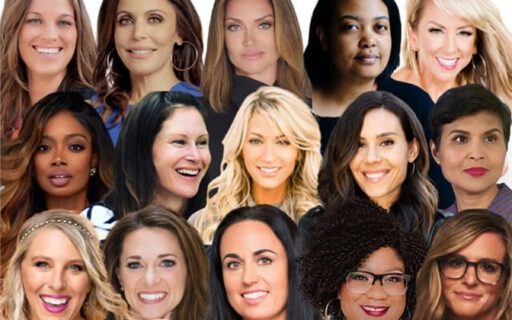 Jenna Atkinson (BBA '10)
Jenna, founder of The P5 Project, was scheduled to host the largest women's entrepreneurial and leadership event in Wisconsin with over 1,000 expected attendees and an unparalleled speaker lineup. Due to COVID-19, the event was forced to go all-virtual, but P5 created a dynamic, one-of-a-kind live virtual event experience with over 2,000 attendees from around the world. P5 also hosts quarterly virtual pitch competitions for female founders.
Josh Monifi (BBA '10)
Josh started working at Cascade Energy as a senior customer engagement specialist in January 2020. His team works on building energy efficiency programs with utility and corporate clients and support steams in their delivery of energy efficiency engineering and coaching throughout North America. Monifi feels lucky to be passionate about his job and its mission, which started in a sustainability class at UW–Madison.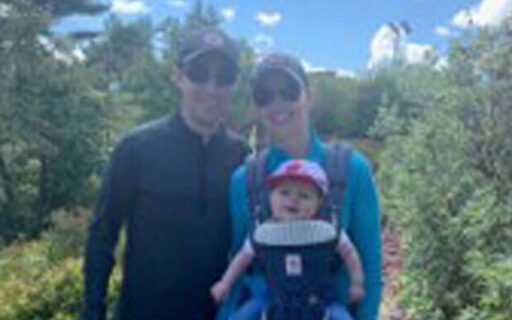 Scott Peiser (BS '10, MBA '16) and Whitney Peiser (BBA '09, MBA '16)
Scott and Whitney welcomed their son, Madden Robert, in January 2020. The family is enjoying a lot of time together at home this year due to the pandemic.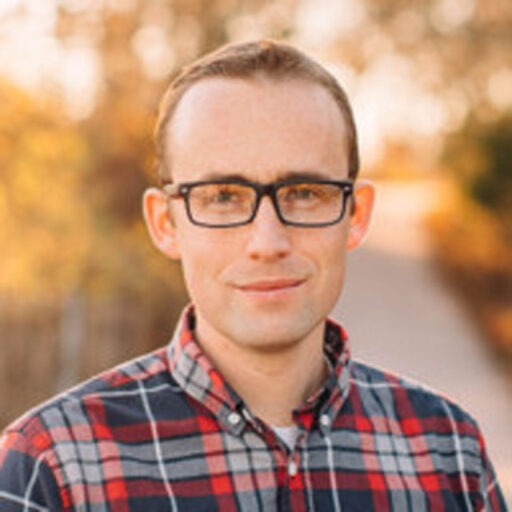 Drew Vernon (MBA '12)
Drew recently transitioned from LEGO, where he was managing the preschool age segment for the Americas, to a new role leading the marketing for the U.S. introduction of Tonies. Tonies is an imagination-building, screen-free digital listening experience full of stories and songs designed to foster imagination and active play.
Matthew Taub (MBA '14)
Matthew has been named president and COO of Blachford Acoustics Group, North America. In this role, he will oversee operations for Blachford Acoustics' business units in West Chicago, Illinois, and Kings Mountain, North Carolina, as well as in Cambridge and Mississauga, Ontario, in Canada.
Sarah Cahill (MAcc '15)
Sarah Cahill and Tony (Cramer) Cahill were married on August 8, 2020, at an intimate elopement wedding at Cedar Creek Park in Fairmont, Minnesota. The couple now resides in Monona, Wisconsin.
Jenna Franseen (BBA '15)
Jenna received the Racine County 4-H alumni award for her work with the 4-H program and youth across Wisconsin. She is thankful for her personal and professional network that pushes her to be her best and is always happy to give back to the Wisconsin and UW communities. On, Wisconsin!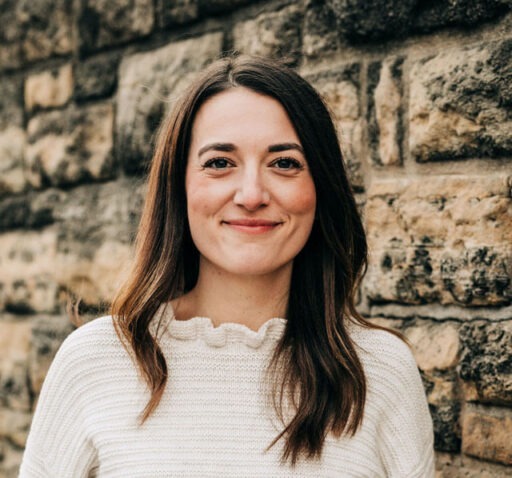 Paige Kuypers (BBA '15)
Paige recently graduated from Northwestern University with an MS in data science-analytics management. She gained valuable technical skills to complement her BBA in marketing. She currently leads the customer loyalty and insights campaign management team at Walgreens. On a personal note, she and Evan Schaeffer (BBA '15) got married in Madison this fall.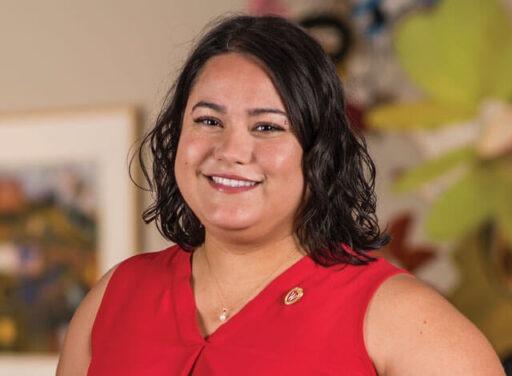 Sarah Sosa-Acevedo (MBA '16)
Sarah was promoted to gift planning (GP) officer at the Smithsonian Institution. She had previously served as advancement officer for the Smithsonian Latino Center, generating support for the design and construction of the Smithsonian Latino Gallery. In her new role, Sosa-Acevedo will serve as GP lead for a number of Smithsonian units, manage the GP East Coast Portfolio, and roll out the new Smithsonian Donor Advised Fund and Smithsonian Legacy Society.
Amy Walsh (BBA '16)
Amy was promoted to operations manager with Clarios at their facility in Holland, Michigan.
Keaton Nankivil (BS '17, MBA '20)
Keaton started a new job as a senior associate with Bascom Ventures.
Alex Dittlof (BBA '19)
Alex started a clothing brand during the pandemic. Using his stimulus check, he founded GRND, which donates 100% of its profits to Feeding America. GRND embodies the idea of the collective endeavor we all share in pursuing our goals and overcoming personal obstacles, while simultaneously helping those around us.
In Memoriam
Zahara Kathawalla (BBA '19)
Zahara was tragically killed in a hit-and-run accident in June 2020. Her parents have established the Zahara Kathawalla Foundation, which will award scholarships to support young adults who do not have the means to pursue their passion for education, travel, and wellness. Kathawalla had just started her career at Cargill as a commodity merchant associate in Kansas City.
Bukky Akinsanmi (PhD '20)
Bukky started as an assistant professor of management in Fall 2020 at the University of Texas at Austin.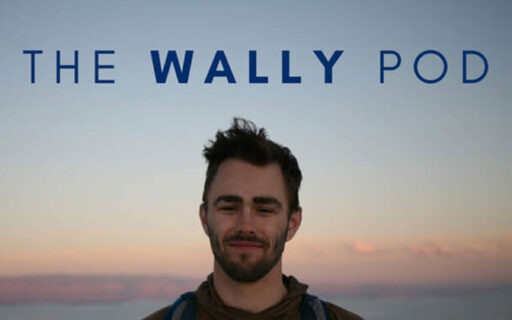 Wally Estenson (BBA '20)
Wally recently started as an investment banking analyst on William Blair's healthcare investment banking team. He also is the host of The Wally Pod, a podcast he started last summer to inspire students and young adults to set their goals high and find their place in the world. Many of the guests on The Wally Pod are UW alumni excelling in their careers.
Alyssa Heminger (BBA '20)
Alyssa is returning to the Kohl's corporate headquarters as a marketing personalization coordinator. She interned at Kohl's in the same department last summer.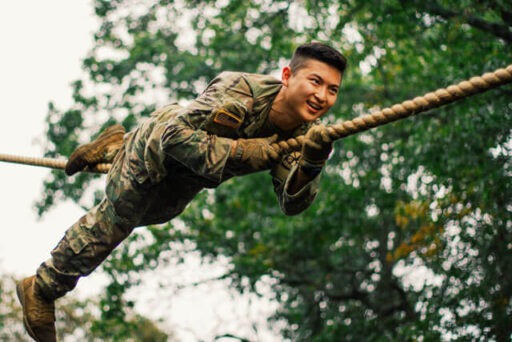 Paul Sohn (BBA '20)
Paul was commissioned as an active duty officer in the U.S. Army in May 2020. He attended the Ordnance Basic Officers Leaders Course in Fort Lee, Virginia, as well as the Explosive Ordnance Disposal School. Sohn is excited about the privilege of leading soldiers.