India is a country that is rich in culture and business. It is also eye candy for any entrepreneur or established company looking to do business in India.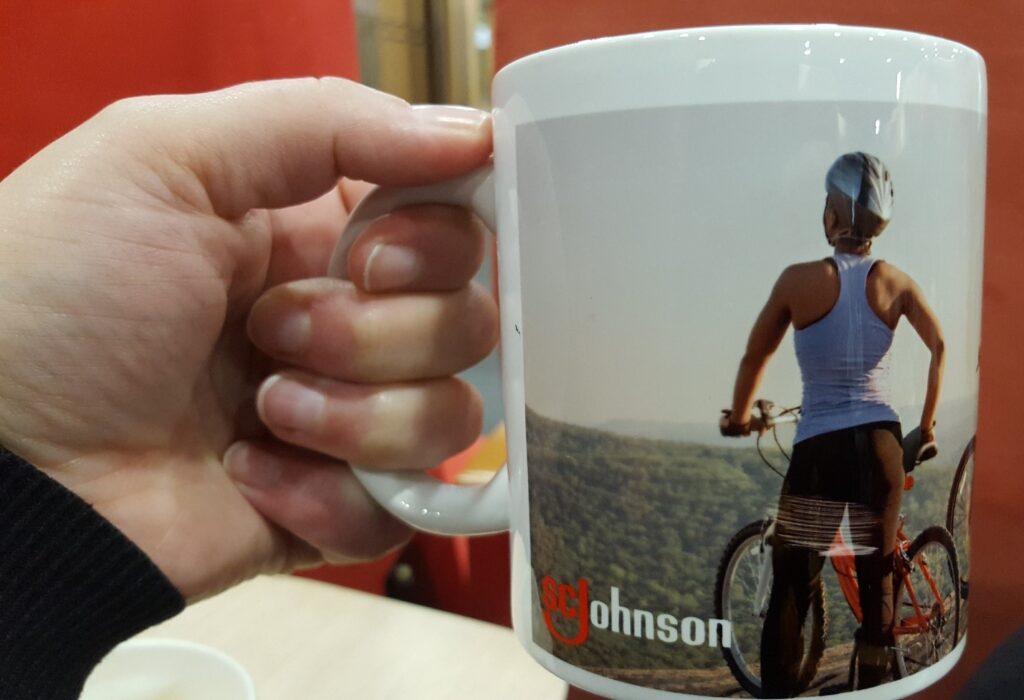 On my international class trip with the Wisconsin School of Business, I visited numerous local and global companies, one of which was SC Johnson. Upon arriving, my group and I were greeted with smiles, multi-colored marigold garland, blessings, and chai tea. Everywhere I looked in the office space, I saw a company that celebrated its people, culture, products, and values. Our session started with a brief overview of the company, then delved into India culture and economy, and ended with a session from their marketing and sales teams.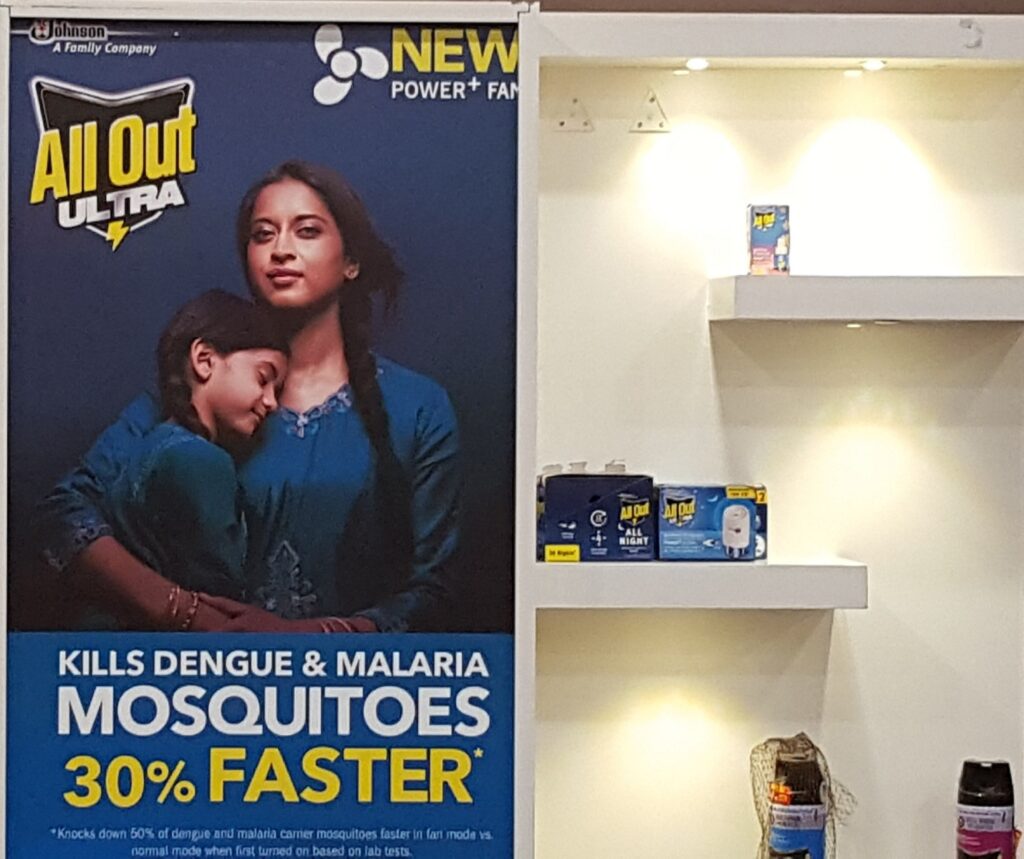 The culture in India is one that marries well with the corporation's values and mission. They both deeply care about families, wellness of others, and communities. India has 22 native languages and one non-native language, English. When I heard this, right away I thought of how challenging it might be to do business in the country. And yes, the challenges of doing business in India are very complex, but very rewarding both to the company and citizens. During our marketing session, SC Johnson talked about a type of campaign strategy they often use, which is called "marketing with a cause." This type of campaign seeks to question stereotypes, it usually addresses a local issue, sparks interest, and then invokes action. Last year they launched a campaign surrounding how dengue mosquitoes breed and discussed the cultural pressures of how a mother is expected to know everything about everything. The campaign was a 90 second clip of a mom talking about how she didn't know dengue mosquitoes could breed in clean water, because of this, her son came ill. The clip was very emotional, which spoke to all Indian mothers out there, brought awareness to other moms about denga mosquitoes, introduced SC Johnson product All Out Ultra, and sparked a movement with the hashtag #ididntknow for mothers to connect online and share their stories. The campaign was posted on Facebook and received a huge amount of traction. It was really interesting to see how similar their campaigns are to those in the United States in regard to tying a cause to a campaign, but also very insightful to see the issues they are trying to be address in India.
The last part of the session was looking at how sales operated in such a complex climate. Most of their revenue came from mom and pop, small businesses, but they also were the most complex to service due to the nature of the landscape. The next two largest were wholesale and modern shops (the equivalent to Wal-Mart in the United States). Lastly e-commerce was just emerging and was projected to make a huge impact in the coming years due to more consumers having access to the internet. I was in awe of how they mapped out the process to service all of the different customers and saw their passion as a company in working towards getting their products into the hands of those that need them.
I really enjoyed the session and found it quite insightful to what it is like to do business in India.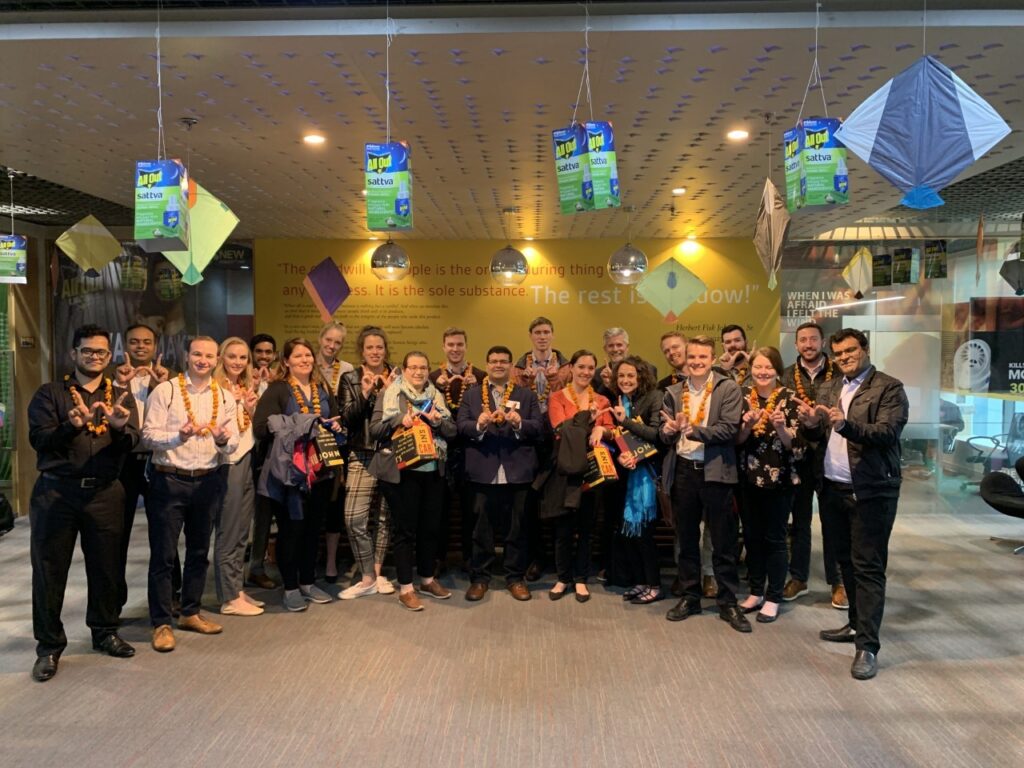 This article is part of the series describing the Marketing Centers' International Trip to India in January 2020. The international trip is the culmination of a two-credit course with the overall learning objective of expanding student knowledge of marketing and other facets of running a multi-national brand in high interest markets beyond the U.S. While on site we visit the marketing offices of several companies and receive engaging case studies on the local consumer, company operations and the challenges of 'local' marketing outside the U.S. Students walk away from the trip with a different perspective that prepares them further for working in global marketing and general management.
The 2020 course and international trip focused primarily on US based multi-national companies in India.
---