As 2021 Job Market Outlook Improves for Wisconsin Real Estate Students, Alumni Support is Still Appreciated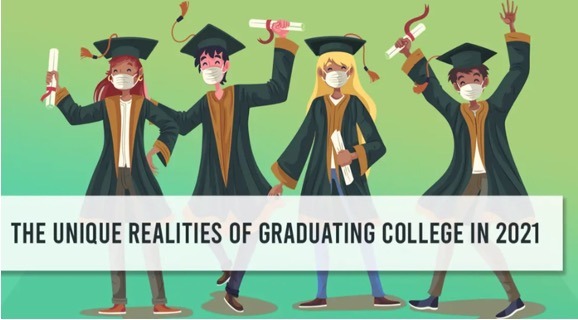 After enduring one of the most challenging job markets in history in 2020, students graduating in May of 2021 have seen a promising spike in jobs being landed. Our students are actively engaged in the job search process and we are proud to be sending some of our 2021 graduates to fantastic companies like CBRE, JLL, and Linked, to name a few.
However, while we are optimistic that the job market will continue to slowly improve, students graduating this year continue to face a challenging job market. Employers still do not expect a quick recovery of the jobs lost to COVID-19 or a regaining of the momentum of the college labor market that started in fall 2019.
How can you help? Our students are very motivated and talented and are seeking short and/or long-term opportunities to start utilizing the skills and knowledge learned in the classroom. For this reason, we are reaching out to our Wisconsin Real Estate Alumni network to see if you can provide assistance in any of the following areas:
Does your company have a full-time job opening for a Real Estate undergraduate, MS or MBA student?
Could your company offer an in-person or virtual internship to a student?
Does your company have a short-term project/micro internship?
Even if a paid internship is not feasible for your company at this time, we want to emphasize that there are many ways you can offer valuable experience and connections for the future while also at providing you the opportunity to work with Wisconsin's best and brightest students!
About our Students
Through a challenging curriculum on the undergraduate, MS and MBA level, students master a combination of theory and practical job skills. Students are active in the classroom and in the field, including study trips to local, national and global destinations.
Resume Highlights
ARGUS and Excel Modeling
Bloomberg Professional Service
SNL Financial
Applied learning/leadership experiences including virtual case competitions, mentor/mentee connections and Real Estate Club's virtual speaker series.
Questions on how to hire a Wisconsin Real Estate graduate? Graaskamp Center Associate Director Greg Reed (grreed@wisc.edu) works had to bridge the gap between students and alums and can provide guidance to alumni who have job or internship opportunities have for our students.
---