Board members, alumni and guests are invited to join us for the Graaskamp Center's 2021 Virtual Leadership Series designed to facilitate high-level conversation on issues critical to leaders of the real estate industry. All events are from 11:30 AM to 12:15 PM and includes a brief Wisconsin Real Estate Program update from Irgens Executive Director Mike Brennan, followed by the featured speaker and time for Q & A. We hope you can join us!
FEBRUARY 10
Dr. Vallabh "Samba" Sambamurthy, Dean of the Wisconsin School of Business
Register now.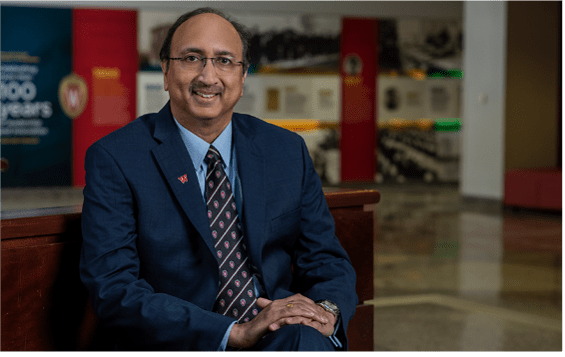 As the coronavirus spread around the world, business school deans suddenly found themselves in real-life case studies of crisis management leadership. Will COVID-19 permanently alter or disrupt higher education? Will more universities will permanently enter the online education space and what are the advantages of doing so? Will the demand for traditional in-person education remain strong? Dean Samba will discuss these issues and more as he reflects on leadership of the Wisconsin School of Business over the past year and looks ahead to the challenges and opportunities in 2021.
MARCH 10
Cia Buckley Marakovits, CIO, Partner, Managing Director, and Member of the Investment Committee, Dune Real Estate Partners
Register now.
What are the greatest opportunities for both your business and the real estate industry going forward? And what are the greatest challenges facing today's real estate industry, specifically for opportunistic investments? Join us on March 10th to gain insights and hear leadership perspectives from from Cia Buckley Marakovits, one of the most accomplished women in institutional real estate investing. Buckley Marakovits is CIO, Partner, Managing Director at Dune Real Estate Partners. She has nearly 30 years of leadership experience in the real estate industry, and has received numerous awards, including the being recognized as one of the top women in Real Estate Private Equity by PERE.
Dune manages the Dune Real Estate Funds, which were launched by Daniel Neidich in 2005 and have raised approximately $4 billion of equity capital to date. Dune invests on behalf of pension funds, sovereign wealth funds, endowments and other large institutions and individuals.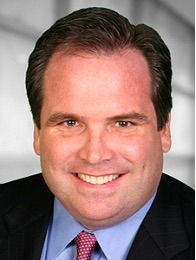 APRIL 14
John Brady, Managing Director and Portfolio Manager, Oaktree Capital
Register now.
Join us to hear John Brady, Managing Director and Portfolio Manager at Oaktree Capital. Brady will share his perspectives on investing in 2021 and beyond. He'll cover the macroeconomic environment and share his property type "picks and pans." He will also discuss which regions of the country are best for investment right now and give us his take on current market conditions in the capital markets. With the U.S. on the heels of the global pandemic, Brady will also reflect on the impact of the global pandemic and share his insights on the greatest challenges and opportunities in 2021.
---