Dear Alumni, Board Members and Friends,
While the Corona virus may have shifted where we teach and work, it has not slowed our momentum. Over the last two years, the Graaskamp Center and Real Estate Department has seen tremendous progress and we are planning for more. First talent recruitment. Over the past year the Department secured top-notch academic talent from the University of California – Berkeley, University of Toronto, and University of Illinois, faculty who come with recognized accomplishments and accolades in teaching and research.
We will need that teaching talent to educate the incoming class of talented undergraduate and graduate students. Undergraduate student interest in real estate has been explosive with 528 majors in the 2019-2020 year and Fall 2020 graduate enrollment expected to top 40 (approximately 30 MS students and 12 MBA students). The program has never enrolled that many undergraduate students and the graduate enrollment numbers are the highest in decades.
In addition to industry-leading academic research being produced by full-time faculty, we have a number of noteworthy initiatives. Since reactivating the MS in Fall 2019, a 12-credit career track in Real Estate Private Equity was approved and launched this fall. Similar to the Applied Real Estate Investment Track (AREIT), the students will analyze private equity offering memoranda and private equity organizations and make recommendations to a WREAA-selected Investment Committee for funding. (Note that the investment funds come from WREAA investors and are not endowment funds.)
We are also developing a sustainable/workforce/low-income housing track for approval in Fall 2021. A detailed curriculum review and map was completed for the undergraduate curriculum with recommendations forwarded this week. The curricular learning outcomes were based on three dozen alumni interviews, 30 real estate position descriptions, student focus sessions, faculty and staff input, and Graaskamp on Real Estate. The revised and refreshed program requirements include three additional credits in Excel and Argus. The overarching objective for the undergraduate real estate major – to comprehensively underwrite commercial real estate.
As Corona virus concerns push Fall learning to occur in classrooms, in a hybrid form and online the faculty have embraced the new teaching mediums and are preparing to emerge from the pandemic with a best-in-class real estate education.
On Wisconsin!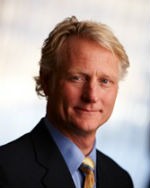 Mark Eppli,
Graaskamp Center Director
---

Tim Riddiough,
Department Chair and Academic Director
---