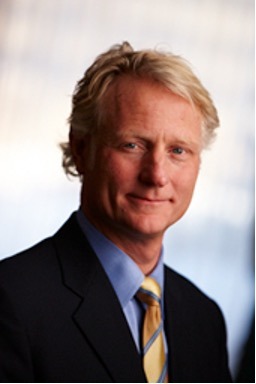 Despite the pandemic we push on!
Real estate courses are being taught in-person, hybrid, and remotely depending on class size and instructor preference. I teach a couple of in-person courses where content is delivered live in-person, streamed, and recorded. It works well, but it can be "clunky" migrating from app to app. Grainger Hall and all campus buildings have entrance monitors requiring a "green" icon on the Safer Badger app to enter the building, which indicates positive COVID test results from the past eight days. While I certainly hope that this is not a new norm, we are settling into the current environment and learning new and best practices from it.
Even during these challenging times, the undergraduate and graduate programs have continued to have great success. Undergraduate real estate enrollment is explosive with 537 majors in 2020-2021, as a means of comparison enrollment averaged 198 for the period 2008-2016. Currently there are 40 MS/MBA students with the expectation of 50 grad students in the coming years – numbers that we have not seen since Chief was alive.
The undergraduate curriculum is being revised and mapped around a series of critical learning outcomes with the overarching goal of learning to "comprehensively underwrite commercial real estate." With the revised curriculum, you can expect better trained undergraduate talent in the future.
As most of you know, in Fall 2020 a twelve-credit Real Estate Private Equity (REPE) Track was added to the graduate curriculum. To support the REPE Track, WREAA raised a $3.0 million investment fund and since late October students have reviewed 19 investments totaling $698 million in investment opportunities reviewed. The class recommended and received approval for two investments – both investments are pending, no equity dollars out the door – yet! You can help, we need deal flow, please send us your or colleague's investment opportunities. The REPE track is a best-in-class learning experience for our students and we promise a quick decision and turnaround.
While the Center has not been able to hold regular, in-person meetings and conferences, we have been able to connect virtually via Zoom with presentations from talented leaders like Chris Herbert, Managing Director of Harvard's Joint Center for Housing Studies; Karen Case, Executive Managing Director and President of Commercial Real Estate at CIBC; Nadeem Meghji, Senior Managing Director in the Real Estate group and Head of Real Estate Americas at Blackstone; and Vallabh Sambamurthy, Albert O. Nicholas Dean at the Wisconsin School of Business. Stay tuned, there is to come in the remainder of this year.
In closing, we wish you well and ask for your generous, compassionate patience as we as a nation work to get to the other side of this pandemic – and we will get to the other side of the pandemic.
Thank you again for your industry leadership and continued support of the Graaskamp Center and our students.
---