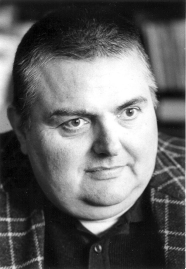 Pre-production work continues on a motion picture highlighting the life and legacy of James Graaskamp with the help of alumnus Steve Jarchow (BBA 74, JD 76, MS 76) at Regent Entertainment. Alumni Fred Campbell (MS 74), Elaine Worzala (PhD 92) and Alan Hembel (MS 73) are overseeing the collection of personal stories on Jim Graaskamp. There has been a very strong response from alumni who have been willing to share their stories. These stories and the related materials collected, will be shared with Mike Robbins, who is writing a book that will be a personal memoir of his 30 years with Professor Graaskamp. Mike will also be collecting stories using small focus groups.
If you have stories or materials you would like to contribute but have not yet filled out the database survey, please do so by using the following link: https://www.graaskamp.net/SurveyV/Create
If you have already filled out the survey and would like to add a story, or have photos or other supporting items, please submit them to: submissions@graaskamp.net.
If you have questions or suggestions, please contact:
Fred Campbell (MS 74), Fcampbell3@gmail.com, 608-444-1356 or
Elaine Worzala (PhD 92), worzalaem@cofc.edu, 858-353-2067
---