Keynote 1: Bob Deitz, Chief Economist of the National Association of Home Builders (NAHB)

View Bob Deitz's Presentation Slides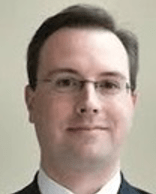 The Virtual Wisconsin Real Estate & Economic Outlook Conference began Thursday, Oct. 1 with over 150 participants. This year's theme, There's No Place Like Home – if You Can Get One, delved into the current housing shortage in the United States and experts on the front lines of housing research, policy, and practice addressed this complex challenge.
Day one kicked off with the macroeconomic outlook for the housing market from keynote speaker Bob Deitz, Chief Economist of the National Association of Home Builders (NAHB). Deitz began by discussing the "great disruption" that is occuring as a result of COVID and he predicts it will take about two years to have a full economic recover. He said the housing market will be leading the recovery with a rising number of mortgage applications and new home sales. Deitz said there are still factors that could slow the recovery, including renewed lockdowns imposed by governments, the vaccine timeline, high lumber prices and the shift to the suburbs. He then painted a picture of the current economic outlook which shows a strengthening housing market, including higher third quarter numbers, lower interest rates and falling unemployment rates.
Deitz then explained how demographics will also have an impact on the housing market. Generation X, a very large age group, will be the next round of new home builders, while Generation Z and Alpha, comparatively smaller age groups, will soon begin renting. Between the smaller generation and COVID causing more of Generation Z to live with their parents, we can expect a lower number of renters than in years past.
The building industry is also facing challenges that are affecting the housing market. The largest problem is the 170 percent cost increase of lumber, causing the average price of a new home to rise by $16,000. This comes as a result of not producing enough in the United States and tariffs on Canadian lumber. There is also a skilled labor shortage in the construction sector that's creating slower productivity.
With all of this in mind, Deitz says that the housing outlook is positive. Builders have been getting traffic and builder confidence has increased since March. He predicts that home size will increase and housing density will decrease as a result of people living in their homes more to work, study, and exercise, thus leading to a suburban shift.
Keynote 2: Chris Herbert, Managing Director of the Joint Center for Housing Students at Harvard
View Chris Herbert's Presentation Slides
Chris Herbert, Managing Director of the Joint Center for Housing Students at Harvard, discussed how housing policy will affect the supply of homes. Herbert began by giving a breakdown of demographics, similar to what Deitz presented earlier. He analyzed that the larger Millennium generation is currently occupying the rental market but will soon move to the single-family home market. Ages 35-44 have also begun to grow in home-ownership rates.
He also explained that we have not been building enough housing, especially smaller homes. Recently, we have only been adding enough homes to keep up with incremental demands to counter the overbuilding that caused the recession/labor shortage in 2008. Herbert added the increased cost of land has also prevented smaller-sized homes to be built.
Herbert then went into how housing affordability, specifically rental-housing affordability, has deteriorated in the past decades. Constructive supply has been increasing cost faster than income, and if people are struggling to pay income, they won't be able to save for a down-payment. Plus the higher cost-to-income ratio and COVID is not helping this situation.
From an outlook perspective, Herbert says we should expect a decrease in demand for housing over the next few years. Why? Because the Baby Boomer Generation are aging out of home purchases; and Generation Z and Generation Alpha are demographically smaller than previous generations.
Keynote 3: Lynn Fisher, Deputy Director of the Division of Research and Statistics (DRS) for the Federal Housing Finance Agency (FHFA)
View Lynn Fisher's Presentation Slides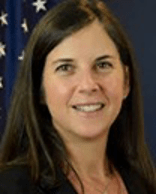 Day two of the Virtual Wisconsin Real Estate & Economic Outlook Conference began with keynote speaker Lynn Fisher, Deputy Director of the Division of Research and Statistics (DRS) for the Federal Housing Finance Agency (FHFA). She focused her presentation on the FHFA's housing goals for Fannie Mae and Freddie Mac for 2021.
Fisher began with an analysis of where the mortgage market was before the global pandemic hit the U.S. Fisher noted that the housing-cycle was mature in comparison to past years, a result of home prices rising for 36 consecutive quarters. This combined with low stress default rates, high debt to income ratio and high average credit rate created a credit-risk profile in good shape. In addition, a large factor for COVID recovery is that 79 percent of the mortgage market was covered by the government: 54 % comes from Fannie Fame and Freddie Mac and 25 % are government insured.
Fisher then moved into the financial impacts of COVID on the economy as a whole. Overall, one-third of economic activity was paused in the second quarter, hitting low-skill jobs the hardest and causing 22 million jobs to be lost. Spending has since begun to recover and the labor force is only down seven percent since its February 2020 rate.
These impacts created mitigation strategies to help those negatively financially impacted by COVID, including the passing of the CARES Act, which suspended mortgage payments. A mortgage payment deferral option also became available.
This led Fisher to conclude that there needs to be a path out of conservatorship for Fannie Mae and Freddie Mac. This process has begun by re-proposing a capital rule for the enterprises. Congress can also propose an alternative path, but the FHFA needs to manage itself to ensure that risk is managed well.
Panel Session: Spotlight on Wisconsin – Solutions for Limited Housing Supply and Credit Availability
Dale Knapp, Director of Research & Analytics at Wisconsin Counties Association; Dave Belman, President, Belman Homes; and Tony Petrie, VP Mortgage/Field Manager, Johnson Financial Group
Moderated by Graaskcamp Center Director Mark Eppli, the second portion of day two included a panel discussion on solutions for the limited housing supply and credit availability. Panelists included Dale Knapp, Director of Research & Analytics at the Wisconsin Counties Association, Dave Belman, President of Belman Homes and Tony Petrie, VP Mortgage/Field Manager of Johnson Financial Group.
The session began with Knapp painting a picture of Wisconsin's demographic trends, specifically focusing on the rural to urban shift that is occurring in the state. He noted that out of the 480,000 people added since 2000, 86 percent of them were in urban counties and 97 percent of the 2000,000 jobs added were also in urban counties. This shift may slow as a result of COVID, however, as people now have the opportunity to work remotely from wherever. He also does not expect Wisconsin's workforce to grow anytime soon due to the Baby Boomer generation retiring and almost a zero percent net immigration rate to the state.
Belman then spoke about the existing home inventory and why the home affordability crisis is occurring. He pointed out that while the Wisconsin median income is $47,000, an affordable home in the state costs $250,000 and a new home costs about $450,000. This is a result of ten different factors, the most prominent being a skilled labor shortage, legislation cost of about $84,000 per new home, and land availability.
Petrie then shared COVID's impact on borrowing and lending. The only guidelines that changed due to COVID were self-employed borrowing- it's hard to predict income in comparison to past years as a result of the sudden shutdown, so lending is now based on consistent income rather than compared income. Forbearance with mortgages also occurred, but it was rolled out in pieces so not everyone was on the same page, leading to homeowners not being aware of the consequences.
The panel gathered back together at the end to discuss what they individually mentioned as a group. Eppli asked each of them what policy recommendations they would suggest to the Wisconsin state government if given the opportunity. While all of their answers covered their previous points, the panelists agreed that the policy should streamline financial processes for Wisconsin residents.
---