Greetings, SHR Center alumni, partners, and friends,
Welcome to our Fall 2023 Strategic Human Resource Management Center newsletter! November is a month to give thanks. As the University celebrates its 175th year anniversary and the SHR Center prepares to celebrate its 20th year anniversary in 2024, we first want to thank you for your engagement and support of our Center and students. You have helped our students in their efforts to land their perfect post-graduation position, have served as mentors, and have answered questions from prospective students. You have shared your experience and wisdom in our applied learning sessions; you have allowed us to spotlight you and your work on our LinkedIn page, most recently, you showed up and supported us in our redesigned, successful, full-day SHR Symposium 2023. You have done this and more. We appreciate you.
Our SHR Center exists because of and for our students. In August, our Center welcomed four SHR MBAs to our MBA specialization, coming to us from Colorado, Michigan, Wisconsin, and Uttar Pradesh, India. These students joined five Class of 2024 SHR MBAs. Please follow our LinkedIn page to learn more about them. This fall we spotlighted our second-year students and our first-year students will be introduced beginning in January. We are also currently in the process of reviewing applications and building our Class of 2026; if you know of any professionals who are interested in learning more about our program, we are happy to talk with them.
In the remainder of our newsletter, we share information about our successful SHR Symposium 2023, including student voices via their blog posts. We also excitedly announce our SHR Symposium 2024, which will be held in Madison on Friday, September 27, 2024. Mark your calendars and let us know if your organization is interested in sponsoring this event, which we anticipate will grow from 2023. We highlight information on recent alum placement and the work of our highly accomplished Management and Human Resources faculty research (as a bonus, we provide you with the opportunity to participate in faculty member Anyi Ma's research via a workplace impressions survey). We also share more about recent industry partner collaborations, which we are happy to report are increasing significantly. Last year, SHR trekked to Chicago, and we are planning a Milwaukee visit in early April 2024. Would you like to host us? Let us know!
We firmly believe that what we do at the Wisconsin School of Business and in the SHR Center matters. Organizations are navigating changing and, often, stressful or uncertain waters. Strategic human resources is critical to business success; our faculty and our students are thinking creatively, inspiring change, and preparing to make a difference. All of this is more possible with your support.
Thank you again for your engagement. Please let us know if you'd like to be more involved with SHR or make a gift that will help support opportunities for our students. We look forward to continued conversations with you.
On, Wisconsin!
Tanya Hubanks, Director
Strategic Human Resource Management Center
SHR Center News: A Focus on SHR Symposium 2023
Our SHR Symposium 2023: Engaging Minds, Creating Connections, Future Thinking, Now! was held on Friday, October 6 at the Pyle Center in Madison, Wisconsin. Students, School of Business faculty and staff, alumni, and industry professionals engaged in dynamic conversation about human resources trends, attended HR-focused learning sessions, and connected over lunch and during a reception overlooking beautiful Lake Mendota. Our presenters, whose sessions received rave reviews from attendees, were a primary reason for the success of our event; thank you presenters and partners! Two second-year SHR MBAs share more about the value of the SHR Symposium to them; read their stories below.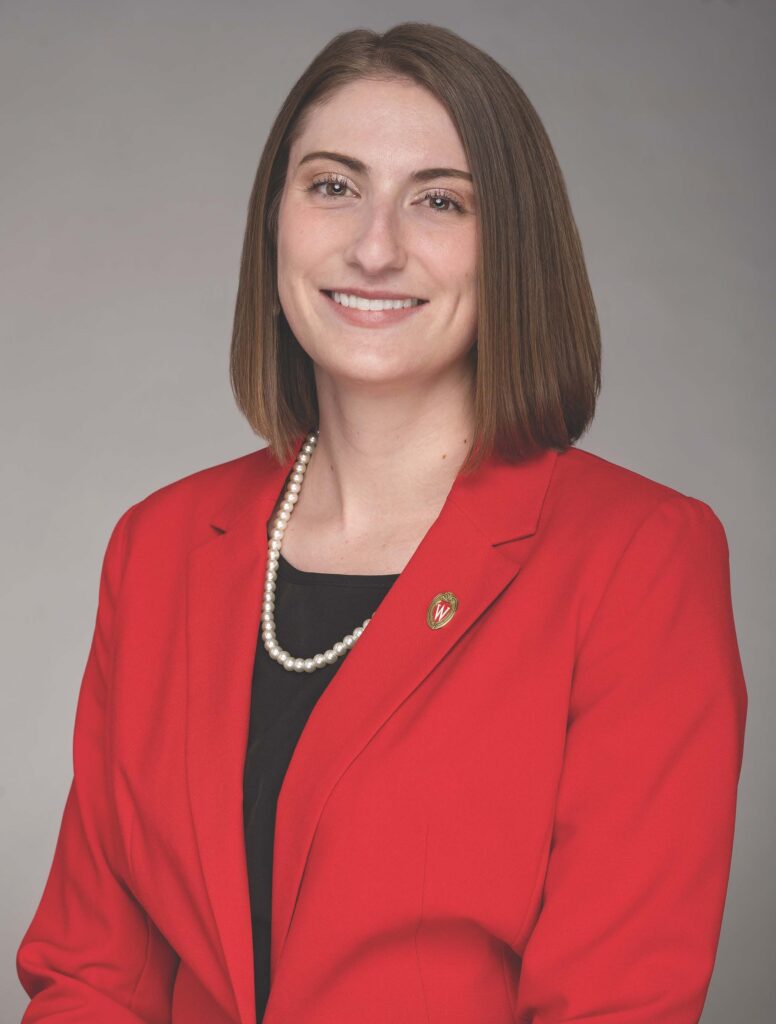 SHR MBA class of 2024 student Shanae Doerr recaps the symposium from her perspective. She discusses the connections she made with SHR alumni, the sessions she attended, and the value of hearing from diverse voices. Read the blog >>
In her blog post titled, SHR Symposium 2023: Navigating the Future of HR, Connecting with Alumni, and Finding My Voice, SHR MBA class of 2024 student Katie Caffrey shares more about her day at the symposium and recommends that you attend SHR Symposium 2024; you'll very likely cross paths with her there! Read the blog >>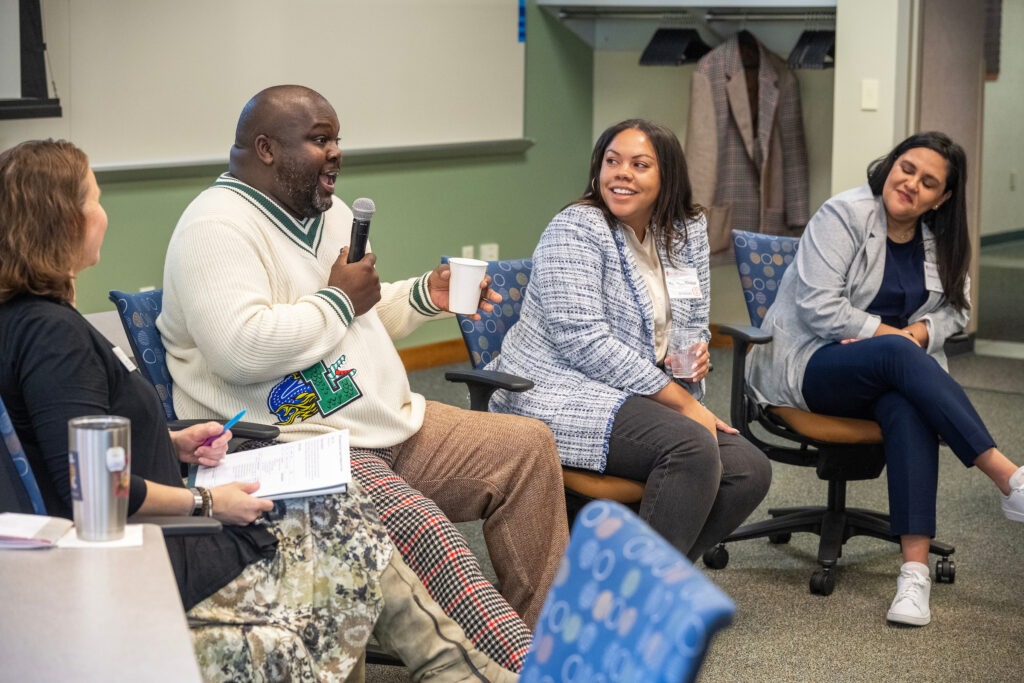 Save the Date for SHR Symposium 2024!
Friday, September 27, 2024
Like in 2023, SHR Symposium 2024 will be an all-day event held at the Pyle Center in Madison, Wisconsin. More information will be shared soon!
Class of 2023 Graduates
We are excited to share that Alexis Parker (SHR MBA, '23) was highlighted as a 2023 MBA To Watch by Poets & Quants. The feature shares Alexis' answers to questions about her favorite moments from the MBA program and her time at the Wisconsin School of Business, her future endeavors, and more. Alexis is currently working as a Talent & Learning Specialist at GitHub, a Microsoft company, in Washington state. Read the article >>
Class of 2023 Placement
Our class of 2023 graduates – now official SHR MBA alumni – are adding value at Cisco, Citi, Microsoft, Milwaukee Tool, and the University of Wisconsin-Madison. Congratulations to our graduates, and a huge thank you to alumni who helped them find their paths through mentoring, coffee conversations, connections to their now employers, interview preparation, or in any other way!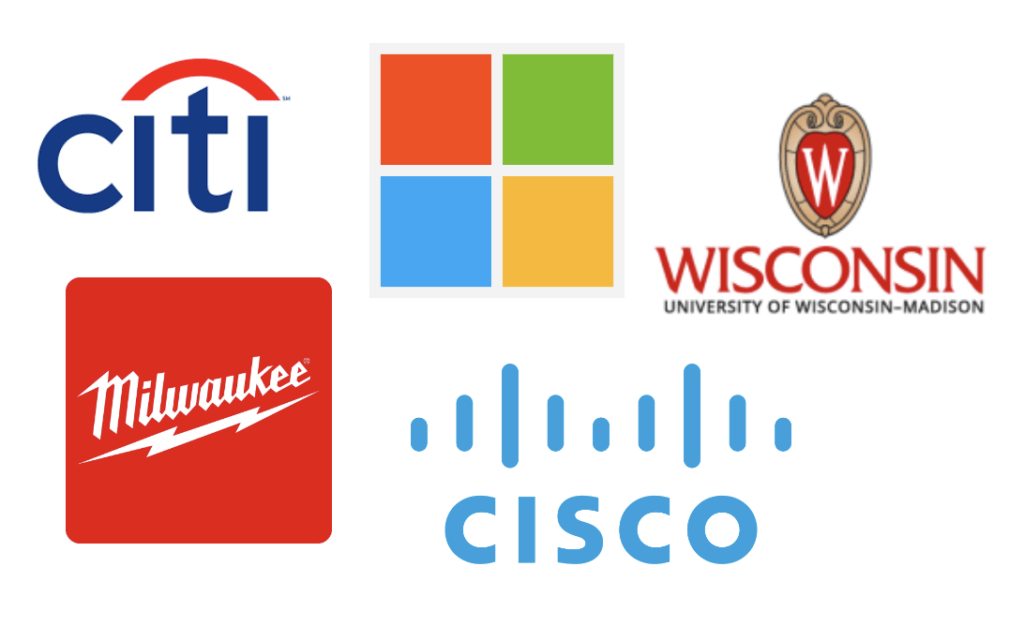 Faculty News & Media Mentions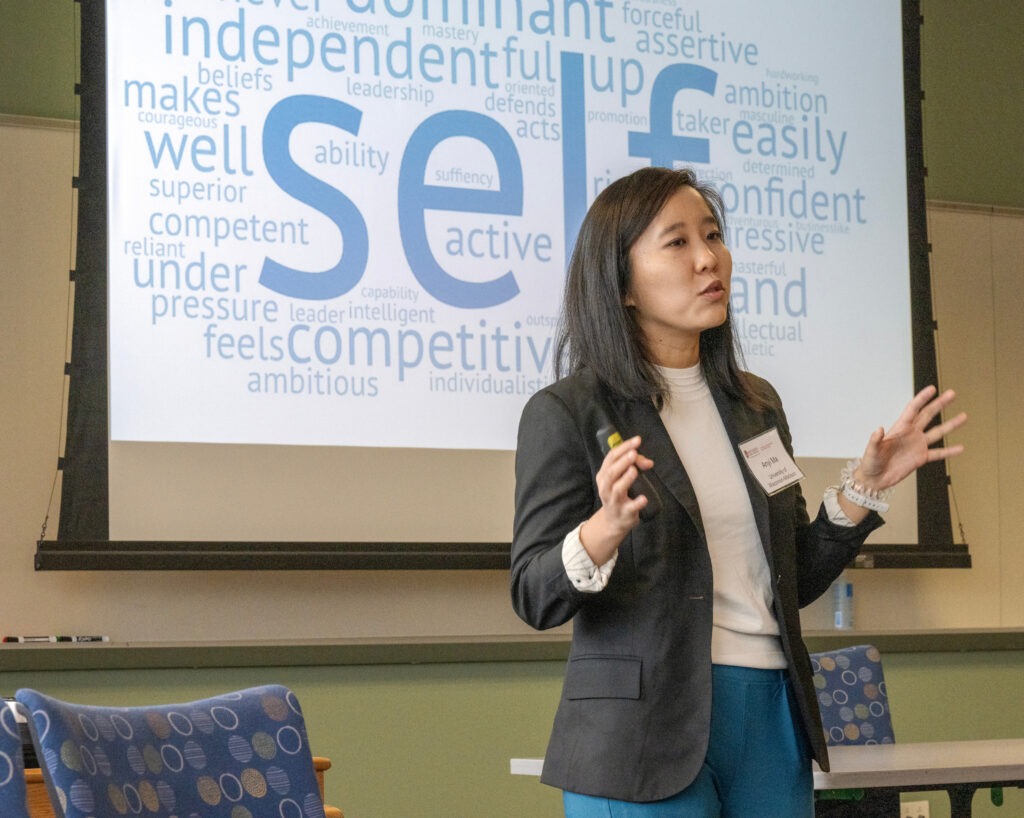 Anyi Ma (picture of Professor Ma presenting at the SHR Symposium 2023)
Assistant Professor, Management and Human Resources
Anyi Ma is an Assistant Professor of Management and Human Resources (MHR) at Wisconsin School of Business with a PhD in Management from Duke University. Her research interests are in diversity, equity, and inclusion as well as motivations underlying employee attitudes and behaviors.
In her SHR Symposium session "Can Ambitious Women Get Ahead?," Professor Ma shared her research which investigates whether ambitious women are rewarded or penalized based on the magnitude of their ambition. For women, Professor Ma discussed that her research discovered an inverted-U shaped association between ambition and being able to obtain leadership roles for women, but not for men. High ambition was perceived as undesirable for women but desirable for men while moderate ambition was desirable for both men and women.
Tell us! What are your workplace impressions? Professor Ma seeks industry professionals who have current or previous professional work experience to complete a survey on workplace impressions. Those completing the 15-20 minute survey by November 30, 2023 will be entered into a lottery for a $200 gift card. We hope you support her research by completing the survey.
Please email Professor Ma (anyi.ma@wisc.edu) if you have any questions about the study.
Recent Publications
Speaking of MHR faculty member Anyi Ma, she focused more attention on gender in her recent research entitled "Asking for Less (but Receiving More): Women Avoid Impasses and Outperform Men When Negotiators Have Weak Alternatives" (2023)
Do you like to talk to strangers? Don't undervalue what you can learn. We encourage you to read MHR faculty Stav Atir's paper, "Talking with Strangers is Surprisingly Informative" (2022)
Media Mentions
Anthony Nyberg: Here Are Our Five Most Successful Employee Benefits and Perks. (Nyberg recieved his doctorate from the University of Wisconsin-Madison; he was advised by our WSB SHR Center leaders, Barry Gerhart and Charlie Trevor, who "instilled [in him] a joy of researching about strategic human resources")
The Naturalness Bias, HR Daily Advisor (now, UW-Madison, Wisconsin School of Business, MHR Professor Chia Tsay was quoted, 2023)
Industry Partner Highlights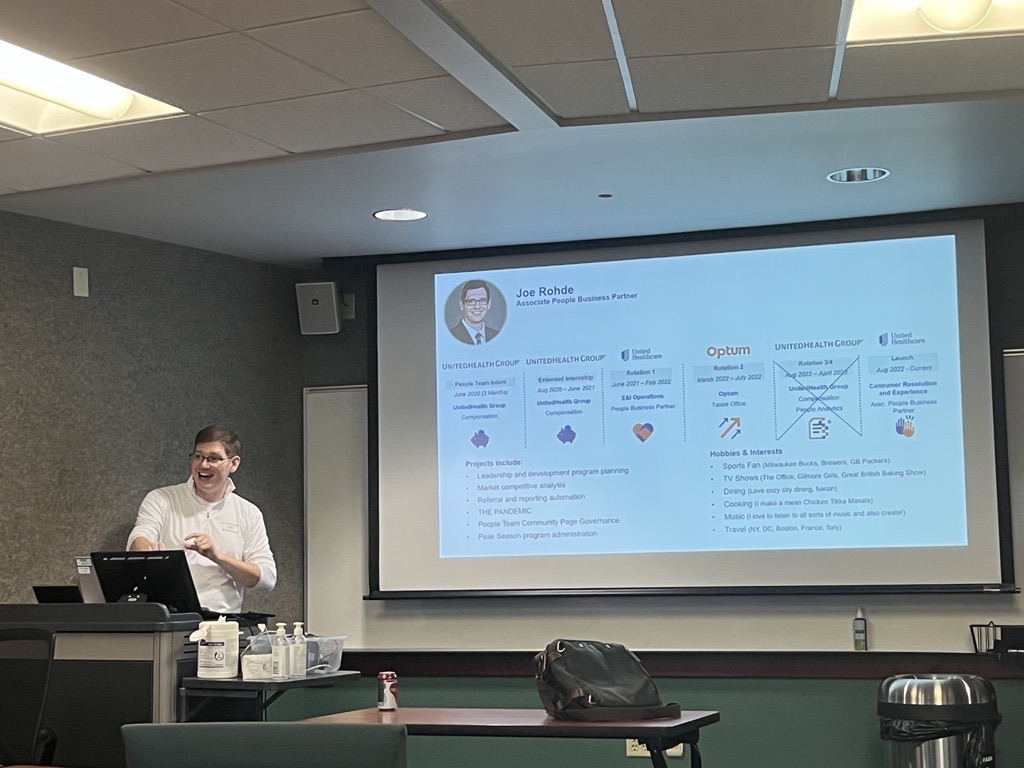 UHG Visits WSB
Thanks to Joe Rohde (SHR MBA, '21), Associate People Business Partner, United Health Group, who travelled to Madison to speak with SHR students about summer internship opportunities at UHG. SHR first year students appreciated the opportunity to learn about his experience even more than the Ian's pizza UHG provided!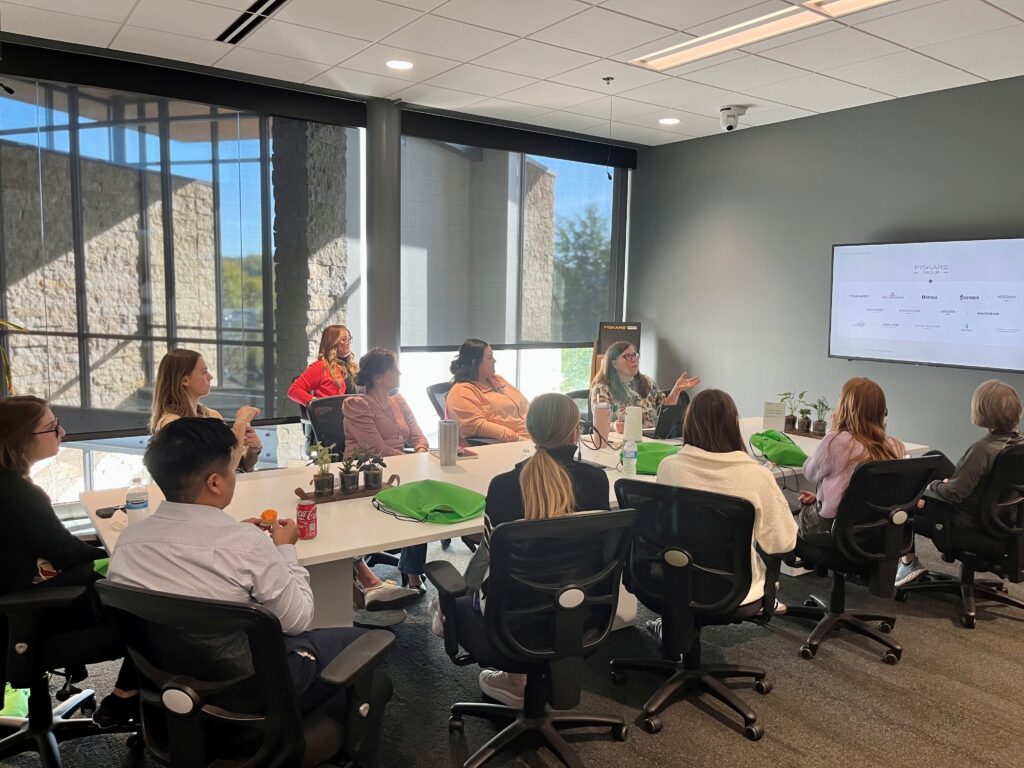 Fiskars' Welcomes HR Business Badgers
UW-Madison SHRM club and SHR MBA students recently toured Fiskars' facilities in Middleton, Wisconsin, enjoyed refreshments during an engaging presentation about Fiskars business model as a global-matrixed organization, and had the opportunity to ask some insightful business questions.Thanks to Patty Glines-Kotecki and the Fiskars' human resources team for hosting us!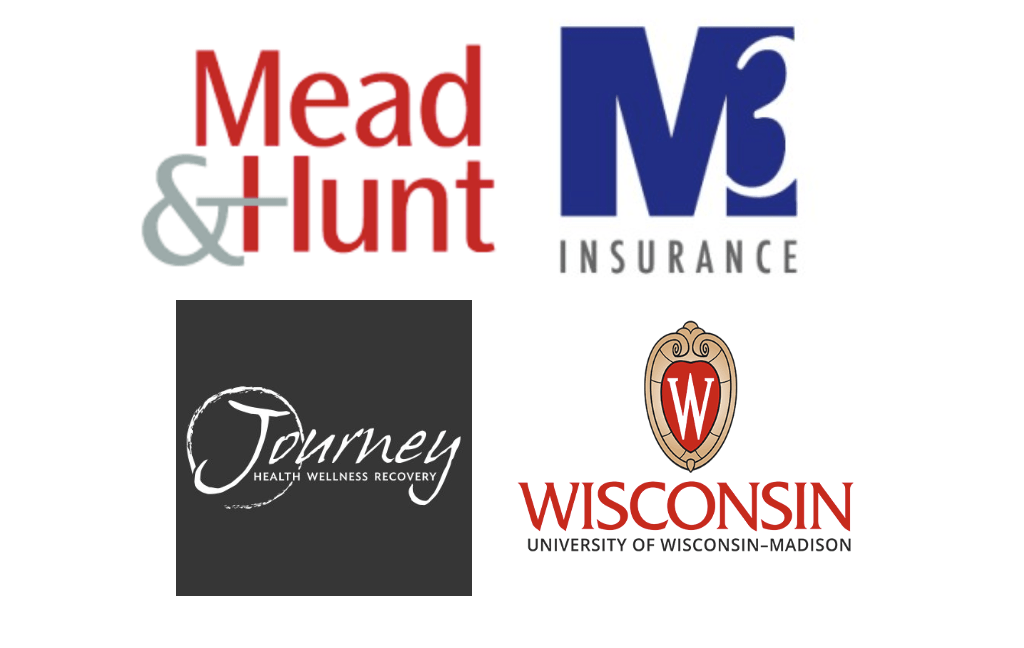 HR Capstone Projects
Our SHR Center thanks Mead & Hunt, M3 Insurance, Journey Mental Health Center, and UW-Madison for providing projects for our Spring 2023 HR Capstone course. Want more information on providing a project for Spring 2024? Contact SHR Center Director, Tanya Hubanks.
SHR is Trekking Again: Milwaukee, April 2024
The 2024 SHR Center MBA Trek will be to Milwaukee, Wisconsin on April 4 and April 5, 2024. Are you based in Milwaukee and interested in hosting a site visit? Please email shr@wsb.wisc.edu with your questions and suggestions. We would love to talk with you about this collaboration opportunity!
Supporting our SHR Center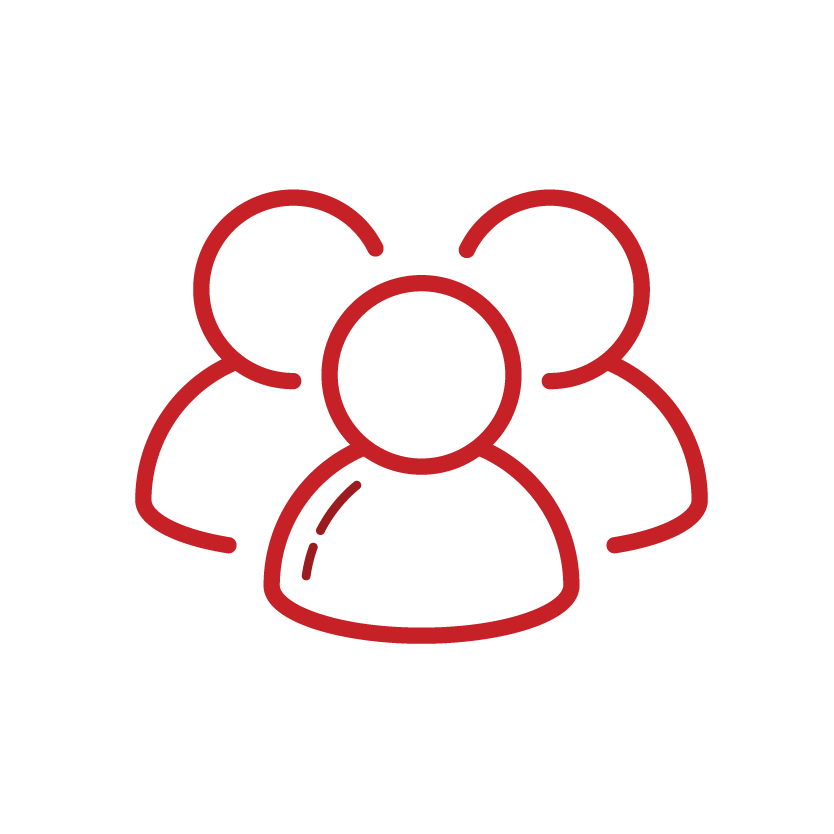 SHR Center Seeks Increased Enrollment
The Class of 2025 began their year with orientation and have enthusiastically embraced their studies. Please connect us with your colleagues who are interested in obtaining an MBA in human resources. We would enjoy speaking with them, and receiving their applications–maybe even for the Class of 2026.

Be a Part of SHR Symposium 2024
Are you, your company, your firm, or your organization interested in supporting our Center through sponsorship or being a speaker at our symposium? Different sponsorship options are available; you may also be a student supporter. Our SHR Center and students appreciate your consideration to be a sponsor or speaker. Reach out for sponsorship and speaker opportunities »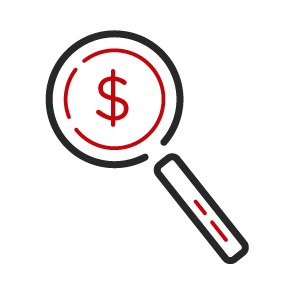 Make a 2023 Gift to the SHR Symposium
Making a gift to support our Strategic Human Resource Management Center is simple and greatly appreciated. Gift funds support invaluable initiatives within SHR, such as financing industry visits, partially funding conference attendance, case competitions, SHRM membership, and certification exam fees. Larger donations will enable us to attract the best and brightest graduate students by offering scholarships. Will you consider making a donation? Give to SHR, or reach out to Center Director Tanya Hubanks if you would like to discuss additional gift options.
Engage with us on LinkedIn
Follow our page on LinkedIn to stay up to date with SHR news. Check out our new alumni, student, and speaker spotlight series to read about the people who are part of our work. If you are interested in being a featured alumni, let us know! Follow us on LinkedIn >>
Hire Our Students or Be a Mentor
Interested in hiring one of our SHR MBA graduates? Interested in mentoring a SHR MBA student? Email our team at the link below to discover ways to be involved or to learn more about the either the hiring process or mentorship experience! Email us >>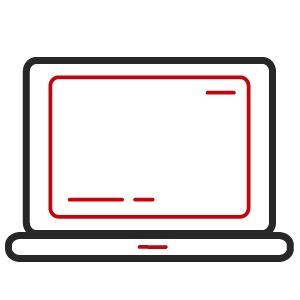 Join our Mailing List
Know anyone who might be interested in receiving our newsletter? Direct them to the link below to join the SHR mailing list to receive updates and invitations to events. Join our mailing list >>
---