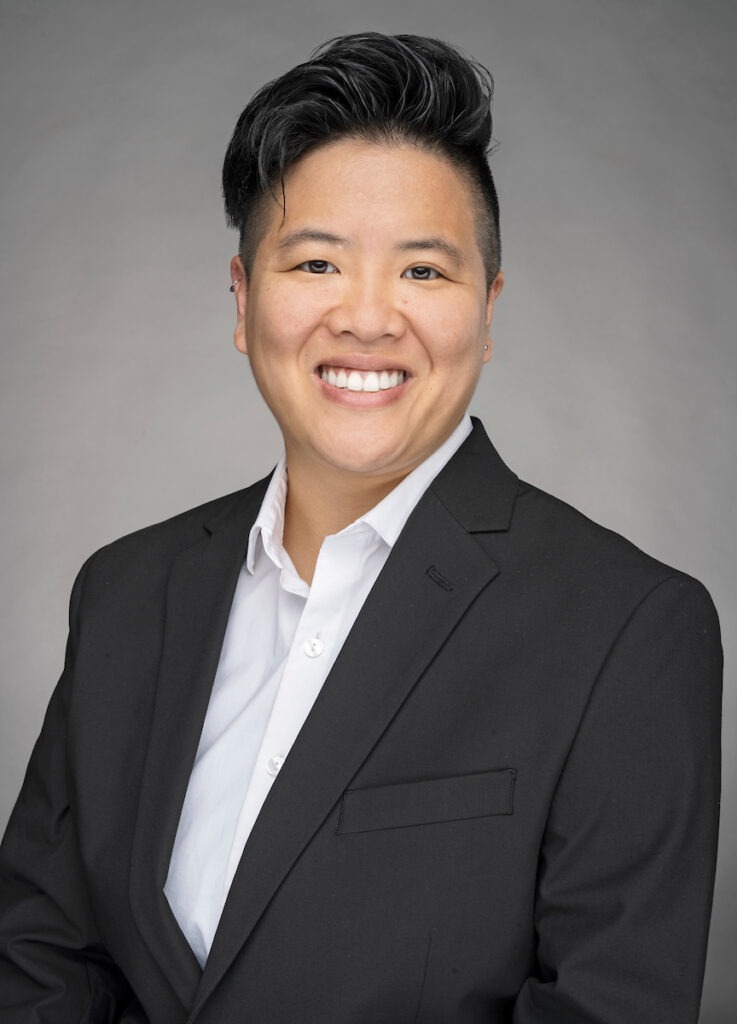 Two weeks ago, I had the pleasure of being a student volunteer at the Wisconsin SHRM Conference in the Wisconsin Dells. As a student volunteer, the conference registration fee is waived, which is a great way for students to have the opportunity to attend this valuable conference. By volunteering at least five hours, full-time students were able to have access to all the breakout sessions, the exhibitor hall, and all the other interesting experiences at the conference.
In my second volunteer session, I worked on registering conference attendees. This was a great experience because I was able to interact with many active HR professionals in the state of Wisconsin and have conversations with my fellow volunteers who were manning the booth. It was a very low lift for a high reward, and I would highly recommend this to any student who wants to see what HR has to offer.
As a career switcher whose previous experience with HR was tangential, the breadth of the HR discipline can certainly be daunting. Having made the decision to go into HR, a second decision needs to be made about what you want to do within HR. From staffing to total rewards, talent management, learning and development and so much more, there are a lot of things to consider, especially when you have never had any experience with the functions of those positions.
To that end, the breakout sessions covered a wide variety of topics. I attended sessions on retaining talent in a hybrid workforce, equity leadership, using data to optimize employee rewards programs and the changing world of compensation. For those who may be undecided, the breadth of topics can help illustrate, clarify, or even inspire a passion for a specific area. Even if you know what you're doing, it's nice to be able to learn new things or explore other options. My only difficulty was that with so many interesting sessions going on at the same time, you can't go to every session you want.
Another great source of information was the Exhibitor's Hall. From health insurance to long-term corporate rental real estate agents, this hall was full of companies eager to discuss their services or products with professionals who may be in a position to make decisions. While there was definitely some really great swag being given away, I got the most value out of learning about benefits offerings that I had no idea existed. One benefit that most intrigued me was a benefit that would manage the complexities of elder care, from procedure to arranging care. This seemed like a very valuable benefit given a rapidly aging demographic. Of course, these companies were at the convention to sell something, but by making the effort to engage in conversation I was able to learn so much about what businesses who offer HR services think the needs are going into the future. And I also got some pretty cool stuff.
The theme of this year's WI SHRM Conference was "Changing the World of Work". The truth is that the nature and structure of work are shifting at an ever-accelerating rate; in order to adapt and succeed, a curious mind is critical. Some of the topics covered in the sessions wouldn't have had any relevance five years ago, and now they are at the forefront of everybody's mind. From a strategic perspective, in order to remain flexible in changing times, it is important to understand how all the pieces fit together and to build relationships that offer insights beyond your own viewpoint. The WI SHRM Conference certainly gave me ample opportunity to do both of those things.
---