Strategic HR and Industrial Relations Spring 2022 Newsletter
Hello, alumni of the Strategic HR or Industrial Relations programs,
There is a lot of happiness around the SHR Center lately. First, we are pleased to report that our largest class of MBA students has graduated. They started the program online and finished in-person, and it has been incredibly enjoyable to play a role in their MBA journies.
Second, we have hired our first full-time Center Director, which is a huge advancement for us. Tanya Hubanks is a triple badger, holding BA, MS (in Industrial Relations!), and JD degrees from our beloved campus. Many positive changes are already bursting forth from Tanya's creative enthusiasm! Tanya joins Academic Director Charlie Trevor and Assistant Director Linda Barrett in staffing the Center.
It is an inspiring time to be involved with the Center; maybe it is the BEST time? If it has been a while since you have engaged, please reach out! It will be fabulous to hear from you.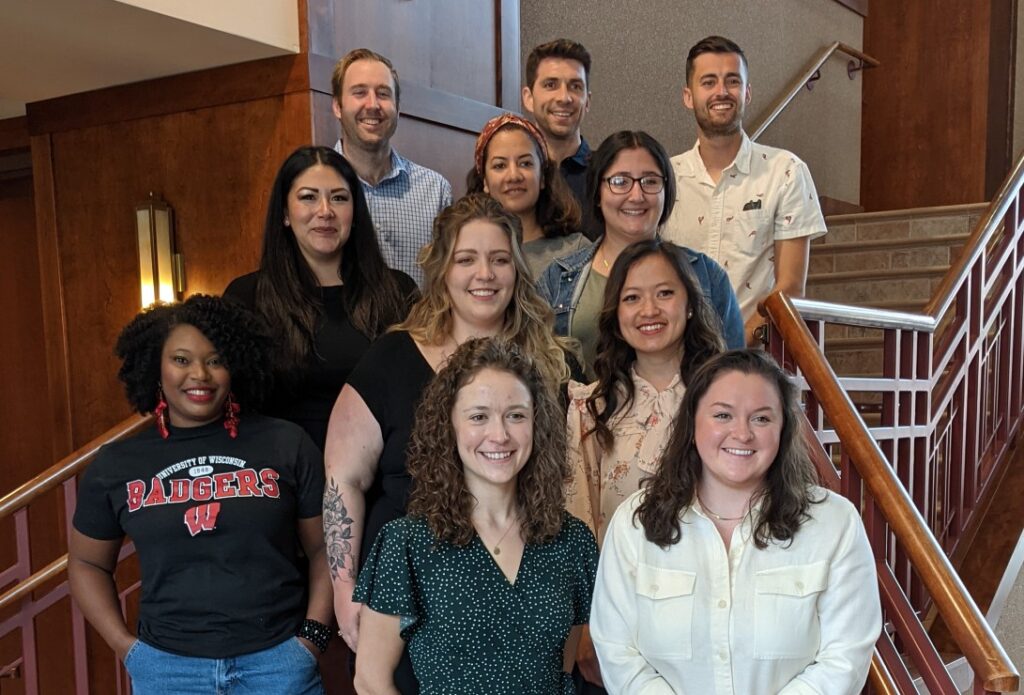 _____________________________________________________________
Student Life
No Posies, But Posen
We saw few flowers during this cold spring, yet students were warmed and motivated by impactful Professor Hart Posen's Business Strategy course–which is also the course many alumni indicate was the most influential of their careers.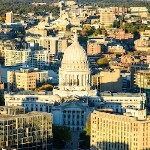 Are you missing your time in Madison? This blog post is a glimpse of one student's move to, and love for, our city. It may also provide a few memories about things that were formerly a part of your student experience.
_____________________________________________________________

Placement
Grads Seeking Full-Time Employment
While seven of the smiling graduates in that photo above are thrilled to be employed in strategic careers, four are still seeking that just-right position. Please let us–or them–know if you are hiring for remote or on-location work in Chicago, Madison, Southern California, or New Zealand.
Where Are They Now?
_____________________________________________________________
Alumni Involvement
Full House for 2022 HR Summit
The annual HR Summit returned in-person, with two alumni presenting. Jordana Kammerud ('00) and Tom O'Rourke ('88) each gave us reasons to smile while sharing their knowledge and expertise.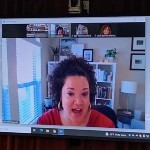 SHR Center Focused on DE&I
Program alumna provided two DE&I engaging workshops this spring. Kristina Engeseth ('13) facilitated a case study, and Nancy Carreño ('93) and friends presented a panel discussion. Students want more of these sessions. Can you help?
My Mentor: A Connection for Life
Alumnus Mark Esselman ('80) takes center stage a post written by his mentee, Samantha Cretens. Samantha describes the ways that Mark has helped throughout her adjustment to the MBA program and her internship.
_____________________________________________________________
Want to Give Back?
Following are some ways to stay connected to your Wisconsin SHR MBA program.
Talk with us. Contact Linda Barrett, Assistant Director of SHR Center, if you are willing to facilitate a workshop on a diversity-related topic.
Hire a badger. If you would like to explore hiring HR badgers for summer internships or full-time positions, contact Leslie Taylor, Director, Careers and Corporate Partnerships.
Make a financial gift. Please consider donating to our SHR Program Fund and checking with your employer to see whether they match donations. Many thanks!
---