If you are looking to witness the Wisconsin Idea in action from an entrepreneurship perspective, look no further than the group of impressive students who have been selected to represent UW-Madison at this year's Clinton Global Initiative University (CGIU). This year marks our third year in the partnership between campus and the Clinton Foundation program which invites nearly 1,300 students, university leaders, senior executives, and public figures from around the world to discuss and develop promising solutions to pressing social challenges.
Founded in 2007 by former president Bill Clinton, CGIU is modeled after the Clinton Global Initiative and serves to "engage the next generation of leaders on college campuses around the world," according to the organization's website. Students choose their own "Commitments to Action" that will better their campus, local, and global communities.
This year's cohort of admitted students are some of the best and brightest UW-Madison has to offer. All undergrads, they are thinking big in terms of ways to help their communities thrive.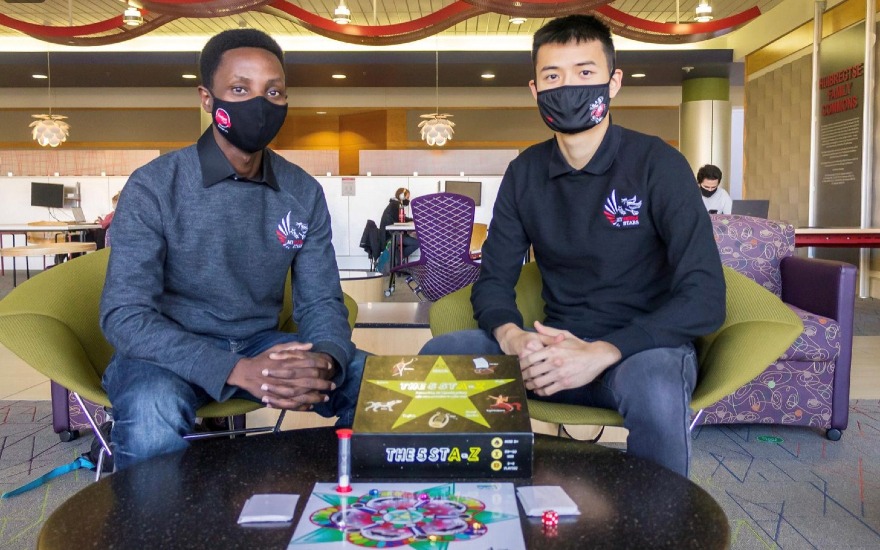 Learn more about them and their "Commitments to Action" below:
Joel Baraka and Anson Liow: Baraka and Liow are working on a previously launched product, "My HOME Stars & The 5 STARZ Academic Game." The product, a board game which helps improve the educational experience for Ugandan youth living in refugee camps, will be improved via the rigor of the CGIU program. The team will also work to develop the Ugandan team who will deliver the project on ground.
Sifa "Mildred" Chrome: The goal of Mildred's project is to develop the next generation of female STEM leaders from under-served and marginalized East African communities. Her initial goal is to hold regular STEM bootcamps with girls in Kilifi, Kenya, her hometown.
Eryne Jenkins: Eryne's project, entitled "P+: Safely Making the Grade for Period Positivity" aims to increase awareness of and access to natural and reusable menstrual products for school-aged individuals.
Katelyn McVay: Katelyn's project, called "Investing in Youth Environmental Education in Low Income Communities" was inspired by her intellectual interests and personal experience as a low-income student. The project will work with schools in underserved areas to develop and provide educational materials that focus on environmental stewardship and sustainable practices.
Each UW-Madison team, listed above, was selected by the CGIU team and has received $2,000 provided by the Office of the Chancellor to help further advance their ideas.
The grant monies don't just serve as necessary capital for jumpstarting student ventures and initiatives outlined in the "Commitments to Action" —these modest grants also serve as valuable psychological assurance that their passions to achieve social impact are seen as consistent with the values of UW-Madison.
If you'd like to learn more about CGIU and UW-Madison's relationship with the program, feel free to contact campus liaisons John Surdyk or Sari Judge.
---