According to the US Census, only 15 percent of engineers identify as female despite women making up nearly half of the nation's workforce. Marina Bloomer, a 2022 graduate of the Center for Brand and Product Management's full-time MBA program, is passionate about doing something to confront these disappointing statistics. Her startup, Stellar Tech Girls, which launched earlier this summer, uses the power of creativity and imagination to ignite STEM confidence and interest in girls ages 9-14 through her innovative approach to programming.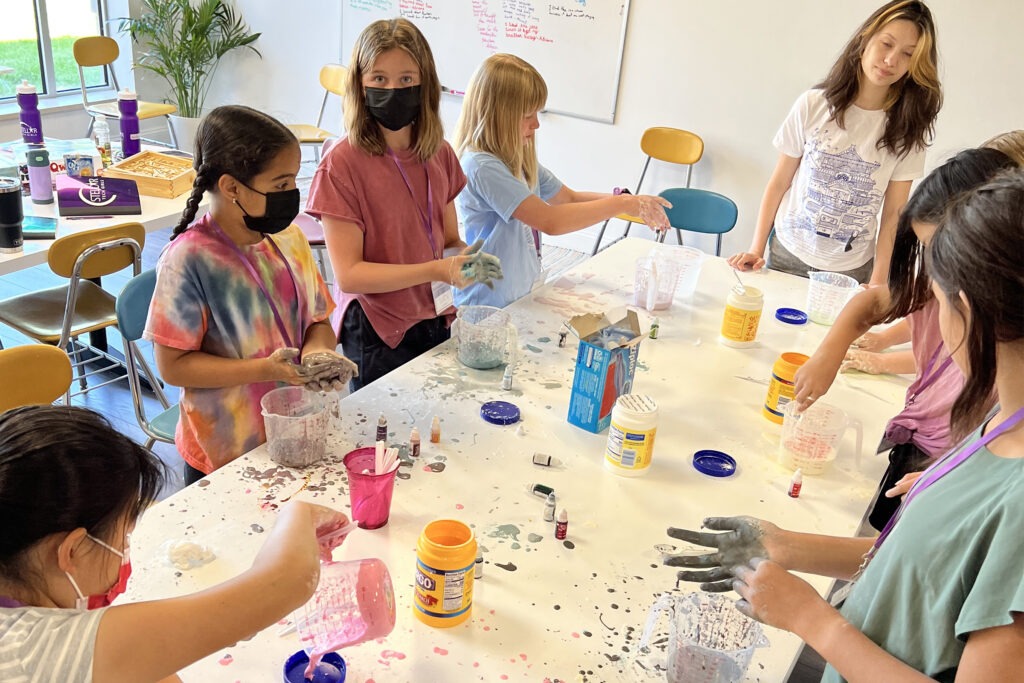 "I have always had a passion for teaching engineering to kids," says Bloomer, an Illinois native. "I really enjoyed being able to get them excited about the possibilities a STEM career can offer." She continues, "But after being the only woman in the room for much of my career, I knew my calling was to figure out a way to get more girls to the engineering 'table.' We have so much to offer the industry."
There is no question Marina knows what she's talking about. Her engineering career has been, quite literally, stellar. After receiving her BS from Tufts in Mechanical Engineering and her MS in Aerospace Engineering from Georgia Tech, Marina began working at GE Aviation in jet engine design then moved to SpaceX as a Lead Propulsion Engineer and Senior Reliability Engineer, working with NASA and the US Air Force launching rockets. She spent just over three years with the storied space exploration company before joining the Madison-based Sierra Nevada Corporation (now Sierra Space) as a propulsion Program Manager. In August of 2020, she got a taste of the entrepreneurship world while serving remotely as the VP of Program Management for Ursa Major Technologies, a high-growth startup that is developing and producing liquid rocket engines. She began as a full-time MBA student in the Center for Brand and Product Management that same fall.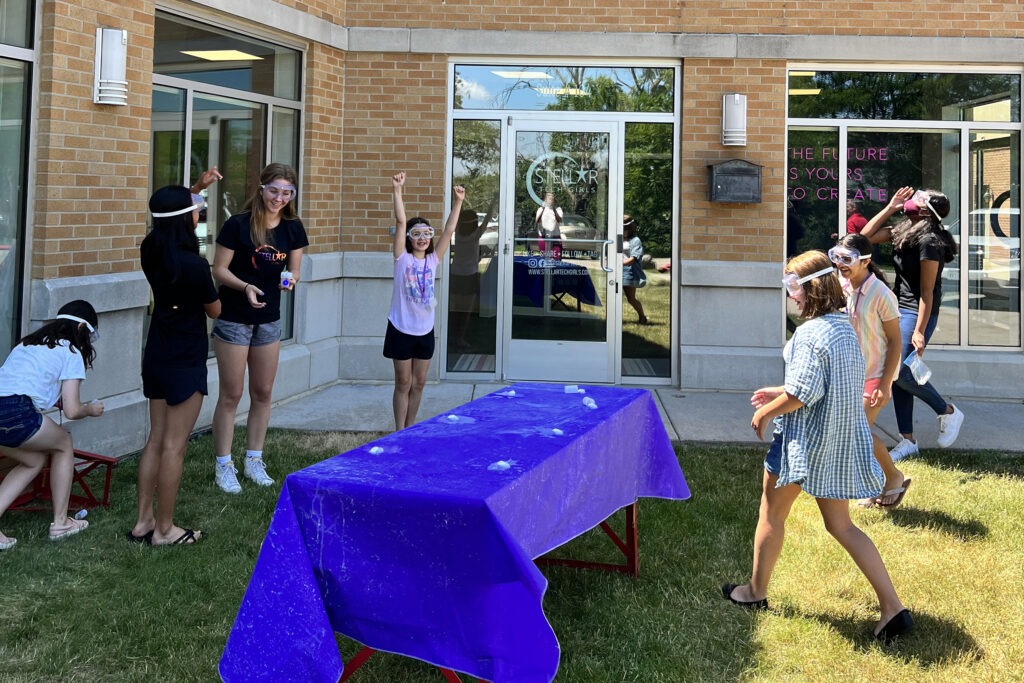 It was while a UW-Madison student that Marina knew she was ready to launch not just rockets, but her own venture. The idea for Stellar Tech Girls was born out of her graduate capstone, Weinert Applied Ventures in Entrepreneurship (WAVE) course and the company's first year has been a huge success. This summer's campers have used Alka-Seltzer to launch film canisters. They have built mini-cars, constructed circuits to drive a fan, erected towers and bridges and made ice cream and oobleck, a kind of slime. All activities are centered on helping these girls discover that there is a place for them in the lab, at SpaceX, or perhaps even in space itself.
"If all goes according to plan, Stellar Tech Girls will be a household name in parenting circles in Madison," says Marina. She sees this summer as a beginning, and the startup also has year-round after-school programming available and hosts STEM-themed events, popular for birthday parties and Girl Scout meetings..
This year's Wisconsin Governor's Business Plan awarded Stellar Tech Girls first place in their Business Services category. Other UW-Madison ventures that placed in the competition are as follows:
Margaret Lumley (MEB '19) placed first in the Advanced Manufacturing category with ChloBis Water;
Finn Kuusisto (MEB '12) placed first in the Information Technology category with FANTM and;
Erick Oberstar (MEB '10) placed second in the Life Sciences category with Contrast Dynamics
Stellar Tech Girls is also a 2022 finalist for the Wisconsin Innovation Awards which takes place on Wednesday, October 12 at the Memorial Union.
---