The StartUp Learning Community is thrilled to welcome its latest cohort of 68 students to a newly renovated floor in Sellery Hall at the end of August. Since its founding in 2008, StartUp (formerly the Entrepreneurial Residential Learning Community) residents—a self-selected group of freshman with a professed interest in innovation—have had the opportunity to live and learn together. This year, though, they can also be excited about living and learning on a new-and-improved floor.
StartUp's home since its inception, Sellery Residence Hall, which opened in 1963, is undergoing a major renovation over a three-year span to improve the resident spaces and upgrade the facilities, including those proprietary to the Learning Communities.

In the plans, a new connecting link is being built to connect the two towers of Sellery on all floors, including new elevators and new floor lounges in this central section. The first floor and basement levels will also see upgrades, with improved classroom, kitchen, and study spaces. These improvements will dramatically increase the quality of life for all residents when fully finished in 2023.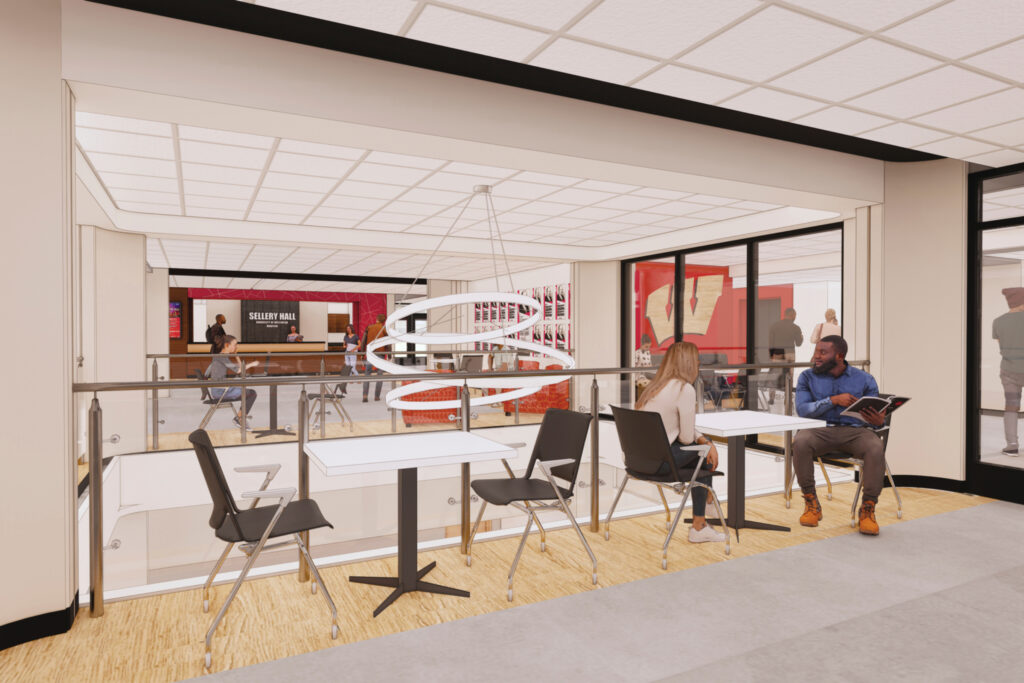 New digs aside, students choose to live on the floor for the late night brainstorming sessions (although they will be nicer in the newly constructed two-story community lounge), the opportunity to enroll in our StartUp exclusive seminar, and for site visits to Madison's premier entrepreneurship spaces. Our 2022-23 cohort will also be able apply for Dream Big grants that will help them launch ventures right from the 10B floor. Come November we expect the majority of students on the floor to participate in one of the StartUp's signature programs—the 100-Hour Challenge. An "entry-level" UW-Madison entrepreneurial contest that is popular with students from all disciplines and backgrounds, the 100-Hour Challenge invites teams of students to use common household objects they can find in their dorm rooms to come up with a new product prototype in 100 hours or less (essentially over a long weekend). The teams then make a short video or slide deck pitches of their big idea for the chance to win prize money.

StartUp is always looking for ways to connect its current residents with alumni in the entrepreneurship community. If you are interested in becoming more involved, feel free to contact Faculty Director John Surdyk at john.surdyk@wisc.edu or Program Manager Sari Judge at sari.judge@housing.wisc.edu.
---