As a current senior at the Wisconsin School of Business, Emily Siderits will be graduating in May 2023 with Bachelor of Business Administration degrees in Marketing, Entrepreneurship and Management. Her small business, Emily Marie Photography, started in 2018 in Southeastern Wisconsin and now specializes in group and individual photography including senior portraits, engagement portraits, family portraits, and more.
Back in 2018, Emily had a couple of friends who were dissatisfied with the way their senior photos turned out. They expressed that they did not want to submit any of the photos they received from their photographers to the yearbook, and quickly Emily offered to help—funnily enough, at the price of a caramel apple. "My family happened to have an old camera from my mom's work. It wasn't the best camera, but it was enough to take a couple of new photos for them. After two shoots, I realized how much I enjoyed it, and my mom encouraged me to set up a website to showcase my work. It seemed a bit more professional, so I started to post on Facebook groups about my services. That was the beginning."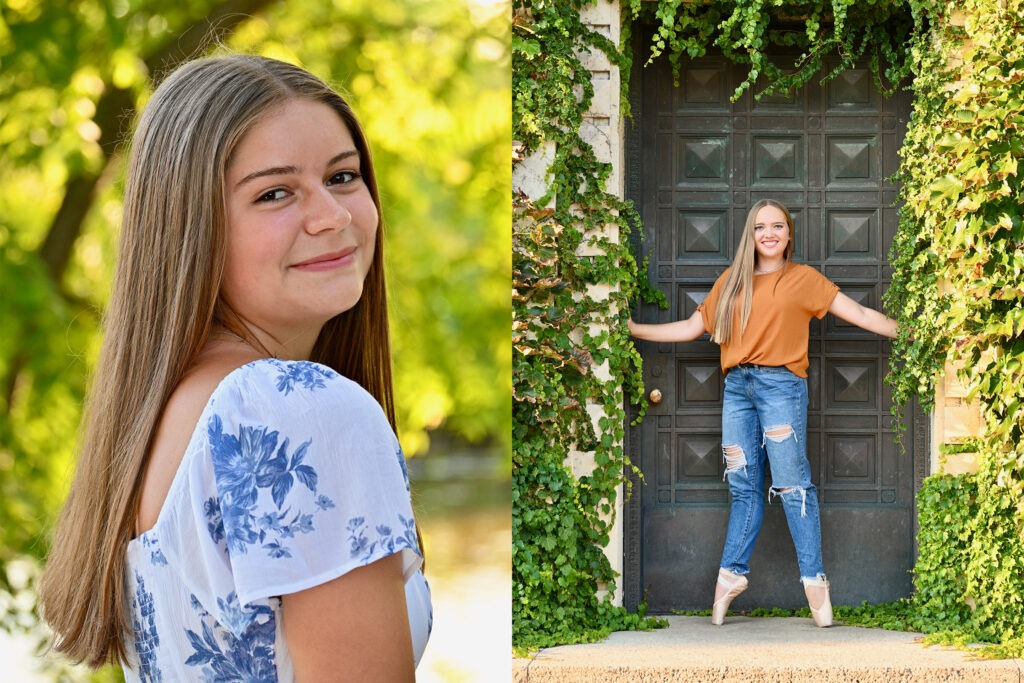 It wasn't until months later when Emily got the push to lean into her photography skill set. "My biggest nudge to pursue photography more seriously came from my aunt. She noticed my creative eye and encouraged me to seek out more clients beyond senior portraits. My aunt also has a background in start-ups, so this advice was something I valued and trusted. In fact, she saw so much potential in me that she purchased my first 'real' camera for Emily Marie Photography during the pandemic. I saw a huge jump in bookings soon after because I had more value to offer with the new equipment."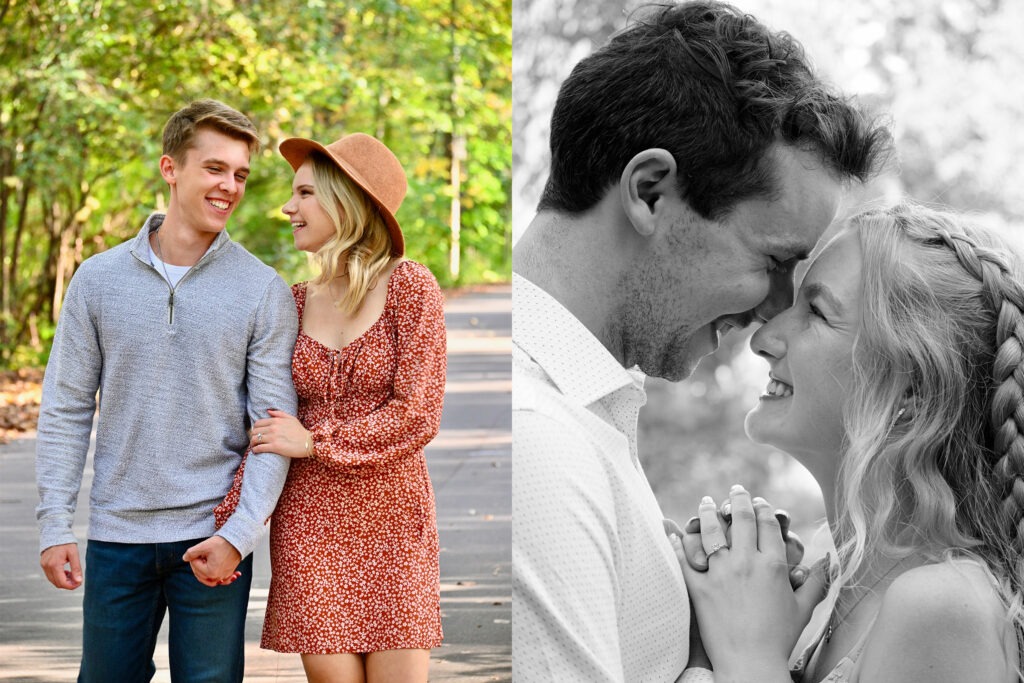 Since coming to the University of Wisconsin-Madison, Emily's ability to pursue her business has changed depending on her schedule as a student and intern at The Wisconsin Union. "When I have time to do it, I do it. When I don't, it takes the back burner. However, I have received a lot of support from peers and the community of student entrepreneurs. Hearing other's stories propels me to continue my business."

As an entrepreneurship major, Emily has been able to take the concepts she has been learning in class and apply them first-hand to her business. Her favorite class is Entrepreneurial Management (MHR 422) which allowed her to hear from accomplished entrepreneurs. Emily was also able to conduct a case study for a project in the class which she focused on one specific small business and ended up interviewing one of her favorite start-up CEOs. 

"In high school I did not know that I even wanted to go into business. I applied to the business school as a freshman and got in, but even then I was unsure. It wasn't until after I took some introductory courses that I really decided this was what I wanted to do. There has always been an excitement for me in entrepreneurship. Being my own boss is a passion of mine and so is photography. Having people willing to pay me for my photography work is the icing on the cake."
As for the future of Emily Marie Photography, like most student entrepreneurs, Emily is undecided. "After graduation, I accepted an offer with the UW alumni startup Ovative Group in Minneapolis as a Digital Marketing and Measurement Analyst. I would love to gain more formal training in photography; it all depends on the timing and if it's right for me after graduation. I am definitely going to bring my side hustle to Minneapolis, but I am not sure yet exactly how it's going to look."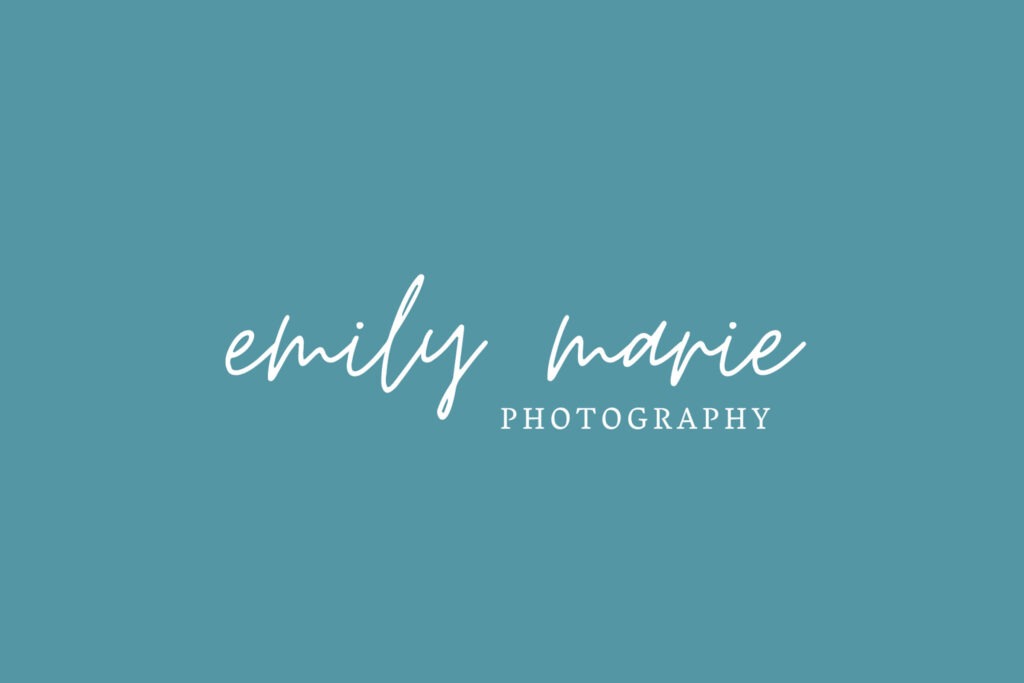 Looking back on who she was when she first began her small business, Emily's biggest piece of advice would be to not doubt herself. Her biggest obstacle to overcome as a photographer, in her opinion, was being confident in her abilities despite being self-taught.
"I am the most critical of my own work. A lot of people experience imposter syndrome; it's just extra present with photography. You have a set time to perform, and in the end you have to deliver whatever you capture. It's nerve-wracking when I try something new, but I have to trust in myself and give myself credit for my creativity."
Keeping passions like her photography business alive is Emily's biggest goal as she transitions from a student to a full-time employee. Finding ways to stay fulfilled creatively and personally is what she aspires to do on her entrepreneurial journey.
---