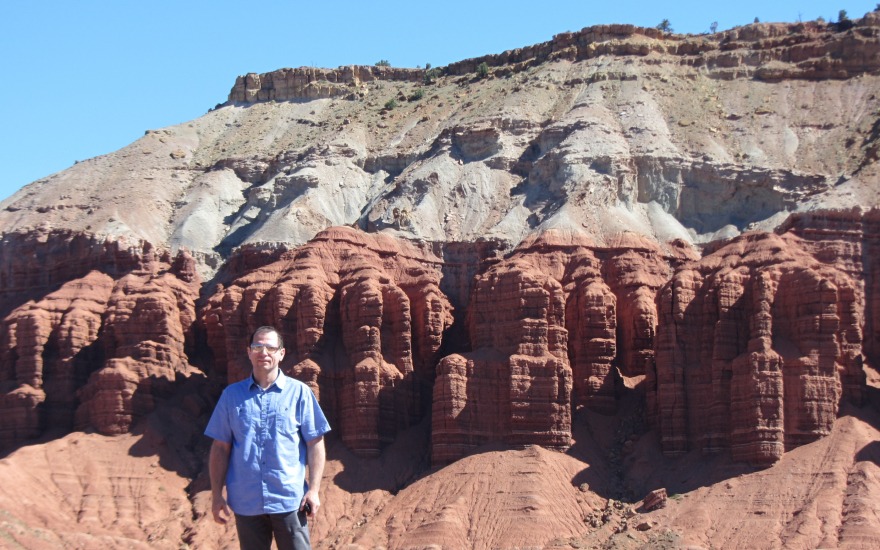 Martin Ganco, the Robert Pricer Chair in Enterprise Development, has recently completed his first year as Academic Director of the Weinert Center for Entrepreneurship. When asked what he enjoyed most about his first year in his new role, Martin cited his team and opportunities to become more involved in the entrepreneurship activities on campus. In keeping with the Weinert Center's proactive vision of making entrepreneurship mentorship and education broadly accessible to business and non-business students, he mentioned that one of his primary objectives is to further foster that outreach and offer courses to a broader range of students, including those who may not intend to start their own business or work for a startup.
"Entrepreneurship skills are increasingly more relevant for employees of large organizations. Facing more competitive and dynamic markets, corporations actively seek employees who embody diverse skillsets, can think innovatively, bootstrap and get things done fast. As a result, we have revised our communication strategies to connect with diverse students across many subject areas" he explained.
Martin added that through all the challenges that have arisen with online delivery of classes, the last year has yielded plenty of lessons learned that he and the faculty plan to apply going forward to positively impact events and course instruction.
In addition to serving as Academic Director, Martin continues to conduct research, exploring how context drives entrepreneurship and innovation. In one study, for example, his work examined how immigration processes distort patterns of entrepreneurship. "Due to the restrictive nature of immigration processes, aspiring immigrant entrepreneurs take much longer to transition to entrepreneurship and many of them end up working in highly specialized jobs. This in turn changes the types of businesses that such individuals start."
Perhaps not surprisingly, Martin teaches the MHR 715 Strategic Management of Innovation course, which explores the relationship between technology and business. Students of the three-credit course learn how technological changes affect firm strategies and what unique challenges and opportunities technology presents for companies. He describes his learning objectives for his students as being able to leave the course with the skills to recognize business opportunities in technological solutions and to facilitate the commercialization of such opportunities. Due to the ubiquity of technology in business, he stressed that the course is designed for students planning to work in both tech and non-tech companies!
Outside of Grainger Hall, Martin expressed feeling fortunate to spend more time with his family and has even fostered a new hobby: cross-country skiing! He punctuated his optimism for the future of the Weinert Center by touting the value entrepreneurship courses add to the Madison community.
"At Weinert, I hope to continue expanding our reach and getting more diverse sets of students engaged with our offerings. We have an amazing team and incredible faculty and I hope more students will have the opportunity to connect with us!"
---