The Weinert Center Hall of Fame was developed to recognize the gold standard for entrepreneurs. Those inducted to the Hall of Fame include: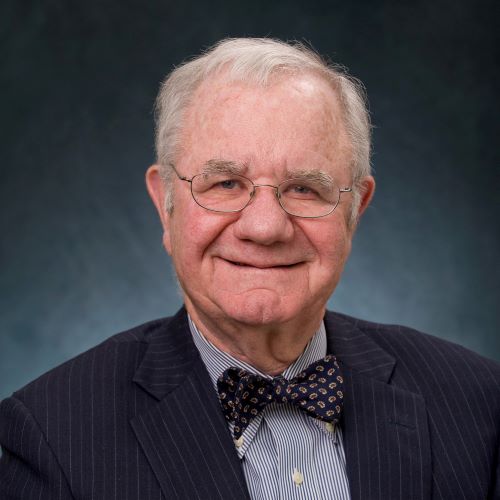 David Walsh (2023)
David G. Walsh BBA'65 (JD'70, Harvard) is a retired partner with Foley & Lardner and former managing partner. During his career, he has represented a wide range of clients developing particular skill in startups, cable television, sports law and telecommunications law. His entrepreneurial journey includes launching the Walsh and Walsh law firm with his father, leading several start-up companies where he pioneered the cable television industry in Wisconsin. David was an owner of the Milwaukee Brewers baseball team for 15 years.
David has given his time and financial support to numerous research projects and programs, many of which personally touch on issues close to David. He has served on numerous boards and committees for a multitude of organizations including serving as chair of the UW Hospital for eight years and the National Guardian Life Insurance Company for four years. Much of David's public service stems from his strong connection to UW-Madison including service with the UW Foundation and the School of Business Advisory Council. He was a member of the UW Board of Regents, including two terms as its president, and has a strong commitment to the University's medical research efforts and the entrepreneurship program at the Wisconsin School of Business.
David is a Navy veteran, having served in Vietnam in 1966-67.
In 1997, David received the Distinguished Business Alumnus Award from the School of Business. He also was the recipient of the UW Distinguished Alumni Award in 2011 which both of his parents received as well.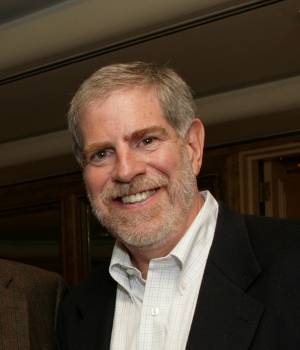 Chris Hornung (2022)
Chris Hornung is the co-founder and sits on the investment committee of Sturbridge Capital, an investment firm specializing in secondary private equity interests. Best known for starting Pacific Cycle during his senior year at the University of Wisconsin-Madison, Chris channeled his entrepreneurial edge into establishing a rapidly growing business. Chris led the company for three decades, growing it into one of the largest bicycle distributors worldwide.
As the driving force behind Pacific Cycle, Chris managed key acquisitions of competing bike brands, including Schwinn, Mongoose, Roadmaster, GT, and Cannondale. Under his leadership, Pacific Cycle was distributing over 5 million bikes across 35 countries each year. After his success with Pacific, Chris sold the company to Dorel Industries in 2004 and remained CEO until retiring from that role in 2008.
Chris has also experienced consistent success as an investor over the years. With an affinity for making improvements in everything around him, Chris has a long history of investing his time and money in several early-stage companies. Some of the companies he has invested in include Promega, Quintessence Biosciences, Pan Vera, Tribe-9, and bluDiagnostics. Chris also served as an officer and director at Methode Electronics NYSE: MEI, a multinational company headquartered in Chicago, for 15 years. A few of his other board assignments during his career include Lucigen Biosciences, Universal Silencer, Petmate, and Paragon Manufacturing (Kunshan, China).
Currently, Chris is an advisor to Wind Point Partners, a Chicago-based private equity firm that boasts over $4 billion in assets under management. He is also a director at Food Science Inc. of Burlington, VT.
A member of the Weinert Center Advisory Board since 2002, Chris enjoys sharing his experience with students. He mentors them, addresses classes, and reviews business ideas to help them learn through his experience over a long, diverse career. Chris is also actively involved with Sharing Resources Worldwide, a non-profit medical help provider, a recipient of the 2005 Ernst & Young Entrepreneur of the Year Award, and is a strong supporter of the Ice Age Trail Alliance.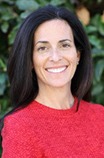 Michele Boal (2019)
In 1998, Michele co-founded Coupons.com, now Quotient Technologies (NYSE:QUOT), the leading digital promotions, media and analytics company that delivers personalized digital coupons and ads to millions of shoppers daily. Michele led the marketing and advertising efforts of Coupons.com beginning when the original vision was to move the Sunday FSI's (free standing inserts) advertising dollars to the online world using the company's proprietary secured technology.
Also serving as its Chief Philanthropy Officer, Michele implemented a business for social good model, creating a solution for non-profits to boost fundraising dollars by utilizing both Quotient's technology and vast network. Quotient partnered with many national non-profits including: Feeding America, No Kid Hungry, Breast Cancer Research Foundation, and various universities. Under Michele's guidance and with over 600 employees in offices globally, company culture became a priority. By using the hands-on efforts of the Power of We at all five Quotient offices around the world, Quotient was awarded "Best Places to Work" for four years.
Michele graduated from the University of Wisconsin-Madison with a Bachelor of Arts in Journalism/Advertising and immediately jumped into working for a start- up company in San Francisco. Her love for building, re-imagining and telling stories has never wavered. Michele is currently the Founder and Chief Executive Officer of Kadima Forward Inc. Kadima, (translated – Let's move forward) still in its infancy stage, is designing products that empower women to move forward each day with confidence and self-expression. Kadima is committed to giving back to communities in everything it does Body and Sole. Michele has dedicated over two decades creating strategic partnerships to help amplify the voices of individuals and communities that aren't being heard.
Michele currently serves on the L&S Board of Visitors for the University and serves on other various boards in the Bay Area. As a proud Badger, and a mom to a Badger graduate, Michele still continues to give back to the school that instilled in her the strength to take risks and not be afraid to move forward even if what lies ahead is unknown.
Harsha Tipirneni (2019)
Harsha Tipirneni is a Managing Partner at Aryabhatta Ventures that focuses on real estate, construction and its support activities. His activities include land acquisition, development of properties with a focus on residential development and to a smaller extent commercial developments with projects in Hyderabad and Chennai, India. The objective was to grow on the foundation and goodwill created by his late father and grandfather over the years. With his experiences over the last two decades he developed an expertise in due diligence prior to property acquisition and legal protection of the property post acquisition. Before returning to India, he was associated with a startup company that spun off from the Mechanical Engineering department at UW.
Harsha is a Trustee of TLP Charities, a charitable Trust founded by his late grandfather in 1966. The Trust has pledged money and land which is utilized in providing financial assistance to under privileged students towards higher education.
Harsha has an MBA and MS (International Business) from UW-Madison and was a part of the Weinert Applied Ventures in Entrepreneurship (WAVE) program. Among the faculty at UW such as Professors Bob Pricer, Antonio Mello, Allen Buchanan, Kiyohiko Ito, and Rajit Gadh and among his fellow students such as Alec Johnson, Keith Streckenbach, Scott Longua, Bhuvan Thakur, Venkatesh Ganti, Ramkumar Venkataraman, they had a large influence on his thinking and approach. Harsha also has a Master in Commerce and Bachelor in Commerce (Honors) from Osmania University, Hyderabad, India.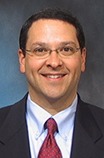 Paul Shain (2018)
Paul Shain is President and Chief Executive Officer of Singlewire. He has led the direction of the company since its founding in 2009. Under Paul's direction, the Singlewire team has grown from a handful of people to over 90 employees. Prior to Singlewire, Paul was most recently Senior Vice President and Executive Committee Member at CDW. Paul also served as CEO of Madison-based Berbee Information Networks Corporation which was acquired by CDW in 2006. Paul joined Berbee in 2000 as President, and was appointed Chief Executive Officer in 2005. During his tenure, the firm was one of the fastest growing companies in the nation. Prior to joining Berbee, Paul was Managing Director and Director of Research for Robert W. Baird & Co., Inc.
Paul graduated from the University of Wisconsin-Madison with a BBA and MBA in finance. In addition, Paul has or currently serves on the board of directors for Singlewire Software, Fiduciary Management Inc., American Family Insurance Company and Ahead IT. He has also been instrumental in enhancing the UW in advisory leadership roles at the University of Wisconsin Foundation, the Wisconsin School of Business, WARF and D2P. His advice and mentoring has helped numerous entrepreneurs and startups.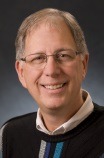 Joe Boucher (2017)
Joe Boucher, a long time advisory board member and entrepreneurial attorney, was inducted into the Weinert Center for Entrepreneurship Hall of Fame in May 2017.
Joe is a founding shareholder of the Madison law firm Neider & Boucher, S.C. and donor for our Distinguished Entrepreneurs Lunch program. He has practiced law since January 1977, emphasizing business legal planning for closely held businesses. Joe is a co-drafter of the original Chapter 183 for LLCs, the amendments to Chapter 183, the Next Economy Legislation of 2002, and participated in drafting the limited liability partnership law. He received a B.A. from St. Norbert College and his JD and MBA from the University of Wisconsin-Madison. He currently teaches at the University of Wisconsin-Madison School of Business. He is also a Certified Public Accountant.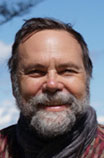 Paul Reckwerdt (2017)
Paul Reckwerdt, a successful serial entrepreneur and advisory board member, was inducted into the Weinert Center for Entrepreneurship Hall of Fame in May 2017. Paul, donor of our Wisconsin Entrepreneurship Showcase event, received his B.S. from Northern Illinois University. He has been working for the past two decades in physics-related product development and research and until 2009, he was the President and Co-Founder of TomoTherapy Incorporated, a company selling a novel system for advanced cancer treatments. Starting with seven people in 1999 he built the global infrastructure of the company to the point of having over 700 employees and installations in more than 22 countries around the world.
He currently holds over 21 U.S. patents and over fifty international patents. The author or co-author of over 25 peer reviewed papers and presentations, Paul is also the recipient of the Farrington Daniels Award in Medical Physics and the Ernst and Young Entrepreneur of the Year award. Since leaving TomoTherapy, he is working with a number of startup companies helping founders getting their technology into the market.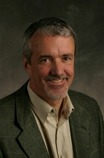 John Neis (2011)
John Neis, managing director at Venture Investors, LLC, received his BS (finance) from the University of Utah and his MS from the University of Wisconsin-Madison (marketing/finance). John was one of the first venture capitalists in Wisconsin and was instrumental in building both Venture Investors and the VC industry. He has been involved with many of the most successful UW-Madison spinouts such as TomoTherapy, Third Wave Technologies, NimbleGen Systems, and Virent Energy. He and his firm are recognized as nationwide leaders in venture capital.
In addition to his very successful venture capital career, John has been a great friend to the Wisconsin School of Business and the Weinert Center. He was one of the founding members of the WAVE Advisory Board, has sponsored numerous entrepreneurial activities, and has been a frequent guest speaker at the University of Wisconsin-Madison. In addition, John has been a great mentor to students and has provided feedback to hundreds of business ideas over the years.
By his many actions, John has shown an incredibly high level of dedication to students, the University of Wisconsin-Madison, and the state of Wisconsin. He joins a group of previous prestigious inductees who are included in the Weinert Center Hall of Fame.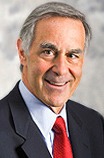 Andy Albert (2010)
Andy Albert was inducted into the Weinert Hall of Fame on May 7, 2010. Andy spent seven years early in his career as VP/GM of American National Bank & Trust in their London office. He also spent 24 years as chairman and co-CEO of Rittenhouse. Rittenhouse was sold to Nashua Corporation and he served there as chairman and CEO. Andy stepped down and joined Svoboda Capital Partners in 2007 as managing director/operating partner. Andy also served as a director of Border Construction Specialties as well as Forsythe Technologies and Transco, Inc.
In addition to this very successful business career, Andy has been a great friend to the Wisconsin School of Business and the Weinert Center, as well as a mentor to students.
Bruce Neviaser (2008)
Bruce Neviaser is owner of Forward Real Estate Capital in Madison, Wisconsin. He has over 25 years of experience in hotel and commercial real estate management, development, and acquisition. He was the co-founder and chairman of The Great Lakes Companies, the predecessor company to Great Wolf Resorts, Inc., the largest developer and operator of indoor waterpark resorts in the U.S. Beginning in 1994, Great Lakes developed and owned real estate with a total development cost exceeding $650 million and which included 1,100 senior housing units, 14 hotels, and the first seven waterpark resorts that formed the core portfolio for Great Wolf Resorts (NASDAQ:WOLF). WOLF was spun off and became a public company in December 2004.
Upon completion of the IPO, Bruce served as chairman of the board of WOLF and also founded Continuum Investment L.P., an angel investment firm specializing in early-stage investments in biotech, software, and Internet-related businesses that focus on utilizing proprietary products and services to enhance operating efficiencies for targeted markets. Continuum's portfolio currently consists of 14 companies based in the Midwest and southern California. Bruce and his partner, Patrick Genn, who are the general partners of Continuum, serve on the boards of all of their portfolio companies and take an active role in management.
Bruce's approach to business has been based on recognizing opportunities, creating a strategy to capitalize on those opportunities, and then developing a team of people with the necessary skills and experience to ensure successful execution of that strategy. This approach was the basis for the growth and success of Great Lakes, which grew from two employees to over 2,200 by the time of the public offering, and has also been utilized in the activities of Continuum.
In addition to the various corporate boards that he sits on, Bruce serves on the advisory board for Weinert Center for Entrepreneurship at the University of Wisconsin-Madison's Wisconsin School of Business (WSOB). He has served on the Dean's Advisory Board of the WSOB, and was chairman of the development committee for the $450 million expansion of the Paul Carbone Comprehensive Cancer Center at the University of Wisconsin-Madison. He also served on the board of the Boys and Girls Club of Dane County and participated in a variety of community activities and organizations.
Jack Lavin (2006)
Jack Lavin was inducted into the Weinert Center's Hall of Fame in 2006. In June 2003, Jack won the Ernst & Young Entrepreneur of the Year Award–Illinois in the financial services category. He has had over 20 years of banking and capital markets experience, including international finance and derivative markets while at Citibank; Drexel Burnham Lambert; and Bankers Trust in New York, London, and Chicago. Jack earned a BBA at the University of Wisconsin-Madison and an MBA from the American Graduate School of International Management (Thunderbird).
Jack served on the Dean's Advisory Board at the University of Wisconsin-Madison's Wisconsin School of Business and was a member of the advisory board of The Center for Global Entrepreneurship of Thunderbird. He currently serves on the Weinert board of directors.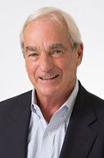 Jim Weinert (2005)
Jim Weinert (MBA '69) was honored at the eighth annual celebration and was inducted into the Weinert Center for Entrepreneurship Hall of Fame in May 2005.
Jim became a successful entrepreneur in the Minneapolis area. He encouraged the idea of teaching entrepreneurship at the University of Wisconsin-Madison before it became a national phenomenon. He gave the Wisconsin School of Business support to enable students in the WAVE (Weinert Applied Ventures in Entrepreneurship) program to invest in promising business ventures and provided funds to endow the Weinert Center for Entrepreneurship. Jim remains active in the program by mentoring student entrepreneurs and serving on the board of several businesses run by former Weinert Center students. He was also chairman of Tri Pro in Minneapolis.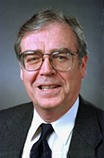 Robert Pricer (2005)
Bob Pricer, a longtime teacher of entrepreneurship, was honored at the eighth annual celebration and was inducted into the Weinert Center for Entrepreneurship Hall of Fame in May 2005.
Bob retired in 2002 after a successful career teaching entrepreneurship. Popular with students and alumni, he was selected by BusinessWeek in 1996 as one of the nation's top entrepreneurship professors and received numerous honors for his teaching and public service.
Carol Bartz (2004)
Carol Bartz, CEO of Autodesk, was inducted into the Weinert Center for Entrepreneurship's Entrepreneur Hall of Fame on October 12, 2004.
A nationally known business leader, Carol led the Fortune 100 company Autodesk to extraordinary growth and success. Autodesk's growth from $285 million in 1992, when she was named CEO, to nearly $1 billion made it the world's leading supplier of design software. Forbes Magazine called her one of the 100 most powerful women and Autodesk has been cited by Fortune Magazine as one of the nation's 100 most desirable places to work. She was a 1971 University of Wisconsin-Madison graduate in computer science.
Carol was presented the award at a Wisconsin Innovation Network (WIN) luncheon at the Pyle Center. At the luncheon, she discussed the "marriage" of the digital world and the world of connectivity.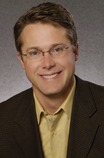 Aaron Kennedy (2003)
Aaron Kennedy (MBA '89), CEO and founder of the national restaurant chain Noodles and Company, was the first inductee of the University of Wisconsin-Madison Entrepreneur Hall of Fame. He was inducted on October 17, 2003, as part of the Weinert Center's alumni reunion held at the Fluno Center.
Aaron returned to Madison to share his entrepreneurial story of launching his firm—which at the time had more than 45 company-owned restaurants nationwide—with the center's current students and alumni. He explained how he came up with the idea for a new type of restaurant, developed a business plan on a napkin, obtained funding from his friends and relatives, and launched the business. He described the lessons he learned about becoming a business owner. For example, he said that everything takes twice as long as you think it should and human resources are very important. He also talked about how to hire the right employees and keep them, choose the right location for a business, and know your customers. This same list was mentioned several times during the day by Weinert Center alums, who talked about the businesses they had started since graduating from the program. Aaron was presented with a football signed by Head Football Coach Barry Alvarez as well as student athletes Jim Sorgi and Jeff Mack.
Aaron served on the Dean's Advisory Board at the University of Wisconsin-Madison's Wisconsin School of Business and is a member of the Weinert Center Advisory Board.
---