On Wednesday, February 9, the Weinert Center for Entrepreneurship, INSITE and the StartUp Learning Community invited entrepreneurially-minded students to attend a combined workshop entitled Winning Ways: An Overview of Entrepreneurship and Innovation Competitions on Campus and PartnerUp! Winning Ways was for UW students that were interested in participating in or hosting a student competitions. PartnerUp connects those students with ideas for startup companies to those students who want to leverage their skills, knowledge and experience to help others launch their startups. Dan Olszewski, director of the Weinert Center, facilitated the event.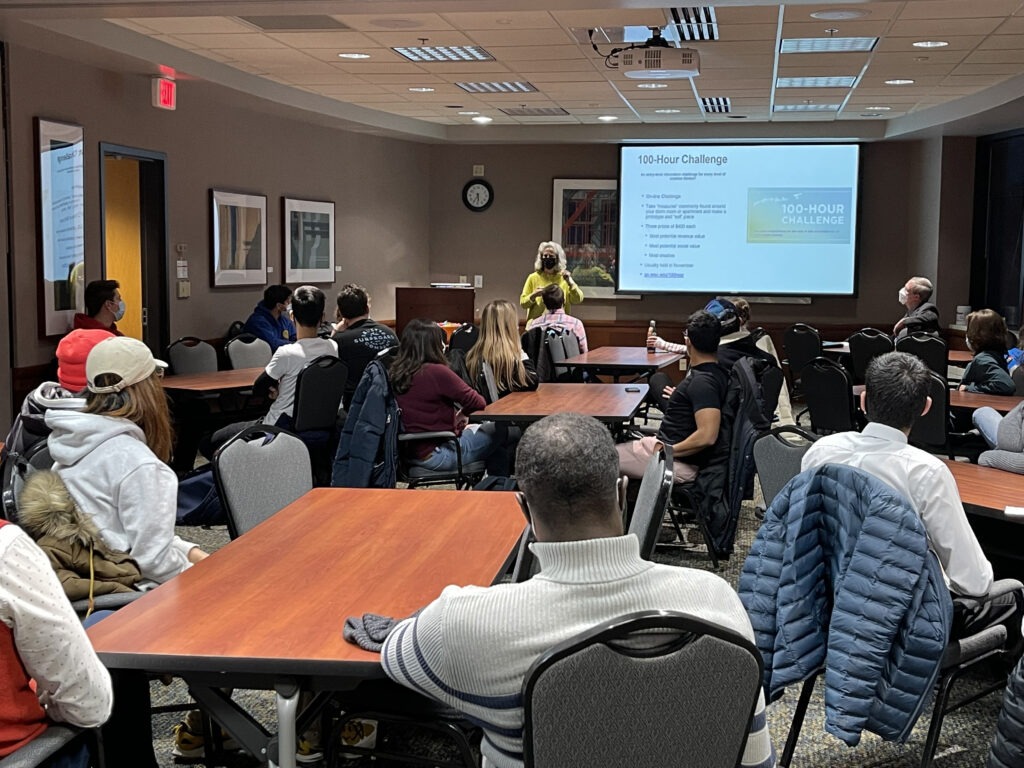 Sari Judge, Program Manager of StartUp Learning Community, led the Winning Ways session and gave an overview of all the entrepreneurship events and competitions that are available to students on campus. Sari highlighted several competitions such as 100 Hour Challenge, Arts Business Competition, Clinton Global Initiative University, and CSNEST. Abby Krause, Outreach Leader of Transcend, led the discussion on the Transcend Innovation Competition which takes in April and offers $55,000 worth of prizes. The competition is sponsored by several large corporations in the Madison area.
Next up was PartnerUp! which is an event where students pitch their ideas to a diverse group of peers that come from many different academic backgrounds. The range and variety of ideas are incredible! This year we had pitches for investment platforms, a culinary educational program, blockchain research, NFT development, and even a fashion platform! It was amazing to hear the amount of passion the students had in their pitches and how excited they were to have the opportunity to share their ideas and find potential partners to further develop them.

After the pitches comes the mayhem. Each entrepreneur that pitches is given a bowl of candy to help identify them as someone with an idea. Then students are asked to talk to these entrepreneurs and are given a piece of candy for each one they talk to. This helps facilitate conversations by making it easier to find individuals who pitched an idea and helps create a fun atmosphere along with offering a small incentive for students to make that first introduction.
We offer this programming twice a year so students can maximize their chances to partner up and compete in numerous competitions on campus throughout the year to win big prize money and help get their ideas off the ground. There's always so many exciting entrepreneurial ideas presented that students usually find themselves a good match. On top of that, the students leave with a handful of candy!
---