Friday May 3, 2024
|
1:00pm
–
Saturday May 4, 2024
|
6:30pm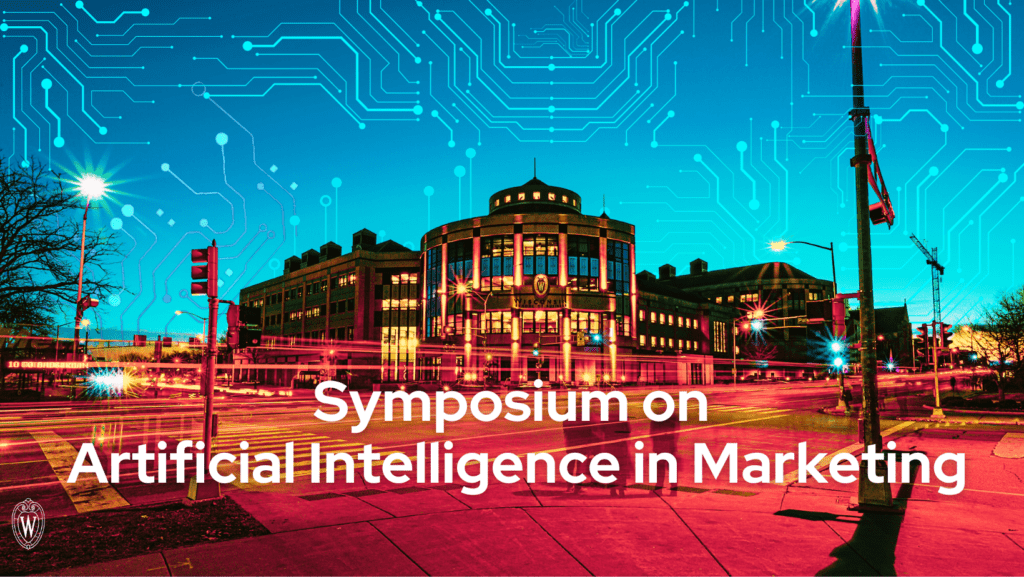 About
Description:
It is with great pleasure that we announce the upcoming Symposium on Artificial Intelligence in Marketing organized by the Marketing Department of the Wisconsin School of Business and the Marketing Leadership Institute in Madison, WI. The symposium will be focused on marketing applications of modern AI, defined as using Deep Learning, Unstructured Data Analysis, and/or Generative & Interactive AIs.
Research topics:
Uses of Modern AI in Marketing
Algorithmic Bias and Fairness
Human-AI Interaction
AI & Marketing Theory
Probabilistic Machine Learning and Computational Methods for Marketing
---
Tentative Agenda
Friday, May 3rd, 2024
1 – 1:30 p.m. | Welcome session
1:30 – 6 p.m. | Presentations
6:30 – 7:30 p.m. | Reception
7:30 – 9 p.m. | Dinner
Saturday, May 4th, 2024
9 a.m. – 12 p.m. | Presentations
12 – 1:30 p.m. | Lunch and Keynote
1:30 – 4 p.m. | Presentations
4 – 6:30 p.m. | Social
---
Speakers
Keynote Speaker: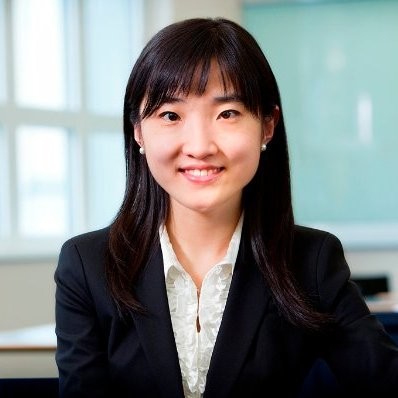 Xiao Liu, Associate Professor of Marketing, NYU Stern School of Business
Xiao Liu's research aims at developing data-driven marketing solutions for enterprises by combining artificial intelligence with economic theories. In a stream of research, she has made contributions to developing new methods in cloud computing, deep learning (for natural language processing, computer vision, and multimedia analysis), representation learning, recommender systems, reinforcement learning, explainable AI, generative AI, and machine learning for causal inference. A hallmark of her research is the application of these cutting-edge methods to novel marketing arenas, including social media, e-commerce, voice shopping, live-stream shopping, influencer marketing, and the metaverse.
Xiao Liu has published in leading marketing journals, such as Marketing Science and Journal of Marketing Research, as well as machine learning conference proceedings, such as AAAI and SIGIR. Professor Liu is the recipient of the V. "Seenu" Srinivasan Young Scholar Award in Quantitative Marketing, Don Lehman Award, Paul Green Award, Don Morrison Award for Long Term Impact (Finalist), Frank Bass Award (Finalist), Marketing Science Institute (MSI) Young Scholars Award, MSI Alden G. Clayton Award, and the INFORMS Society for Marketing Science (ISMS) Competition Award. She received her B.S. from Tsinghua University and her Ph.D. from Carnegie Mellon University.
Additional Featured Speakers:
Ryan Dew
The Wharton School
Hortense Fong
Columbia University
Emaad Manzoor
Cornell University
Gijs Overgoor
Southern Methodist University
Prashant Rajaram
Ivey Business School
Artem Timoshenko
Kellogg School of Management
Shunyuan Zhang
Harvard Business School
---
Join the Symposium
Presented Paper Submission
Submission Deadline to be Considered: December 20, 2023
Acceptance of selected papers will be communicated by: December 31, 2023
Registration
All attendees must register for the event. Registration is available until April 5, 2024.
$200
General Registration Fee
Wisconsin School of Business Faculty, Staff, & PhD students receive complimentary registration.
---
Location
Wisconsin School of Business
Grainger Hall, 975 University Ave, Madison, WI 53706
Travel Information
Conference Hotel
For your convenience we have arranged a room block at a nearby hotel.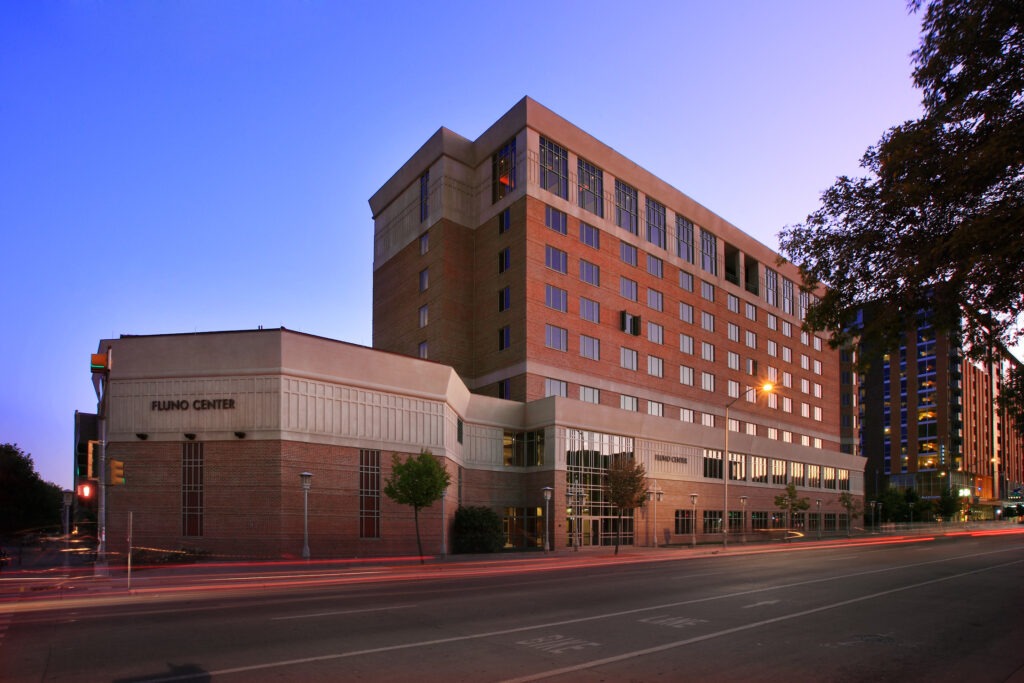 Address: 601 University Ave, Madison, WI 53715 (.2 mi from Symposium)
Room Block Group Name: Symposium on Artificial Intelligence in Marketing
Block Dates: 5/3 – 5/5/24
Cutoff Date: April 3, 2024
Room Rate: $170
To Book: The easiest way to book is online through this link. Otherwise you can call toll free +1-877-773-5866 or local +1-608-441-7117 or email concierge@fluno.com. When calling or using email, reference the group name.
Parking
Parking on campus can be difficult. Hourly parking is available in campus gated lots (garages/ramps) and some surface lots on campus. Check live visitor parking availability to see the amount of space available for visitors in campus gated lots.
Guarantee space by reserving parking in advance. Complete the value permit order form or call Special Events at (608) 262-8683. Please allow two weeks for processing.
Closest gated campus lots to the Symposium venue are Grainger Hall Garage Lot 7, Fluno Center Garage Lot 83, Lake & Johnson Ramp Lot 46, and Helen C. White Garage Lot 6.
---
The Symposium on Artificial Intelligence in Marketing is brought to you by the Wisconsin School of Business Department of Marketing, Marketing Leadership Institute, and AI@WSB.
About the Marketing Department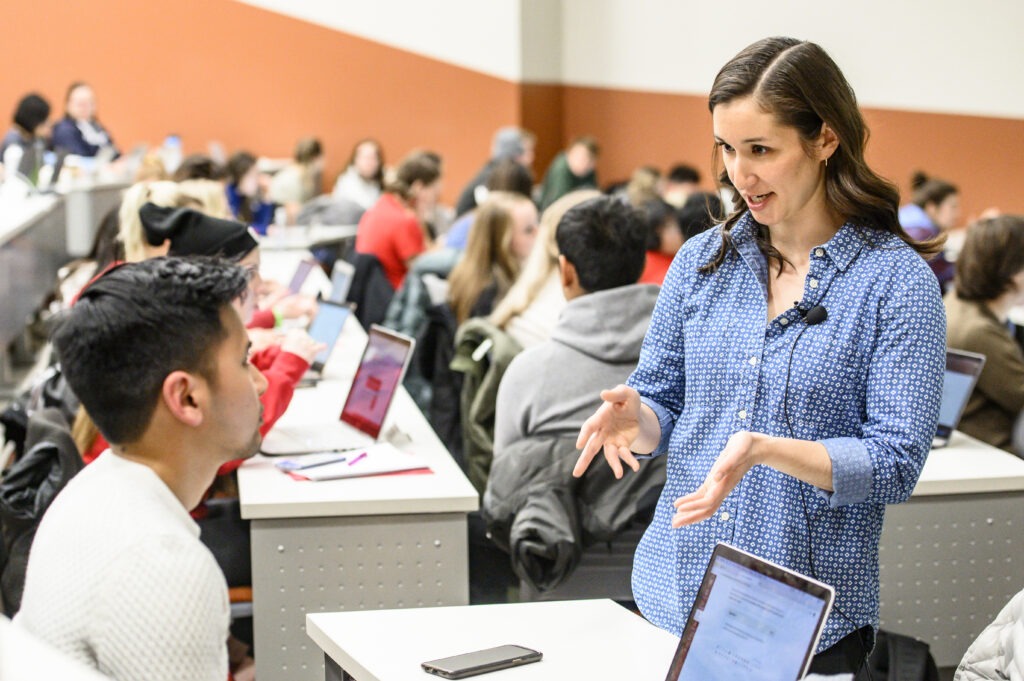 The Wisconsin School of Business Department of Marketing offers a BBA, an MBA with three career pathways, an MS in Business Analytics digital marketing track, and a PhD program. The department affiliates with two centers of expertise, the Marketing Leadership Institute and the Grainger Center for Supply Chain Management.
Our faculty are recognized as world-renowned scholars, experienced practitioners, and exceptional instructors who bring innovation to the classroom so that you may develop a variety of skills including qualitative and quantitative analysis, communications, and problem solving.
About the Marketing Leadership Institute
The Marketing Leadership Institute (MLI) is the Wisconsin School of Business' dedicated center for fostering industry connections to propel marketing leadership, discovery, and impact. The Marketing Leadership Institute (MLI) brings academia and industry together to advance marketing practice and research.
About AI@WSB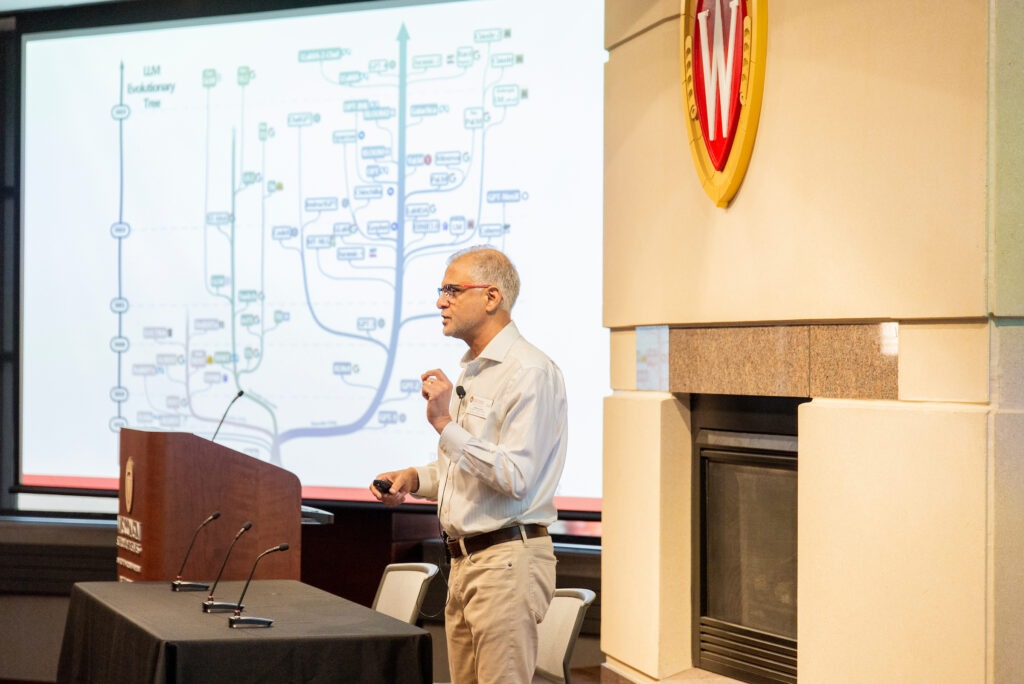 AI@WSB is the hub for AI research at the Wisconsin School of Business. AI is transforming businesses, and we recognize the vital role AI research plays in navigating changes and the importance of investing in the technology, infusing AI in curriculum, and leveraging industry partnerships to collaborate on cutting-edge innovation.
---
Further questions
Direct any further questions to mli@wsb.wisc.edu
The Wisconsin School of Business is committed to creating an inclusive and accessible event. To request an accommodation for this event, please contact mli@wsb.wisc.edu as soon as possible. We ask that accommodation requests be made no less than two weeks before the event. We will attempt to fulfill requests made after this date but cannot guarantee they will be met.