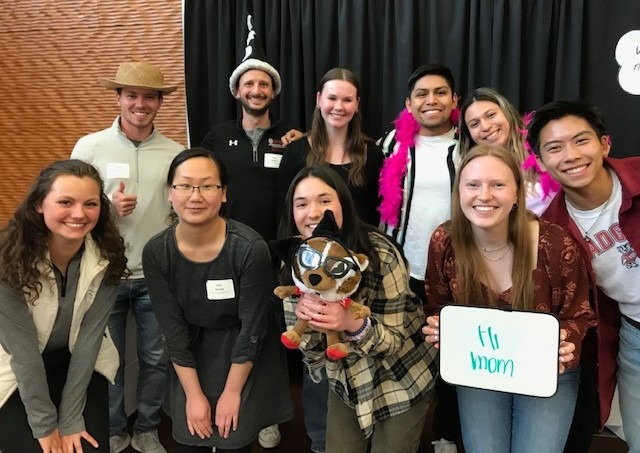 As every academic year ends, it's always nice to take time to reflect on the past year. As the Risk Management and Insurance Society (RMIS) Vice President for the 2021-2022 academic year, I have been an active member who has seen a lot of club growth. Additionally, over the past year I have seen students excited to be back in the classroom interacting with one another and engaging in class discussions. Also, in April, nearly 20 RMIS students were given the opportunity to travel to San Francisco to participate in the annual Risk and Insurance Management Society (RIMS) conference. Needless to say, a lot has happened in the Risk and Insurance Department, so we have a lot to celebrate!
This year, the Department hosted two spring events. The first was a virtual event that brought together our alumni and supporters from around the world. The second event was an in-person student Spring Celebration congratulating everyone on all their successes and achievements for the year, whether they are building new skills, passing an actuarial professional exam, receiving a scholarship, or making new life-long friends.
The Risk and Insurance students, faculty, and staff are among some of the hardest working individuals I have come to know. As a result, they deserve to take some time at the end of a hard school year to relax and be recognized for their efforts. Everyone this year has had to readjust to being back in person for classes and other events. At times, this could be very difficult due to conflicts or general anxiety of being surrounded by so many people again; it was stressful having to integrate our lives back to this reality. Learning to balance school, work, and a personal life has been a huge challenge this past year for a lot of individuals, including me.
After a year of hard work and learning to enjoy being in one another's company again, it felt good to come together with students, faculty, and staff to reflect on the past year. At the Spring Celebration we had the opportunity to casually network with one another, enjoy a delicious buffet, listen to interesting speeches from our Actuarial Club President, RMIS President, and faculty, and enjoy being in one another's company. Knowing that the last time a celebration of this sort was held in person was in 2019 brought a lot of excitement and anticipation for those who attended. The Celebration was a wonderful event that allowed students to embrace this past year and be proud of how far they have come.
---