This past summer, I had the exciting opportunity to work for Cisco on their HR Operations Data and Analytics Team. Located in the heart of Silicon Valley, Cisco is multinational company that designs and sells networking equipment worldwide. I had two main individual projects for the summer and team project that spanned the entire summer and provided exposure to the HR Leadership Team.
My two main projects were related to data privacy and protection and how Cisco could capture employee data and use it to make valuable business decisions. I had the opportunity to work in cross-functional teams to understand what the needs of the business were related to my projects and how we could develop tools to meet the business needs. After learning what the needs were, I worked closely with IT to help design tools that could capture the necessary data and report the data back to the business. I also had the opportunity to revamp and update data privacy playbooks that were to be used when dealing with data protection issues.
My third project, the team suitcase project, provided a great opportunity to work with all the other interns. The prompt we were given was to recommend how Cisco can improve employee engagement during times of transition. Being in the tech industry, Cisco is a company that is constantly going through change and working on a project that could have real-time impact was a wonderful opportunity. The project also provided great exposure to the HR Leadership Team as our final presentation was to the Chief People Officer and multiple Vice Presidents and Directors.
The first year of the Wisconsin MBA program really prepared me to have a successful summer. From the coursework to the ICA, I felt that I was equipped with all the tools to successfully be able to navigate my internship. I'm very excited to enhance my knowledge and skills during my second year of the MBA program. On, Wisconsin!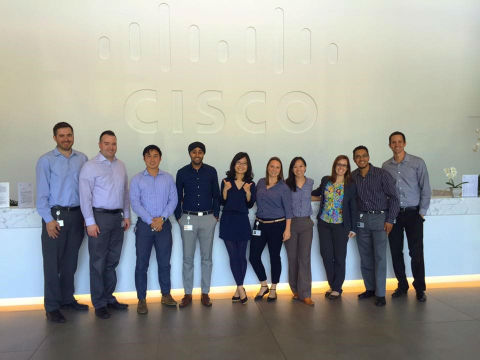 ---