Event Honors Faculty Research Excellence
Amber Epp, the Wilbur-Dickson Bascom Professor in Business and an associate professor of marketing at the Wisconsin School of Business, was one of three faculty members recognized during "Celebration of Faculty Excellence," an event honoring WSB's distinguished faculty and the donors who support their work. The program included a panel featuring Epp, Jordan Tong, associate professor of operations and information management, and Justin Sydnor, associate professor of risk and insurance. It was moderated by Joan Schmit, the American Family Insurance Distinguished Chair in Risk Management and Insurance.
In introducing the panelists, Schmit said that they "demonstrate the future is bright for the Wisconsin School of Business. They have been recognized for their research and teaching excellence. They've been cited in the Wall Street Journal, The New York Times, Forbes, and by the research outlets most important in their fields."
"It really is an exciting time for the School with all of the magnificent work that's going on in research and being shared with WSB students, alumni, and the broader community through articles in major news outlets; it is that cycle of discovery and sharing that is so valuable to us all," Schmit added.
Epp's recent work focuses on family identity, decision-making, and the outsourcing of parental tasks. Below is an edited version of her talk.
Amber Epp: Family Decision-Making and Outsourcing Parenthood
The idea for my research came from watching a news story about outsourcing parenthood. It was a sensationalized account about all of these new parenting services that were available, things like having a nanny in the clouds that can sit with your kids during a flight, or in bigger cities, having a kiddie cab that picks your kids up from school and drives them to the various activities that they do. As I watched it, I thought, first, what would cause a preponderance of these kinds of marketing services to occur? And second, how are parents navigating this space of trying to figure out what to outsource and what to do themselves in a time when all of this is available?
In regard to why these services were emerging, there is a lot of good macro level data on the trends that might lead to a care deficit—trends like the dwindling of public services, the rise in dual-income families, single parent families where that parent is working full time, as well as the separation of family. Families now are living farther away from their extended family members, so the traditional forms of support—like grandparents, aunts, uncles, and cousins that used to act as a backup—really are missing. The marketplace itself swooped in to close this care deficit, and in doing so, it actually raised the perceived expectations for parents. If you think about things like the professionally designed birthday parties, it reflects that rising expectation.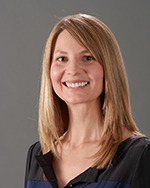 Coupled with that is the idea that parenthood today is much more on display than it has ever been before. Parents are on social media, they're participating in Facebook parenting groups, and all of their actions are on display. That leads to this sense among parents, at least those in my studies, of a moral economy around parenting where every decision that we make seems very consequential.
In looking at how parents make sense of their choices on what to outsource, I wanted to design a study that would look at the lived experience of parents. Along with my former Ph.D. student, now my coauthor, Sunaina Velagaleti, we talked to 23 sets of parents across diverse socioeconomic backgrounds, ages and ranges of children, and across very diverse metropolitan areas, since these services are more available in larger cities.
Our study went beyond just Madison parents; we also interviewed participants in Chicago, Atlanta, San Francisco, and New York to gain a sense of their experience. We found three basic tensions that parents face when they make these outsourcing decisions. First, they worry about control. They want to know that they can direct care even in their absence, such as making detailed lists for things like party planners to make sure that their kid's birthday party is really personalized. Second, they worry about intimacy. They want to know that they are able to retain that emotional connection with their kids. Parents will go back and forth with the nanny during the day, for example, so that the nanny knows they are emotionally available for their children even when they are physically absent.
Finally, parents care—and worry about—substitutability. They don't want to be replaced in their kids' minds. Especially for activities that are culturally iconic activities, they tend to retain those for themselves. No one wants their kid to remember that "Bob from REI" taught him to ride a bike.
Perhaps most importantly from the study, we learned that the sources of support that parents lean on—family, other like-minded parents, and public resources like after-school programs or the marketplace—have varying degrees of both heightening and alleviating these tensions. If you outsource to your extended family, that alleviates tensions of substitutability. Nobody is worried that grandma is going to take their place because she has her own role. But it does increases tension around control, because there are relational consequences for telling grandma exactly how to do something.
The opposite is true for the marketplace. The marketplace increases substitutability tensions. Since we're paying the marketplace, we have no problem telling providers exactly what we want them to do, which alleviates control tensions but increases substitutability ones.
It's very important to discuss the implications of this research for parents in alleviating their anxiety about seeking help, because everybody needs help in caring for their kids and in alleviating the related tensions. There are also direct implications for companies and public policymakers on how to design policies and services that help alleviate tensions. On a broader level, it raises new questions about the commercialization of our intimate life and the boundaries of the marketplace.
Read the paper "Outsourcing Parenthood? How Families Manage Care Assemblages Using Paid Commercial Services" published by Journal of Consumer Research.
Amber Epp is the Wilbur-Dickson Bascom Professor in Business and an associate professor in the Department of Marketing at the Wisconsin School of Business.
---