The Briefing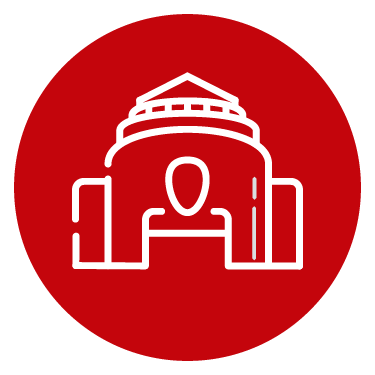 WSB's redesigned executive MBA program takes leaders to the next level
WSB will soon open applications for its redesigned executive MBA program, with classes beginning in Fall 2024. The accelerated program can be completed in just 18 months and combines innovative curriculum, expanded experiential learning, and increased mentoring and career coaching to help executive-level professionals navigate business' shifting dynamics. "Our reimagined executive MBA program is designed to offer the content needed to elevate students to the next level of leadership while being flexible and affordable," says WSB's Enno Siemsen.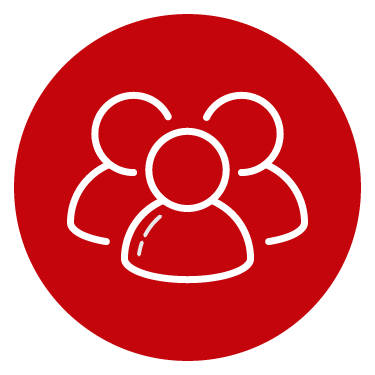 Students outperform ChatGPT in global accounting study 
The artificial intelligence chatbot ChatGPT has sparked many conversations and emotions in recent months. Some are amazed by its capabilities, while others are concerned by its potential to replace human intelligence. Summary data from WSB Distinguished Teaching Professor Ann O'Brien's (PhD '17) Accounting Systems course—along with data from other institutions across the globe—may have put some of those concerns to rest, with students besting the chatbot in a series of accounting-based questions.
Alumnus Thomas James shares lessons learned from his career in public service
In his 40-year commercial real estate career in Washington, D.C., Thomas James (MS '84) built a resumé of once-in-a-lifetime experiences, from bowling in the White House to overseeing a real estate portfolio with some of the most famous buildings in the nation's capital. Now retired, James reflects on his eventful and impactful career, and shares some of the most meaningful lessons he learned—like sticking to the basics, never saying no, and embracing the unexpected.
---
The Ticker
---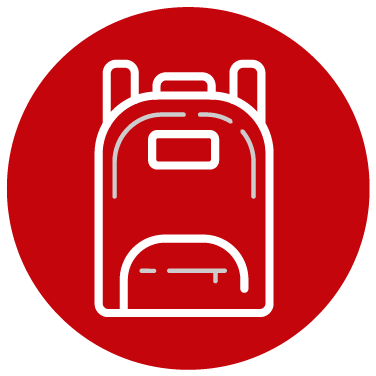 Back to School
Happy Demisemiseptcentennial, Business Badgers!
Don't worry—we'll spare you the Google search! On July 26, UW–Madison is kicking off its demisemiseptcentennial, or 175th anniversary. Officially incorporated in 1848 (the same year that Wisconsin became a state), the UW is now a world-renowned leader in higher education.
Take this quiz to learn how UW–Madison continues to influence people's lives, both in the classroom and all throughout the state of Wisconsin. (Scroll to the bottom of the newsletter for the answers.)
1. UW–Madison contributes $_______ to the state's economy annually by creating jobs and partnering with businesses.
A. 10.8 billion
B. 20.8 billion
C. 30.8 billion
2. Bucky's Tuition Promise, a scholarship program established in 2018, has already changed the lives of nearly _______ students with a free UW–Madison education.
A. 3,000
B. 5,000
C. 7,000
3. How many degrees did UW–Madison award in 2022?
A. 11,000+
B. 13,000+
C. 15,000+
Information courtesy of the University of Wisconsin–Madison and the Wisconsin Foundation and Alumni Association.
---
Tip Sheet
Tips for Submitting Your Next Class Note
Class Notes—one of the most read sections in Update magazine—provides WSB alumni the opportunity to share their career successes and major life milestones with fellow Business Badgers. Keep these tips in mind when submitting your Class Note for the upcoming Fall/Winter 2023 issue of Update.
Think of your Class Note as a short story about yourself, and always write in the third person: Bucky Badger is excited to start his new job at Babcock Dairy Store.
Include your full professional title, without capitalization or acronyms, when sharing a job or career update. Don't forget to include your company name as well: Bucky Badger has been promoted to chief executive officer of Babcock Dairy Store.
Bring on the details! Include dates, places, names, and whatever else you can think of—we'll edit for length if need be: Bucky Badger celebrated his fifth year working at Babcock Dairy Store in July 2023.
Consider including a photo with your Class Note, and always submit a horizontal orientation for photos that include multiple people or groups:
---
Alumni Opportunities
August 2: Save the date for WSB's next EdgeUp webinar: Storytelling With Data
August 10: Register now for WSB in MKE, an in-person networking event for Milwaukee-area alumni
October 7: Save the date for WSB's 2023 Homecoming Bash! WSB donors receive priority access to Bash and football tickets—watch your email for details
Past EdgeUp Webinar: Check out WSB's most recent EdgeUp webinar: Leading with Emotional Intelligence for tools and tips on improving this critical skill
Job Search Resources: Use these online tools and videos to help plan a career move now or in the future
---
1. C: UW–Madison contributes $30.8 billion to the state's economy annually by creating jobs and partnering with businesses.
2. B: Bucky's Tuition Promise, a scholarship program established in 2018, has already changed the lives of nearly 5,000 students with a free UW–Madison education.
3. A: UW–Madison awarded more than 11,000 degrees in 2022.
---
Masthead illustration by Shaysa Sidebottom Cook
---
About Business Casual
Every other month, alumni and friends of the Wisconsin School of Business will receive insider updates with news about our alumni, faculty, students, and programs. If you want to share Business Casual with friends, they can sign up at go.wisc.edu/wsb-biz-cas.
Questions or comments? Email businesscasual@wsb.wisc.edu
---