The Briefing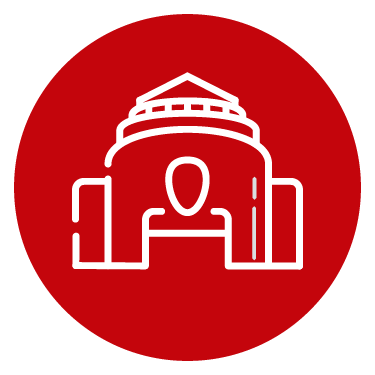 New faculty bring future-focused business expertise to WSB
Investing in top talent and impactful research, WSB welcomes eight new faculty members this fall. These thought leaders are well-versed in cross-disciplinary topics like artificial intelligence, climate change, and racial disparities, positioning them to address some of today's most critical questions and help students think strategically about complex business issues.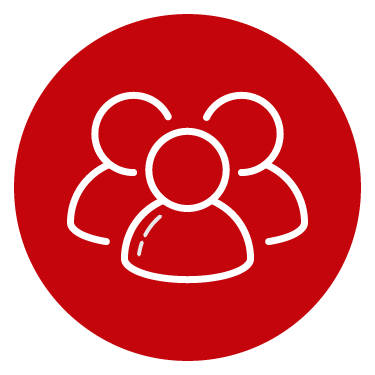 UW–Madison students settle in for a new school year
In recent weeks, thousands of Badgers left their hometowns and summer jobs to come to UW–Madison for a new school year. Besides buying new supplies and finding their classes, many students—and plenty of helpers—were pushing red carts, unpacking boxes, and making new friends on move-in day. New Badgers were also formally welcomed to UW–Madison at Convocation 2023 by Chancellor Jennifer L. Mnookin. This year's freshman class is expected to be around 8,000 students and about 1,000 transfer students also join campus this fall.
WSB to add new real estate track in affordable housing and sustainable development
In response to student and market demand, WSB will soon offer a new, graduate-level specialization in affordable housing and sustainable development, beginning in Fall 2024. The new track complements WSB's current portfolio of real estate offerings and will prepare students for careers in residential and commercial real estate development, focusing on affordable and sustainable housing issues and financing.
---
The Ticker
---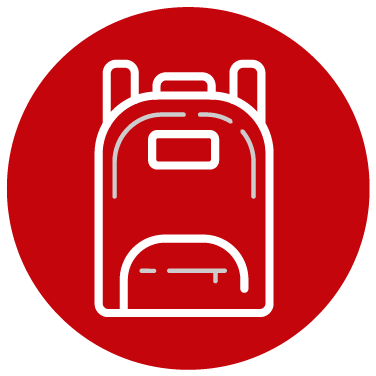 Back to School
Get Up, It's Game Day!
Picture this: You're a student again at UW–Madison and it's a crisp Saturday in September. You have an accounting assignment to complete and a marketing exam to study for—but both tasks will have to wait until tomorrow. Because today isn't just any Saturday—it's game day!
You dress in red and white and join thousands of other students, alumni, and Badger fans at one of your favorite places on campus: Camp Randall. You cheer on Bucky, have a great time with your friends, and partake in all your favorite game-day traditions.
For some Business Badgers, game day was among their most unforgettable experiences. See what fellow alums are saying about their favorite football memories.
"In the late 1970s, the team wasn't very good, but the stands were full and the students were engaged—but not always in the game! The Fifth Quarter gained recognition as the songs were expanded to engage the student section a lot more, and people stayed long after the game to enjoy the band and music. It was definitely an experience unique to UW–Madison and the Badgers, and we still enjoy it today."
—Cheryl Zima (BBA '77)
P.S.: Keep making game-day memories at this year's Homecoming Bash!
---
Tip Sheet
Calling All Volunteers!
The Business Badger community is teeming with eager alumni willing to offer their time, expertise, and resources to WSB. This fall, take advantage of these impactful volunteer opportunities to give back and create positive change for your alma mater.
Madison Business Mentoring: Prepare students for the business world through one-on-one mentoring. Deadline to register is September 29.
Alumni Voice Panel: Share your insights and opinions on alumni programming, events, and communications.
Looking for more? Check out these campus-wide opportunities:
Alumni Admissions Volunteer Program: Connect with prospective students to support admission efforts.
Handshake: Share employment opportunities for current students on UW–Madison's online career management system, Handshake.
Chapters: Join a local Badger community for a variety of social, professional, educational, and philanthropic opportunities.
---
Alumni Opportunities
October 2–7: Check out online and in-person Homecoming activities from the Wisconsin Alumni Association.
October 5–6: The flamingos are landing this 'Flocktober'! Save the date for this year's Fill the Hill event to support experiential learning at WSB.
175 years and counting: Explore events commemorating the 175th anniversary of UW–Madison's founding.
Job search resources: Use these online tools and videos to help plan a career move now or in the future.
Stay connected: Network with other Business Badgers by joining the Wisconsin Business Alumni LinkedIn group.
---
About Business Casual
Every other month, alumni and friends of the Wisconsin School of Business will receive insider updates with news about our alumni, faculty, students, and programs. If you want to share Business Casual with friends, they can sign up at go.wisc.edu/wsb-biz-cas.
Questions or comments? Email businesscasual@wsb.wisc.edu
---