Hridoy Kr Das (MBA '20) has a passion for helping others, partly because he hasn't forgotten what it's like to struggle.
"My childhood was really rough, and at one point in time, I did not have food on my plate," says Das, a Wisconsin MBA ambassador who grew up in a small village in northern India and later volunteered with John Deere's charitable programs while working for the manufacturing company. "I understand what hunger looks like."
That's why Das jumped at the chance to work on a supply chain management project for Porchlight, a Madison-based organization that assists the homeless.
Thanks to a collaboration between the Grainger Center for Supply Chain Management at the Wisconsin School of Business and Porchlight, Das and fellow student Cher Huang (MBA '20) had the opportunity to work on a real-world business problem for a good cause: improving the supply chain practices of Porchlight Products.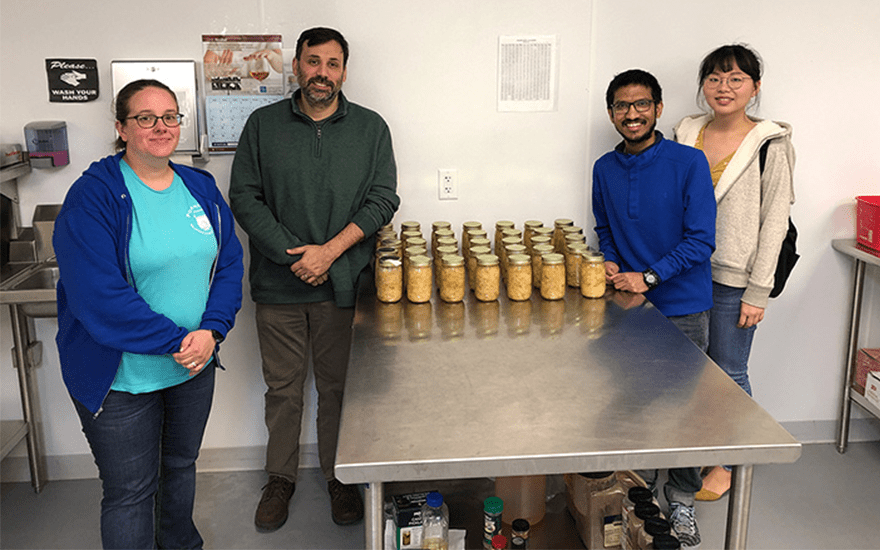 Porchlight operates an emergency shelter for men and partners with the community to find solutions to homelessness and affordable housing in Dane County. Porchlight Products is the production side of the organization based out of an east side commercial kitchen. The division creates nonperishable items such as pancake mix, scones, jams, and sauces that are made with ingredients sourced from Wisconsin farms. The products are then stocked by Madison businesses like the popular downtown pancake house Short Stack Eatery and family-owned grocery retailers Festival Foods and Metcalfe's Market.
The Porchlight Products workforce is also local. More critical than the products themselves, the program provides opportunities for stable employment and economic self-sufficiency.
"Porchlight Products is a paid employment-training program that works with disabled and formerly homeless individuals who have struggled to return or remain in a mainstream employment setting," explains Melissa Guth, Porchlight's director of kitchen operations. "We employ an often-marginalized group to help them develop a sense of purpose, accomplishment, and satisfaction in their lives that contributes to their stability and independence."
Troubleshooting the problem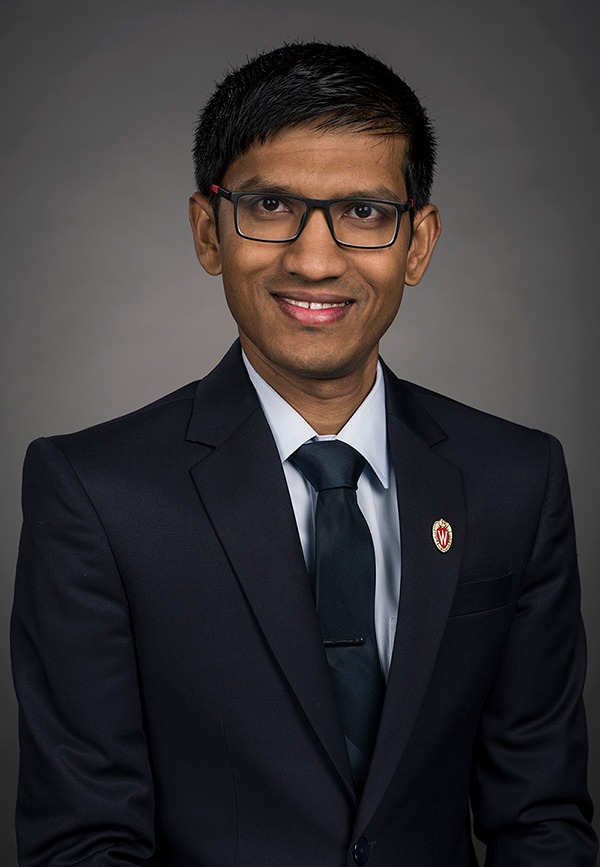 The impetus for the collaboration came after Jake Dean, director of WSB's Grainger Center, attended a Porchlight fundraiser and connected with the organization's director to see how his students could help. The nonprofit came back with a list of ideas—one of which was the Porchlight Products' supply chain.
"I thought, they're selling a product, they have a supply chain, but they probably don't think of themselves as having a supply chain because they are first and foremost a charitable organization," Dean explains.
Because Porchlight Products was more about the mission than making money, they didn't have a handle on their input costs for the products, which made it difficult to determine profit and loss. "They weren't keeping track that 'this bag of pancake mix cost us X dollars to make,'" Dean says. "We thought it would be a great project for our students—and an achievable one—to get the recipes and purchase history for all of the products, and come up with a standard cost per ingredient, and ultimately, the production cost of each product."
Working for a small but vital nonprofit versus a Fortune 500 firm "is definitely not a traditional project for our students," Dean says, "but it's great for them to hone their skills and gain foundational business experience."
Streamlining the supply chain
When Das and Huang first embarked on the project at the kitchen site, they were met with a stack of paper receipts. Working in consultation with Daniel Barnes, Porchlight's director of finance, the students input the data into Excel to digitize the supply chain. They forecasted the supplies and inventory needed, consolidated the organization's vendor list, and examined profit margins on the portfolio of products, recommending phasing out the items that were less profitable.
The students developed an "incredibly valuable" long-term tool, Barnes says, that allows the organization to perform cost analysis and pricing on its products.
"Cost accounting for products and pricing has always been a struggle for Porchlight as a nonprofit in the human services. I foresee using this tool on a regular basis to ensure that our products are priced accurately and that we are making the most cost-effective decisions possible," Barnes says. "They also created instructions with images so that we can update the analysis tool and have accurate numbers for years to come."
Das and Huang used the analysis tool to confirm some exciting news: Porchlight Products was indeed making a profit.
"They had a gut feeling they were making money, but it was never their intention," says Das. "On some products, they were making a meaningful profit, which is a big deal for them."
Huang says their work "proved that the kitchen has the potential to grow as a money generating center," creating revenue that can be used toward other Porchlight projects as well as making the organization more eligible for grants.
A deeper impact
The students made an impact at Porchlight that goes beyond the tools to understand supply chain and cost.
"Being able to expose Porchlight Products' employees to Cher and Doy's experiences as international students has indeed made a positive impact," says Guth. "Everyone at Porchlight Products thoroughly enjoyed having them in the kitchen and always looked forward to their visits. Their varying worldviews were refreshing."
For Das and Huang, the opportunity to share their business expertise with Porchlight grew into learning that went beyond the confines of the project.
"Working with others is the key skill I took away from this project," Das relates. "The business school teaches us how to formulate our ideas, how to gather information and communicate that to other people, working toward what they need. In turn, we have given Porchlight a greater understanding of their profit and loss so that they can help more people."
---