Markets exist not just for the exchange of goods and services for money. They also provide for an exchange of ideas, enabling people to create identities for themselves. Craig Thompson, the Gilbert and Helen Churchill Professor of Marketing at the Wisconsin School of Business, explains how this type of market operates, using the example of roller derby, the subject of his recent research.
WSB: How does your research fit into the broader context of marketing research?
Thompson: There's a subdivision of marketing research called consumer research that looks at how consumers make purchase decisions, how they form relationships in the marketplace, and, increasingly, how they construct their identities around resources offered by the marketplace, such as brands, services, or avocational pursuits. Roller derby is an example of the latter.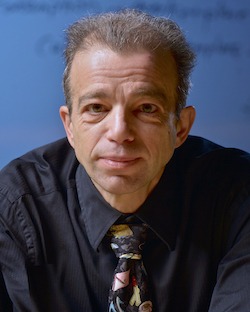 I've been looking at gender identity in the market going back to my dissertation in the 1990s, which examined how professional working moms used the marketplace to compensate for lack of social support they were getting from other places, most notably their husbands. I looked at the ways they created a system of support and how that linked to the identity goals they were pursuing with respect to career and parenting.
That started me on this trajectory of looking at the ways masculinity and femininity are constructed and reconstructed in the marketplace.
In this research, my colleague Tuba Üstüner, assistant professor of marketing at Colorado State University, and I studied how this global sport and its accompanying cultural messages play out in two small markets in the Western United States by observing and interviewing participants and fans.
WSB: Would you explain the nature of the roller-derby market?
Thompson: Roller derby is just one of many markets that promotes the ideology of women's empowerment. It's similar to what's come to be known in the industry as "femvertising." Everyone knows the Dove campaign for real beauty, and lots of other companies have mimicked that message—We support you. You're wonderful. You have inner beauty. Use our product.
Rather than offering a superficial message—feel good about yourself and buy our product—roller derby creates a system in which feminist empowerment logic can actually be shared, put into practice, and internalized through the repetitions of this performance in bouts, promotions, and interactions during practice and social gatherings.
WSB: You studied roller derby in small markets. How did these markets differ from larger markets?
Thompson: Like other global phenomena, roller derby is not a homogenous market. Just as McDonald's restaurants in Germany serve beer, roller derby participants adapt the sport's global "script" to suit the local context, a concept known as "glocalization."
It was interesting the way participants in our study tempered the more risqué elements to redefine roller derby as family entertainment. This notion was repeated throughout our interviews with participants. They said things like, "This is a small town. We've got to make this family friendly. We can't be too aggressive or too sexual. We can't use foul language." They also reworked some of the gender identity messaging to make it more accessible to the more conservative small-town culture.
Also, in the large markets there's an element of anonymity. The odds of a participant encountering a fan in another context are very low. In small towns, there is no anonymity, so participants tend to be careful not to offend to avoid repercussions from fans they are likely to encounter in their daily lives.
WSB: How did participants in this study use roller derby to rework their identities?
Thompson: There were a lot of consistent themes across their stories. Many participants said they had to recondition themselves to become more comfortable with a more outgoing, self-confident performance of femininity.
They said that roller derby taught them to be a little more assertive and that it changed their home lives. Family members became willing participants in reconfiguring household responsibilities, which, according to the literature, is a very intractable divide even in households that have fairly egalitarian gender roles.
A lot of these women bought into second wave 1960s, 1970s feminism that women have to show that they're as tough and strong as men. Often that means masking more traditional forms of femininity. Several participants mentioned that they realized that they can be feminine and strong. These women get physical and tough, and they wind up being more traditionally feminine in their everyday lives than they ever would have imagined because they feel more confident about their femininity. That was an interesting dynamic that we hadn't anticipated going in.
WSB: What are the broader implications of this study?
Thompson: Roller derby is a countercultural movement that uses the market to facilitate change in gender perceptions and roles. Although the number of participants is relatively small, the message of female empowerment resonates broadly. Local culture affects how this sport and its feminist messages are expressed, and the market provides a means to coordinate similar local grassroots endeavors to help facilitate societal change.
For more on this topic, see Professor Thompson's paper "Women Skating on the Edge: Marketplace Performances as Ideological Edgework" in the Journal of Consumer Research.
---