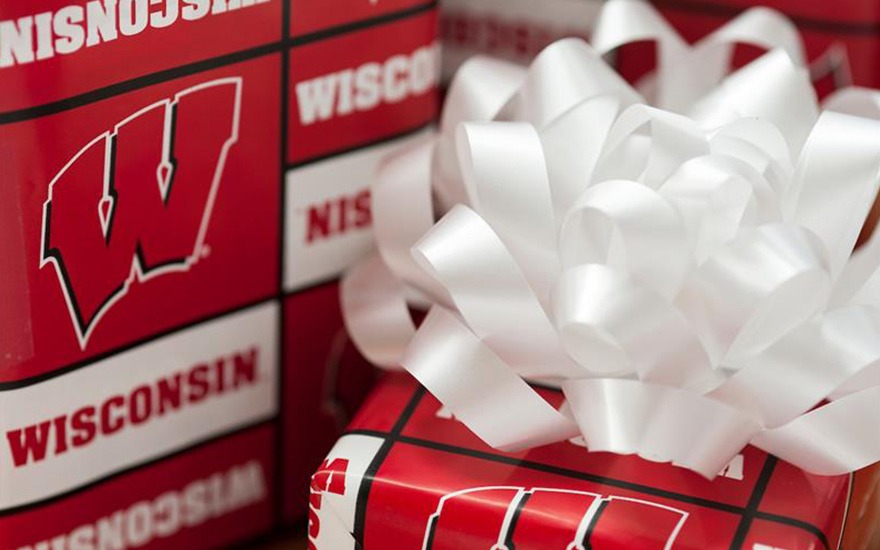 No matter how you celebrate the holidays, December is a stressful month. Between finding the perfect gift, gathering with friends and family, and preparing for the new year, it can be an overwhelming experience.
As you make your gift list (and check it twice!), try these shopping and gift-giving tips from faculty in the Department of Marketing at the Wisconsin School of Business:
Do your homework. Steer clear of the crowds by doing some internet research first. Use online price comparison sites, says Professor Neeraj Arora, then consumer reviews—in that order—to gather information about the products you're looking for and the best retailers to purchase them from. When you do hit the stores, you'll be armed with the facts and can make a beeline for what you need, saving time, money, and your sanity.
Learn to read shoppers' comfort level. On the flip side, if you're a retail employee, how you interact with busy shoppers can either push them away or put them at ease. Associate Professor Joann Peck's research on interpersonal touch in a retail setting suggests that individuals vary widely in their degree of comfort with this gesture. Those who are comfortable reaching out and touching someone else tend to be more extroverted and assertive, and in a retail situation, more at ease interacting with salespeople. Proceed with caution: while some shoppers may find such a gesture welcoming, others might consider it intrusive.
Give the gift of self-esteem. Assistant Professor Liad Weiss finds that giving a well-considered gift to a friend or loved one can make them feel good and boost their self-esteem since we tend to take on the traits of things we own. It doesn't have to be pricey to be meaningful, Weiss says. "It might just mean taking time to think about what we are giving and how it will be seen by the receiver. It opens up the very real possibility that in giving gifts, we have an opportunity to quietly encourage people to be more creative, generous, or honest."
Picky people? Pick your battles. No need to agonize over that high-maintenance relative who never likes what you get him anyway, says Associate Professor Evan Polman, who shared his expertise with The New York Times. Do yourself a favor and just get them what they want. It's a win-win all around: you buy back more of your precious holiday time and they will be happy.
---