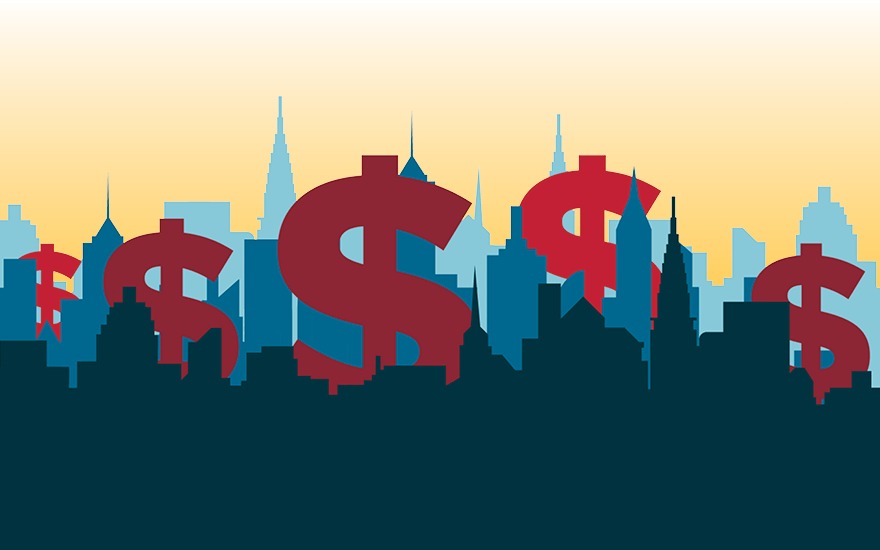 I had a former postdoctoral student who graduated from one of the highest-ranked educational institutions in China, the country's Harvard. The university hired him as an assistant professor, and immediately promoted him to associate professor. However, he still didn't make enough to live within the city limits. He eventually found a place 10 miles north of Beijing and faced a two-hour commute each day into work.
In the U.S., we tend to think about housing affordability primarily as it pertains to those who are low income. But in Asia and other parts of the world, it's a much wider economic issue that affects those in the middle-income and even higher-income brackets. Since 2010, I've worked with the World Economic Forum's (WEF) Global Agenda Councils in various chair capacities and as a member of its Future of Urban Development Board. A recent WEF white paper put the global housing crisis front and center, citing a United Nations figure that "only 13% of the world's cities have affordable housing."
This data inspired my co-authors, Yu Qin of the National University of Singapore and Jing Wu of Tsinghua University, and me to put together a special issue in the Journal of Housing Economics about globalization and the rise of superstar cities. We examine the problem across three distinct aspects: the consequences of housing unaffordability, how unaffordability is measured, and what and how policy solutions can be implemented to improve the housing affordability problem in these urban areas.
Defining the superstar city
The term "superstar city" was introduced by another of my co-authors, Professor Joseph Gyourko of the Wharton School of the University of Pennsylvania and the National Bureau of Economic Research. Superstar cities have characteristics and amenities that make them desirable places to live—attracting higher-income households which then inadvertently reinforce that housing prices stay prohibitively high—and often have natural physical boundaries like Manhattan or San Francisco. Gyourko and his co-authors' seminal work suggests that post-World War II population growth plus exorbitant house prices created this "evolution of metropolitan areas into superstars," and "influences the way we spatially organize our society" (Gyourko et al., 2013).
As Gyourko states, superstar cities affect this spatial organization, and by extension, the health and vibrancy of a community. Firefighters, teachers, nurses, and others with middle-range salaries often can't afford to live in the communities they serve. One of the research studies we feature in the special issue of the Journal of Housing Economics looks at how housing affordability in Chinese superstar cities affects highly skilled top graduates. Cities need young people and young talent, but long commutes and sky-high prices are not sustainable; what can be endured for a year or even several won't sustain indefinitely.
Setting a course for sustainability
Housing has both a consumption demand and an investment or speculative demand, meaning it's a consumption good and an investment good. As researchers, we naturally look at both, but I believe we should guide our policymakers and the public attention to be focusing more on the consumption side.
In China, for example, where the real estate market has been booming during the past two decades, and where I grew up, there is an emphasis for young couples on the value of owning one's own home. It's an enormous sacrifice that often involves several generations of the family—both sets of parents even selling their houses in order to help the young couple to own real estate in a superstar city such as Beijing or Shanghai. It takes 30 years of a median salary to afford a 900+ square foot condo in Shanghai. In Beijing, it takes 29 years.
Singapore has a similarly overheated market, one that my co-authors and I address. Housing costs have risen so high that the country's government has implemented "cooling measures" to try to keep a modicum of balance, slowing these rising prices down. Our study found that house prices fell 10-15 percent after such measures took effect. (I also spent nine years in Singapore and rented the entire time. My first job after I graduated from Berkeley was as a federal government regulator for Fannie Mae and Freddie Mac and it taught me well).
But sustainable, affordable housing isn't solely about the price. Other elements like environmental impacts must factor in. I did a study some years back that looked at city spending and environmental policy in China. My co-authors and I found that local mayors who boosted local GDP by focusing on investing in infrastructure and real estate markets were promoted more often than those who tackled environmental improvement during their tenure. So rapid economic growth can also often have unintended and less desirable byproducts.
After living the past nine years in Asia, I saw firsthand the struggles and the challenges that housing affordability brings. I am involved in the United Nations Sustainable Development Solutions Network (SDSN). We have a lot of discussion about sustainable urban development. A country's GDP can look quite rosy, but it could also be a curse in disguise—the income distribution so widely divided between the lowest and highest ranges—it's problematic, indicating all sorts of societal unsustainability issues.
It is clear that our current development model cannot survive. Our broader snapshot of the problem as laid out in our special issue ideally provides hope that there are solutions for the future as well as avenues for further study. I strongly believe that, as global citizens, we must advocate for a sustainable model of development where housing is financially viable for the majority, not just a handful of the lucky few.
Read the papers: "Superstar Cities and the Globalization Pressures on Affordability," (full issue) published in Journal of Housing Economics; "Evaluating Risk Across Chinese Housing Markets," published in VoxChina; "Incentives and Outcomes: China's Environmental Policy," published in Capitalism and Society.
Yongheng Deng is the John P. Morgridge Distinguished Chair in Business and a professor in the Department of Real Estate and Urban Land Economics at the Wisconsin School of Business.
---