Odders-White, Ganco, and Covaleski recognized for their research and expertise
Wisconsin School of Business faculty members are on the front line of industry research, with expertise that influences business decisions and practices nationwide. Three WSB professors were recently invited to share their knowledge on topics of significant impact.
Elizabeth Odders-White: Developing Financial Literacy in Youth
Elizabeth Odders-White presented in November at the U.S. Department of the Treasury before the Financial Literacy and Education Commission (FLEC), sharing her research on an experiential approach to elementary school-based financial education. She shared findings from a field study that evaluated a K-12 classroom management tool called My Classroom Economy, measuring outcomes such as financial knowledge, budgeting behavior, and self-control among students.
Treasury Secretary Jacob Lew and Consumer Financial Protection Bureau Director Richard Cordray were among those in attendance at the FLEC meeting. FLEC, comprised of 23 federal agencies, also released an updated National Strategy for Financial Literacy, which cites Odders-White's work several times.
Watch the video of Odders-White's presentation (starting at 54:30).
Elizabeth Odders-White is an associate professor in the Department of Finance, Investment, and Banking and the Kuechenmeister Bascom Professor in Business.
Martin Ganco: Assessing Noncompete Agreements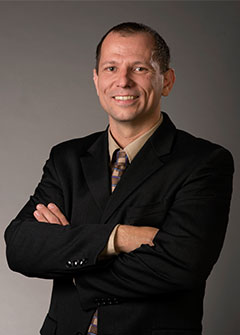 Martin Ganco is taking part in a White House initiative evaluating the use of noncompete agreements and considering steps to curb their unnecessary use. As part of the research team, Ganco is collecting data on noncompetes to assess the scope of these agreements and review how they impact firm growth, employee mobility, and entrepreneurship.
The data collection effort is led by PayScale, a company that provides compensation data and software to employers and employees. After the data collection period, Ganco and his research colleagues will complete an analysis of the data with support from the Ewing Marion Kauffman Foundation.
Martin Ganco is an associate professor in the Department of Management and Human Resources and a principal in the Initiative for Studies in Transformational Entrepreneurship (INSITE Cluster Initiative).
Mark Covaleski: Managing Health Care Economics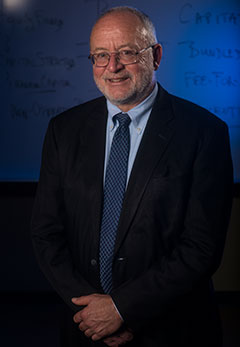 Mark Covaleski recently shared his research expertise at a meeting of the American College of Obstetricians and Gynecologists in Washington, D.C. With 75 physicians in attendance, Covaleski presented on the topic of physician leadership in managing the economics of health care organizations.
Covaleski has previously presented on health care economics and financial management to similar professional associations such as the American Academy of Orthopedic Surgeons, American Association for Critical Care Nurses, American Association for Physician Leaders, and the American Urological Association.
Mark Covaleski is the Robert Beyer Professor of Managerial Accounting and Control in the Department of Accounting and Information Systems.
Read more about faculty research at the Forward Thinking Faculty Blog.
---