The Wisconsin School of Business honored faculty members and instructors for excellence in teaching, research, and innovation. The annual awards acknowledge recipients' contributions to their fields and to the School.
Here are highlights of the 2018 award recipients:
Faculty Research Awards
The Erwin A. Gaumnitz Research Awards recognize notable achievements in the area of research. Recipients are selected by their peers based on the caliber, significance, and productivity of their work. Two awardees are honored each year—one a junior faculty member and one a faculty member of any rank.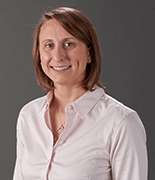 Gaumnitz Junior Faculty Research Award
Emily Griffith, assistant professor of accounting and information systems
Griffith is the 2017 winner of the American Accounting Association's Outstanding Dissertation in Auditing award and is "rapidly becoming nationally recognized as an expert on auditing uncertain valuations," said James Johannes, senior associate dean for faculty and research. She has a top-five most cited article in the Journal of Accounting Research and another top-five most cited article in Contemporary Accounting Research. Griffith also won the "Best Paper Award" in 2014 at the American Accounting Association Auditing Section Midyear Conference.
Gaumnitz Distinguished Faculty Research Award
Enno Siemsen, professor of operations and information management
Siemsen is a 2017 Manufacturing and Service Operations Young Scholar Award winner and his research has garnered more than 1,800 citations during the last five years. Johannes stated that Siemsen has been "influential in the development of 'behavioral operations,' a branch of operations management that considers the effects of human behavior on process performance, taking into account cognitive biases, social preferences, and cultural norms."
Faculty Teaching Awards
WSB recognizes excellence in teaching with two awards, one for a junior faculty member and the other for a faculty member of any rank. The awards are based on criteria including innovative course design, curriculum improvement, student satisfaction, and alignment with the School's mission.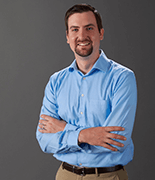 Mabel W. Chipman Outstanding Faculty Award for Excellence in Teaching 
Dan Lynch, assistant professor of accounting and information systems
Lynch participated in the University of Wisconsin–Madison's Teaching and Learning Excellence Program, a two-semester course designed for early-career faculty, and incorporated that expertise into his own classroom. Ella Mae Matsumura, senior associate dean for academic programs, noted that Lynch regularly receives "stellar" course evaluations from students despite the "technically challenging" nature of the teaching material. Lynch strives to engage students through active learning exercises and co-developed a computer-based testing curriculum for CPA exam preparation that was positively received by students.
Erwin A. Gaumnitz Distinguished Faculty Teaching Award
Stacie Laplante, associate professor of accounting and information systems
Laplante "is an excellent instructor who consistently receives outstanding student evaluations across the courses she teaches," said Matsumura. A co-developer with Lynch for the CPA exam preparation curriculum that benefits students, Laplante has also been "instrumental" in spearheading reviews of the tax curriculum for WSB's Department of Accounting and Information Systems.
Educational Innovation Award

Since 2014, the Educational Innovation Award has recognized faculty and instructors who inspire student learning through innovative approaches in the classroom. Particular acknowledgement goes to innovations that are scalable and adoptable by others for larger student groups.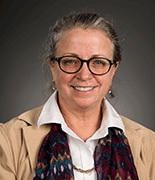 Ann O'Brien, senior lecturer in accounting and information systems
O'Brien took an innovative approach to the traditional case writing assignment in Financial Reporting I, a required course for accounting and finance majors, said Suzanne Dove, assistant dean for academic innovations. Using what students learn in their professional communications course, O'Brien had students write a professional memo based on a real-world case and receive feedback from peers serving as readers. She also collaborated with the Academic Technology and Web team to design an online learning space with video and worked with the professional communications team to develop peer review guidelines. The initiative debuted in 2016 and is structured so that new cases can be added each year.
Read about research from faculty members Emily Griffith and Enno Siemsen on the Forward Thinking blog.
Read about previous faculty award winners.
---