Jan Heide (MBA '82, PhD '87), the Michael E. Lehman Distinguished Chair in Business and a professor of marketing at the Wisconsin School of Business, has been named winner of the 2022 Mahajan Award for Lifetime Contributions to Marketing Strategy Research by the American Marketing Association (AMA) Marketing Strategy Special Interest Group.
Heide was selected for the award for his accomplishments and contributions to marketing theory and practice by a three-member committee of leading research scholars. Criteria for award selection include: overall impact on marketing strategy research and practice, research quality, research quantity, and research leadership. The domain of marketing strategy research is broadly defined by AMA to include all firm-level strategic marketing issues, decisions, and problems.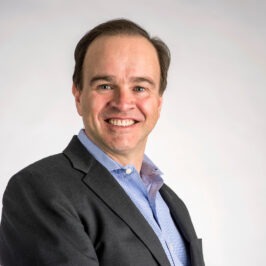 Per the AMA, "Heide is one of the most recognized marketing scholars in the world in the domain of B2B relationships. His seminal work on interorganizational governance spans many decades and has won many accolades, inspiring a generation of students and other scholars to pursue research in the domain. He has also guided several doctoral students who continue to impact the field significantly."
Heide was recently designated a 2022 American Marketing Association Fellow. In his nomination letter, 19 AMA members acknowledge that Heide is "one of the most influential marketing theorists and is the most important theorist in the domain of interorganizational relationships and governance over the past 30 years." 
Heide is also the recipient of numerous other awards, including the Lifetime Achievement Award from the AMA's Interorganizational Special Interest Group, three Louis W. Stern Awards for outstanding and significant contributions to the literature on marketing channels and distribution, and the Harold H. Maynard Award for significant contributions to marketing theory and thought.
At WSB, Heide has received the Erwin A. Gaumnitz Excellence in Research Award, the Erwin A. Gaumnitz Excellence in Teaching Award, and the Erwin A. Gaumnitz Distinguished Faculty Award. He is a well-respected leader in WSB's Marketing Department, which has a strong and longstanding reputation for strategy-oriented research. Heide has also received the University of Wisconsin's system-wide Underkofler Excellence in Teaching Award.
Heide will be presented the Mahajan Award for Lifetime Contributions to Marketing Strategy Research award during the AMA Winter Academic Conference in February 2023.
Founded in 1937, the AMA publishes the academic journals Journal of Marketing, Journal of Public Policy & Marketing, Journal of Marketing Research, and Journal of International Marketing.
---