Calculating the Magic of Disney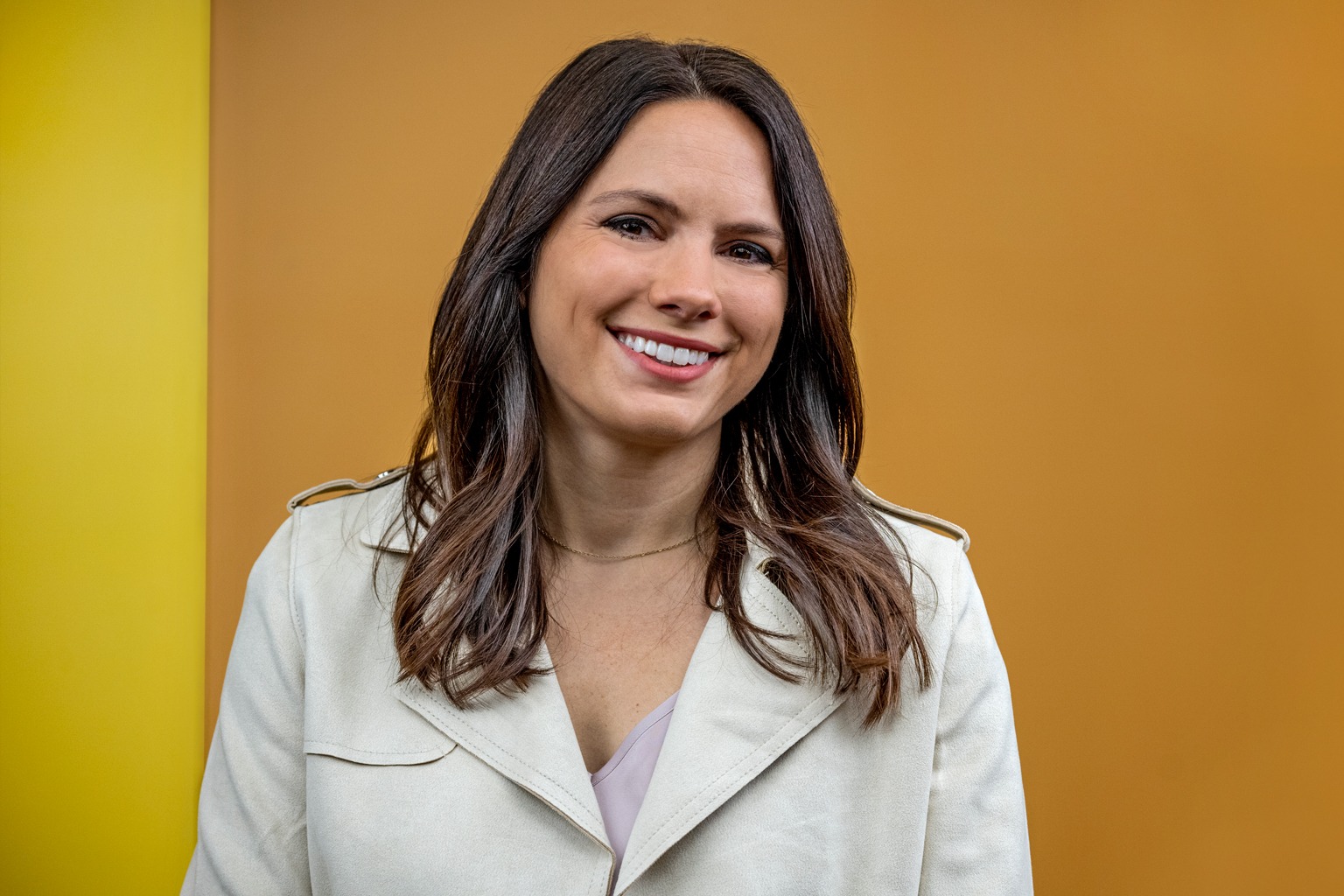 There may not be a magic formula that helps Disney produce hit after hit, but there's certainly a science behind it.
That's where Natalie Steffes comes in. Natalie is the director of content planning and analysis at the Walt Disney Company. She helps guide content creation for streaming services Disney+ and Hulu—not by working in the writers' room, but by analyzing data. Natalie and her team examine metrics to understand what viewers want to watch, while also considering how much money the company should invest in certain types of content. They then turn those numbers into digestible stories to share with the creative teams.
"It's an ever-evolving process—and it's interesting because Disney+ is so new, so it feels very much like a startup," Natalie says. "But that's a fun challenge."
Natalie graduated from the Wisconsin School of Business in 2011 with degrees in finance and international business. She scored her dream job in finance with Disney just a few years later in California. But after six and a half years there, she was growing tired of the crowds and living expenses and wanted to be closer to family. In February 2020, she left her job and moved back to Wisconsin, but soon found herself missing Disney. Just two years later, Natalie returned to the company—thanks to a connection there she'd maintained—this time with the best of both worlds, as she works remotely from Madison.
"I'm an eternal optimist—so maybe the poster child for Disney."
Natalie's current position looks different than her previous one, but it's a welcome change. "I'm liking having a more strategy-based role because it pushes me to think outside the box and feel more integrated into the business," she says.
At the end of the work day, Natalie takes off her figurative Minnie Mouse ears and puts on her student hat, as she is in her second year in the Wisconsin Professional MBA program. A self-described lifelong learner, she sees the MBA as more than a way to set herself up for career advancement; it's also an opportunity to grow as both a professional and a person. One of the most impactful aspects of the program has been hearing the perspectives of people from different industries and roles.
"Having that diversity of thought and background has been super valuable in shaping how I approached my role and wanting to be a more well-rounded person," she says.
The insights she gains from the MBA program will undoubtedly help her overcome the challenges that come with working on a new Disney venture. But ultimately, Natalie knows it's her can-do attitude that will see her through the toughest days.
"I'm an eternal optimist—so maybe the poster child for Disney," she says with a laugh. "But just plowing through whatever adversity comes my way and being myself through it all, I think that's what I'm most proud of about my career."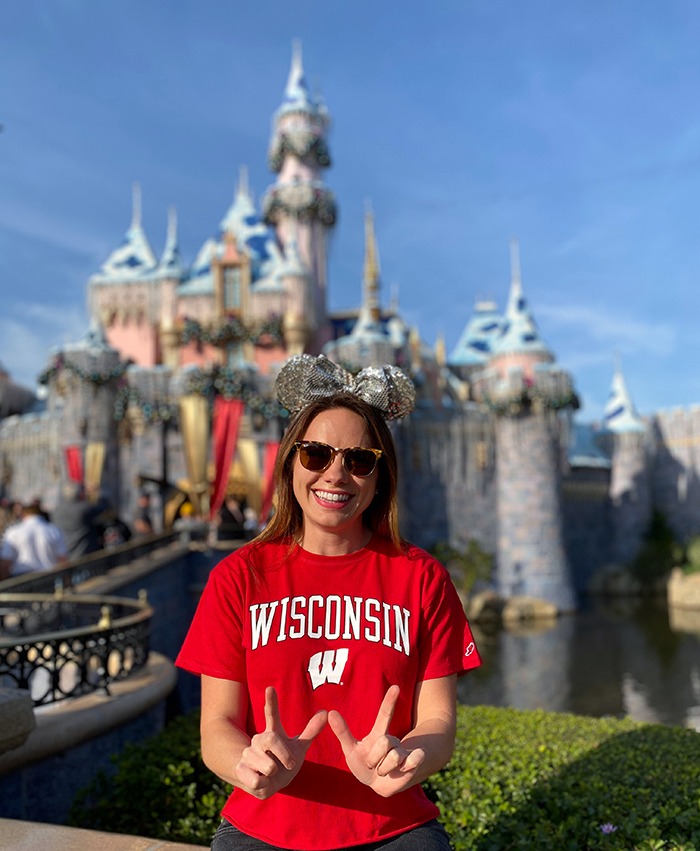 Natalie is a proud double Badger; she graduated from UW–Madison with her BBA in 2011 and plans to complete her Wisconsin MBA in 2024.
What are some of your hobbies?
Being outside and active—running, swimming, biking, and hiking—and music, especially playing guitar.
Who inspires you?
My mom. She is so hardworking, creative, and resilient, and she raised my sister and me as a single parent after our dad passed away.
What advice would you give to others in business?
Don't let your good connections go. If you worked with someone you feel could be a good role model or connection down the road, stay in touch.