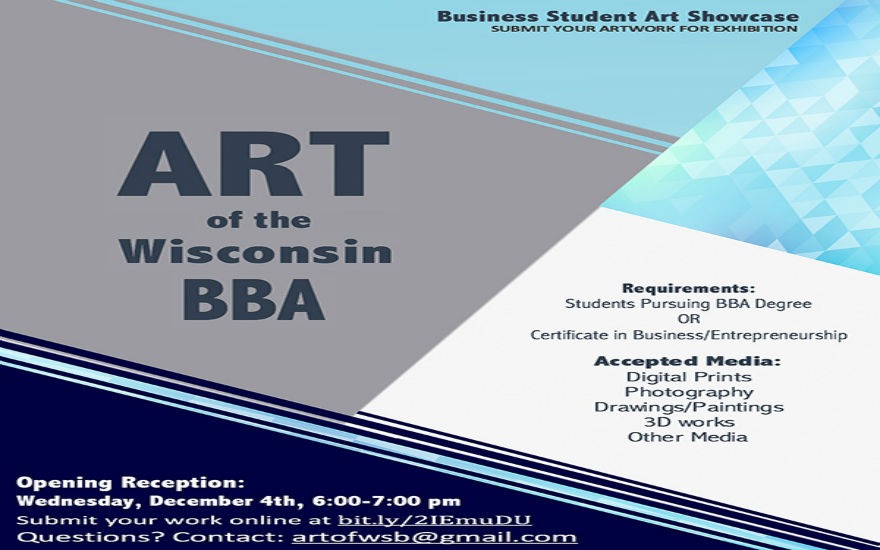 ART OF THE WISCONSIN BBA
Celebrating the unseen creativity and talent of our Wisconsin School of Business peers.
SUBMIT YOUR WORK FOR EXHIBITION
Deadline: Mon | Nov 18| midnight
Open to students pursuing a BBA or Certificate in Business/Entrepreneurship. Accepting digital prints, photos, drawings, paintings, 3D works, and other media. Submit up to 3 pieces of artwork.
Fill out this online form, upload an image of your artwork, and hit submit. Questions? Contact: artofwsb@gmail.com.
Reception: Wed|Dec 4 |6-7pm | East Atrium | Grainger Hall
All are welcome to attend!
---